AL Division Champions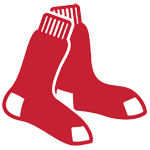 AL East — Boston Red Sox
Sure, the Toronto Blue Jays' offense is extremely scary. With that said, often forgotten is the fact that the Red Sox are the team with the best offense in baseball. Boston outscores the second-ranked offensive team, the Chicago Cubs, by 22 runs.
Not only can they outslug Toronto, but they can outpitch them as well. David Price, Steven Wright, Rick Porcello, and Drew Pomeranz is incredibly more formidable than anything the Blue Jays have to offer, making the path to a second straight division title immensely more difficult for the team residing north of the border.
The Red Sox and Blue Jays square off six more times between now and the end of the year, including a three-game set at Fenway Park to conclude the regular season. This can get quite interesting. However, expect the men from Beantown to spray to champagne in David Ortiz's final year.

AL Central — Cleveland Indians
The Tribe still has loads of work to do in order to secure the Central, but all signs point to them capping off a storybook season in style.
Yes, the Kansas City Royals are the defending champions. Furthermore, the Detroit Tigers have been far better than advertised.
Despite the relatively daunting competition, if the Indians remember that they are the most well-rounded team in the division, which they are, they should be the team earning a trip to the ALDS.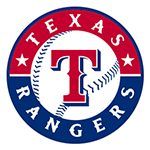 AL West — Texas Rangers
Texas is beginning to run away with this thing, and rightfully so. Their lineup is scary and their pitching cannot be sneezed at as well.
With 8.5 games separating themselves and the second-place Houston Astros, it would take a catastrophic collapse for them to squander their firm first-place hold. Crazier comebacks have taken place, but not with a team of this stature.
The Rangers are not only on track to win the AL West, but they are positioned to possess the best record in the American League.