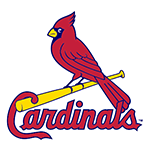 10. St. Louis Cardinals (68-61)
All year long, everyone has been writing off the Cardinals. Yet, here they are. A team that should be considered a favorite to be one of the National League representatives in the wild card game, the opportunity is there.
Currently clinging to a lead, they have their work cut out for them without a doubt. However, they seem to be the most qualified by a landslide.

9. Detroit Tigers (69-61)
Detroit was not expected to do much of anything this year but they have held their own, largely thanks to a stellar bounce-back year from Justin Verlander.
Only two games back in the playoff hunt and 4.5 back of the Indians in the division, there is noise to be made. Seven meetings with Cleveland in September can do a lot for the Tigers.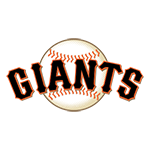 8. San Francisco Giants (71-59)
For a large part of the year, the Giants were a favorite to come out of the National League and possessed the best record in baseball. A brutal 14-26 second half record has been extremely detrimental to their hopes.
Luckily, for their sake, they remain at a 2.5 game advantage for the first wild card spot and only two games back of the Dodgers in the division. Well, that is what an outstanding start does for you. If the Giants want it, they can go and get it.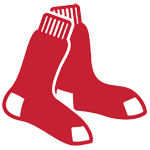 7. Boston Red Sox (72-58)
Another pleasant surprise this year has been the Red Sox. Their 704 runs lead baseball, an explosive offense and a force to be reckoned with.
Sitting a mere two games out of first place, Boston can take the AL East if, and only if, their pitching performs down the stretch.

6. Cleveland Indians (73-56)
The Indians have been the greatest story in baseball this year. A 52-36 first half record had them shocking the entire MLB landscape.
While they still sit atop the AL Central, their 21-20 second half has been much more pedestrian. Nevertheless, all signs point towards them hoisting the division crown.