New York Rangers' fans everywhere are rejoicing the signing of Jimmy Vesey, but what should be the expectations for the young forward?
New York Rangers' General Manager Jeff Gorton has had a great summer.
He made several smart moves under a tight budget which will aide the Rangers in the long-term, while affecting their short term productivity.
Blueshirt nation is certainly hoping the latter comes true.
For many, the Vesey signing was like hitting the Powerball jackpot. Lightning has struck twice in the Big Apple after Kevin Hayes signed during the  summer of 2014.
But the young Harvard graduate had some wise words for Stephen Whyno of the Associated Press.
"They [the Rangers organization] don't expect me to come in and be a savior, I think I'm just a piece they want to add, and hopefully I can help the New York Rangers win hockey games."
It's a good thing the Rangers aren't expecting Vesey to be a savior, because that just isn't going to happen.
In the interests of stress (or lack thereof), let's take a step back now that the emotion has worn off from the initial announcement to evaluate what realistic expectations would look like for Mr. Vesey.
To help us accomplish this difficult task, we're going to reference the aforementioned Hayes throughout this article.
Both players were the cream of the crop on their respective college teams. Hayes played for Boston College of course, and Vesey skated for Harvard.
Hayes tallied 65 points (27 goals/38 assists) in 40 games during his senior season. Vesey on the other hand, tallied 46 points (24 goals/26 assists) in 33 games.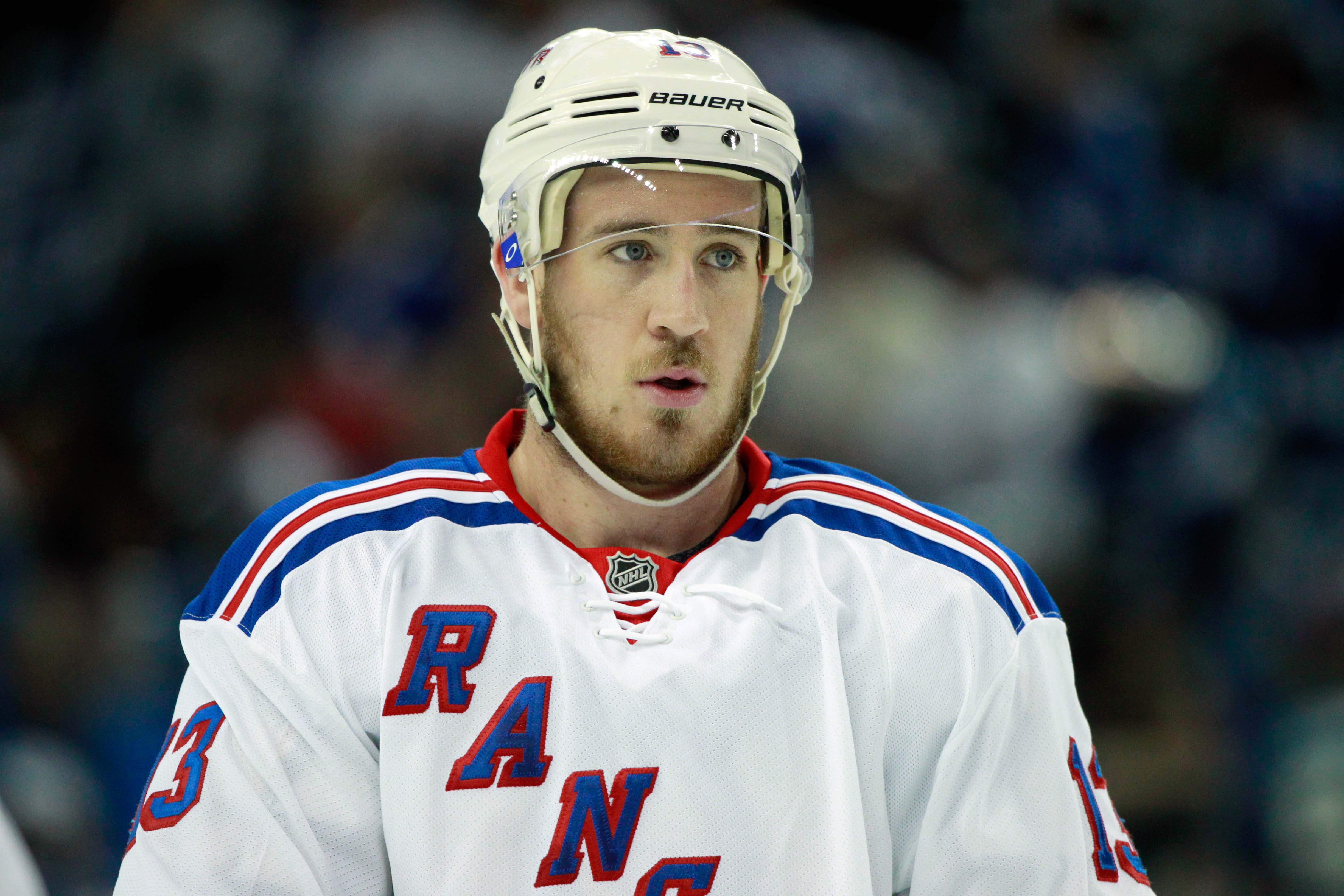 Hayes is also a big guy.
His 6-5, 227 pound frame enables him to efficiently protect the puck. Vesey is significantly smaller at 6 feet tall and 195 pounds. Now is Martin St. Louis has taught us anything, it's that you don't need to be the largest player on the ice to be an effective hockey player.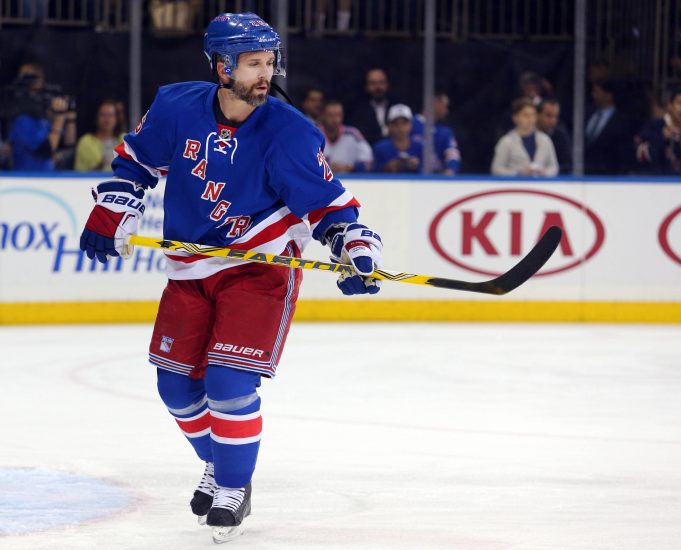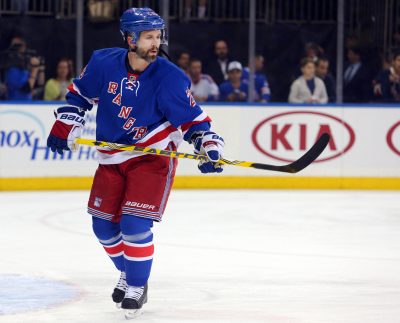 Vesey however, is no St. Louis.
Don't misinterpret what I'm saying. Vesey is a very talented hockey player, but what are realistic expectations for him this upcoming season?
Hayes was somewhat of a unicorn during his first season as a Ranger. His 45 points helped to propel the Blueshirts to an Eastern Conference Final appearance.
As we all know, his sophomore season was not nearly as successful. While you can name hundreds of excuses why Hayes didn't perform well last season, I firmly believe that the numbers (14 goals/22 assists) prove that he out-kicked his coverage during the 2014-15 season.
The unfortunate part of this is that Hayes was put in a tough situation. As Robin Williams once said, "It's not (all of) your fault."
Both Hayes and Vesey were wined and dined by multiple NHL teams in a similar fashion to NCAA football players. But in order to score the big prospect, teams have to do more than show the flash and glamour of their respective teams.
They have to make promises.
Ironically, these promises are not usually in the best interest of the prospect.
Rather than spending time developing in the AHL, players like Vesey are undoubtedly promised playing time with the big club.
After all, what young college player would pick a team that was planning on sending them to a minor-league team?
To add insult to injury, these players are not coming from the strongest league. While college hockey has certainly become more competitive over the past decade, it is still no match for the big-time junior leagues up in Canada.
Now that Vesey is making the jump to a faster, more talented, and very physical NHL, what should we expect from him?
If you are hoping for the young talent to put up 20 goals and 30 assists this season, I believe that you will be very disappointed.
Assuming that Alain Vigneault places Vesey on the appropriate lines throughout the season, it is realistic to expect 10-15 goals and 20 assists out of the rookie.
And you know what? Those numbers would be OK.
If the Rangers are going to be successful this season, patience will be of the utmost importance. Players will will need time to learn the systems and how their teammates play. Some players, like Jimmy Vesey, will need time to develop.
Over hyping the young rookie will only cause more stress for Rangers fans.
If there is one things New York Rangers' fans do not need, it is more stress.