It has been an interesting summer for the New York Rangers, but what is the state of Blueshirt Nation with preseason fast approaching?
It's amazing how the outlook on the New York Rangers' 2016-17 has changed with just one transaction.
The perception is that the addition of Jimmy Vesey has changed everything for the Rangers, but is this true?
How does the future look for the team now that they have picked up another talented young player?
What exactly is the state of Rangerstown?
You may be feeling mixed emotions as the 2016-17 season starts to shine on the horizon.
You may feel excited that the Blueshirts snagged Vesey from the Boston Bruins and Chicago Blackhawks. Like Kevin Hayes before him, Vesey may be able to provide some much needed production to what was an anemic Rangers' offense at times last year.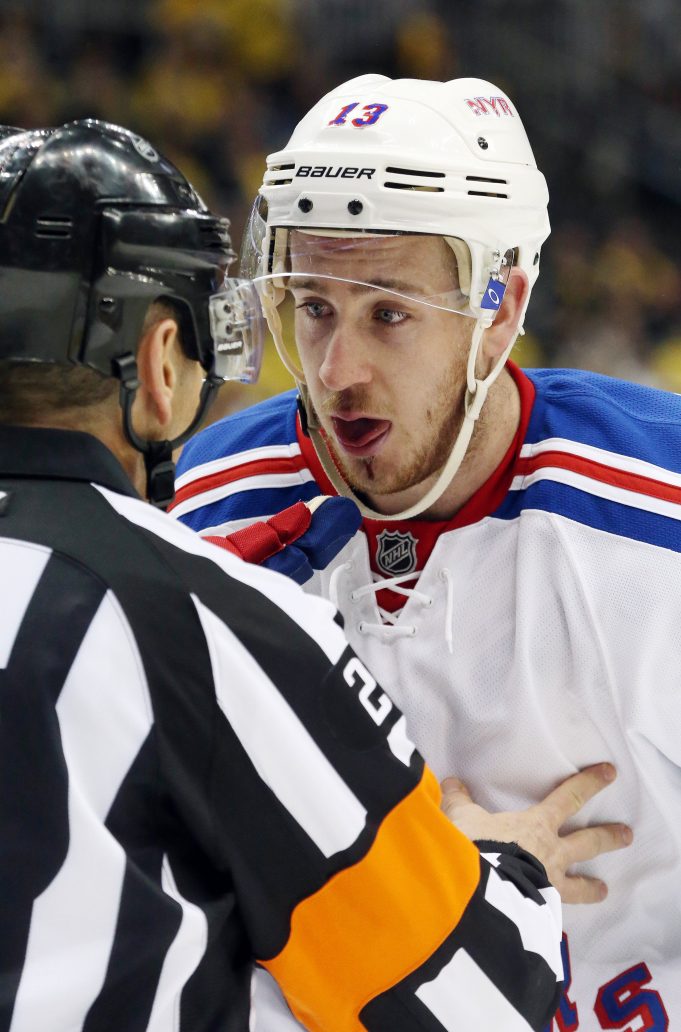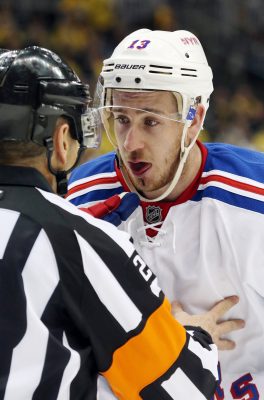 But you also may feel a bit guarded because you know that not every rookie will tally 45 points in their rookie season like Hayes did. Vesey is a slender young man, and it may take some time for the young player to adjust to a much more physical league as a result.
Pavel Buchnevich is in a similar boat, and has some unique obstacles of his own to dodge. We have previously discussed how fans will need to temper their expectations for the Russian player. Patience will be key, as both Buchnevich and Vesey will suffer from growing pains on their way to success.
If Buchnevich can overcome obstacles such as learning a new language, adjusting to smaller ice surfaces, and a more physical overall league, he could be something special. You already knew that, though.
Let's take a quick step back to peek at a potential opening night lineup with the recent addition of Vesey.
Rick Nash-Derek Stepan-Mats Zuccarello
Chris Kreider-Mika Zibanejad–J.T. Miller
Pavel Buchnevich-Kevin Hayes–Jimmy Vesey 
Nathan Gerbe–Josh Jooris–Michael Grabner
Extras: Tanner Glass-Nicklas Jensen-Jesper Fast (Injured)
That lineup doesn't look half-bad.
Will there be an adjustment period? Sure. Will all of these new players gel from day one? Of course not.
If you give this roster some time however, this young group of players have the potential to be a real pain in the neck for their opponents.
Some players will need to show some improvement.
Rick Nash will need to continue his strong two-way play while consistently producing on the score sheet. Mats Zuccarello will need to prove that he can be consistent as well, along with J.T. Miller.
If Kevin Hayes and Chris Kreider can overcome the pressure which I believe they put on their own shoulders, they could be break-out players this season. If not, they will continue along the path of mediocrity which they paved last season.
Mika Zibanejad will need to learn the Rangers' systems of course, and this will take time. Compare him to Derick Brassard and disappointment is a sure thing as Brassard's chemistry with his line mates was what made him so successful. That type of chemistry will take months to develop.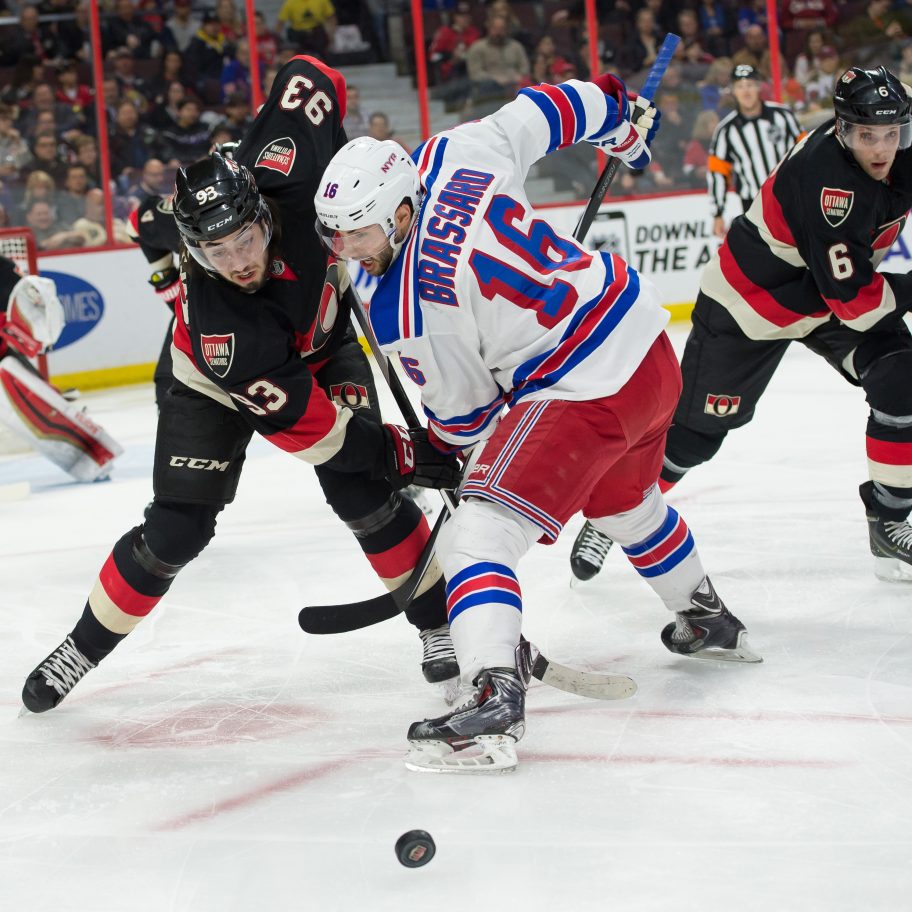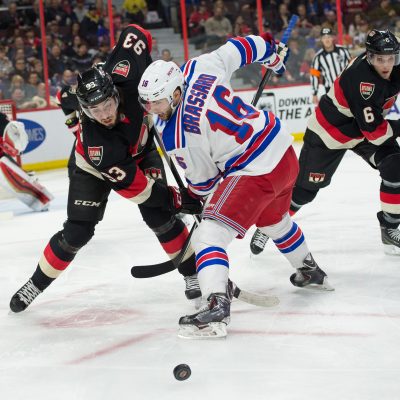 The Rangers' fourth line is easily the biggest unknown going into training camp.
Grabner, Jooris, Gerbe, Glass, and Jensen will be the grinders this season. If they can provide a physical presence with a touch of speed and scoring, it will be invaluable.
It would be redundant to discuss the Rangers' defensive issues. Having said that, captain Ryan McDonagh will need to prove his worth this year.
McDonagh has been plagued with injuries the past few seasons (which is a problem in itself), but ever since he had that "C" stitched onto his jersey, he just hasn't been the same player that he was previously.
I don't agree that great leaders always need to be the best players. In McDonagh's case however, he will need to be the best player on the blue line.
If you don't notice Mac when he is on the ice this season, then you will know the defense is in trouble…again.
The very opposite can be stated for Marc Staal and Dan Girardi.
If you don't notice when they are on the ice, that probably means good things are happening for the Rangers.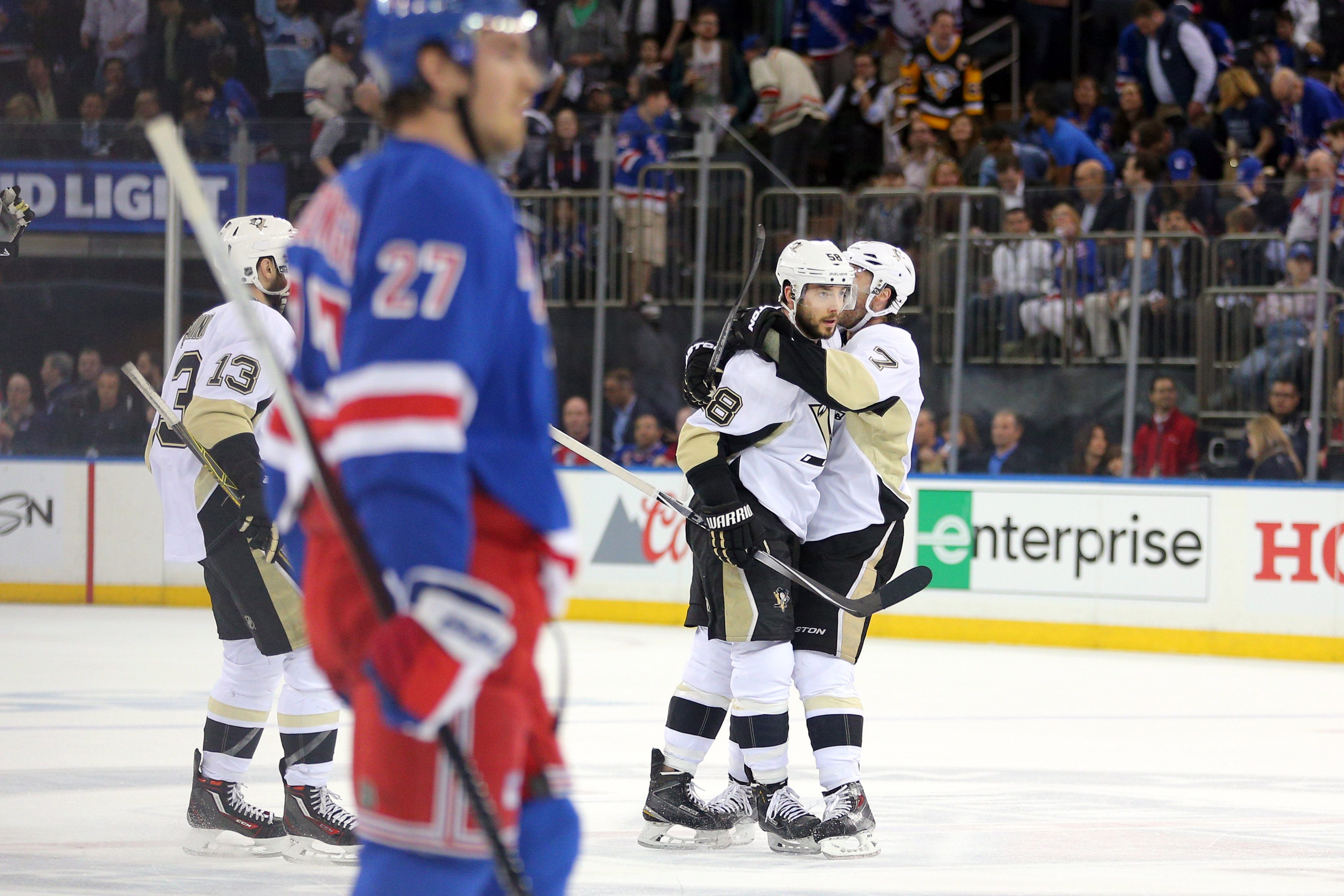 The state of Rangerstown is good. The team is younger, faster, and more skilled than they were when the Pittsburgh Penguins bounced them from the playoffs a few months back.
Recent playoff runs aside, there hasn't been a reason to be this optimistic about the Rangers' future since Brandon Dubinsky, Ryan Callahan, Marian Gaborik and company joined the team back in the late 2000's.
It's almost time to dust off the jersey's folks.