As expected, Team USA men's basketball won another gold medal on the final day of the Rio Olympics on Sunday after routing Serbia.
Along with the disappointing bronze medal he won in 2004, New York Knicks star Carmelo Anthony has now won three golds. He is the first basketball player ever to win three Olympic gold medals.
Afterward, he got emotional and mentioned that he is retiring from the Olympics.
https://youtu.be/cyQ0Fim88vU
Say what you want about Melo, but this was a huge accomplishment for him even though his team was heavily favored to win it all.
No, it's not the NBA championship and, contrary to what Melo said a week ago, it's not as big as winning the hardware in June. But, after an NBA championship, winning gold for your country is the next best thing for an NBA player. Let alone pull a hat trick on it like Melo did.
Looking back, these Olympics were not just about Anthony winning another gold. It was the way he carried himself, how much of an influence and true leader he was to his teammates, and how he became more of a team player and less of an iso guy — as he has been throughout most of his career.
Sure, it's easy to distribute when you are playing with fellow all-stars, but consider how Melo started his Olympic career on that disappointing 2004 team that only won bronze. He had just finished his rookie career and, even though he didn't play as much as the others on that squad, he was still heavily criticized for his act.
That started the many criticisms Melo has faced throughout his career for his immaturity, selfishness, and unwillingness to coincide with others.
Melo came back in 2008 and 2012 and won gold in both years, playing alongside friends like LeBron James, Chris Paul, and company.
Unlike the other two, Melo decided to come back for the Rio Olympics and it has paid off not only for a championship sake but for the sake of his image as well.
He became the veteran and the leader of this 2016 USA squad. Everyone else looked up to him and a lot of them heaped praise on Melo for his leadership and mentorship. That is something you rarely see from him in the NBA.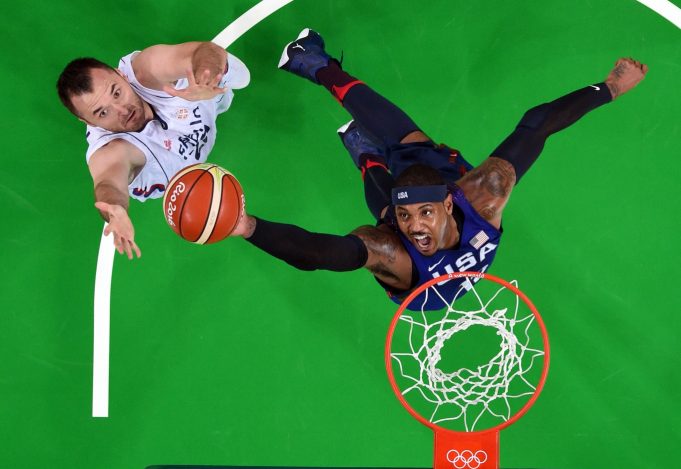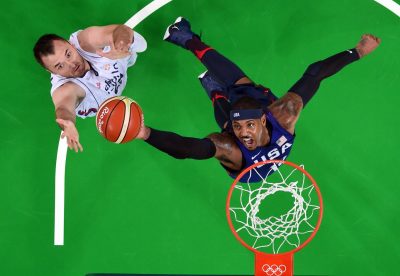 Playing wise, he didn't end well but he was overall a really impactful player in the Olympics. He scored 37 points in a 2012 game and got off to a stellar start this year. He scored 31 points in the third game against Australia and, with that, passed LeBron James for most points scored by a USA player in the Olympics.
USA coach Mike Krzyzewski evidently acknowledged Melo's strong Olympic influence. Even in a blowout game in the fourth quarter of the gold medal match with Serbia, he decided to put Melo in one last time for a minute.
He proceeded to grab a rebound and then went back to the bench for a standing ovation.
In a career marked by more criticism than praise, despite him being one of the best players in the game for a decade, it was great to see so much positivity thrown his way, retiring from the Olympics not only as a winner but as one of the good guys.
Now, Knicks fans hope that he can instill that same impact towards the long-suffering franchise this upcoming season.