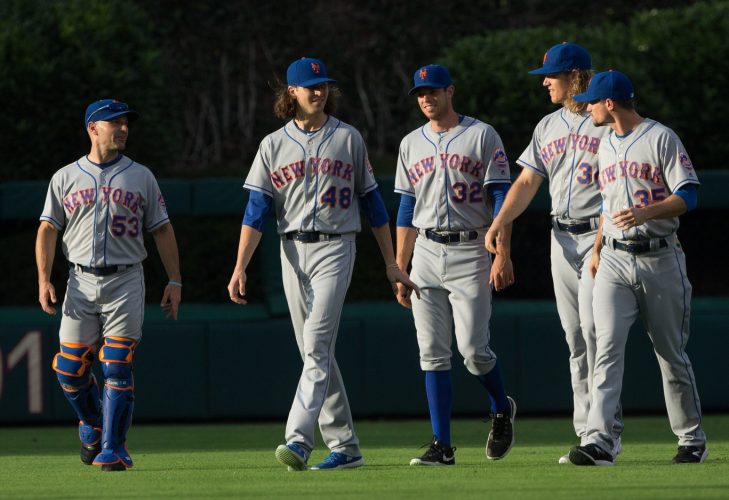 Rotation, Rotation, Rotation
The Mets knew coming into this season that their rotation would have to carry them if they wanted to return to October.
The Mets pitching has been excellent despite losing Matt Harvey, with a 3.40 ERA, third best in the NL, having only allowed 94 home runs, the least in all of baseball.
The Mets four core starters (Bartolo Colon, Jacob deGrom, Steven Matz, and Noah Syndergaard) all have a top 25 ERA in the NL, and a WHIP in the top 30.
On top of the rotation's excellence, the bullpen has become quiet dominant.
Lead by Addison Reed and Jeurys Familia, the Mets pen is third in the NL with a 3.27 ERA. Not to mention, Familia leads baseball with 38 saves.
If the Mets' pitching continues to keep them in games, they will always have a shot to make a push into October.