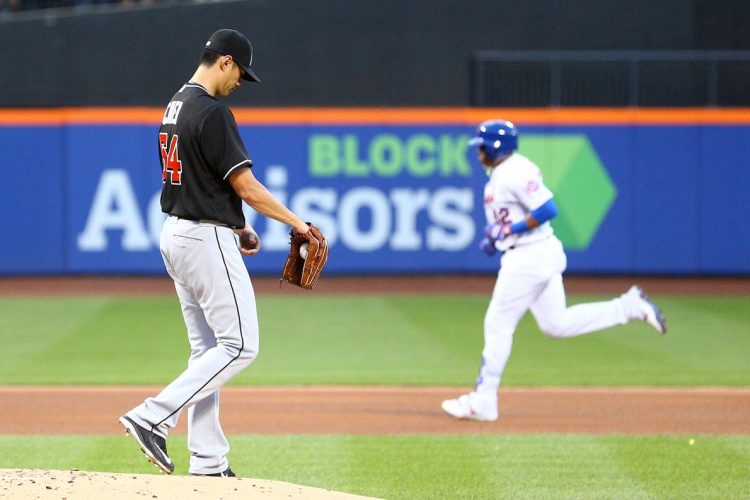 The Marlins' Pitching Conundrum
The numbers say that Marlins staff hasn't been that bad, but the coming weeks will put their young pitchers to the test.
Adam Conley, Tom Koehler, and David Phelps are all on pace to shatter their career highs in innings pitched, leaving us to wonder if they will hold up down the stretch.
Wei-Yin Chen, the Marlins number two starter, is on the DL and has a 4.99 ERA in 19 starts this year.
The biggest problem for the Fish rotation in the coming weeks is Jose Fernandez. Fernandez's last two seasons have been riddled with injuries, so now the Marlins want to cap him at 180 innings this year.
At the rate he is pitching, Fernandez will only be able to make 7 or 8 more starts this season.
Would the Marlins risk finally making the playoffs for their future? Or will they pull a 2015 Mets and let their young stud finish the year?