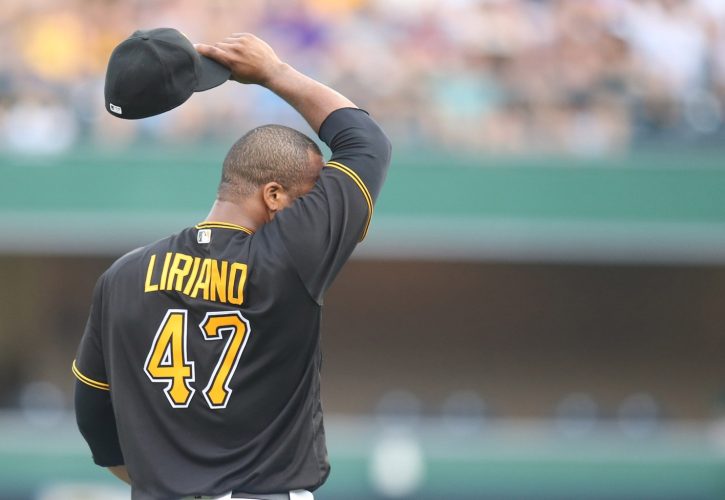 Pitching Problems In Pittsburgh
The Pirates' pitching has had well publicized problems for much of this year.
Jon Niese, now on the Mets, leads the pirates staff with 8 wins, and a 4.91 ERA; Francisco Liriano, now with the Toronto Blue Jays, leads the team with 116 strikeouts; Mark Melancon, now on the Washington Nationals, leads the team with 30 saves.
The Pirates staff has an undisputed ace in Gerrit Cole, but after that, there are no sure things in the Pirates' Rotation.
Veterans Ryan Vogelsong, who has three starts this year, and Ivan Nova, who has a 4.90 ERA, are now being relied upon in the middle of the Pirate rotation after the trades of Niese and Liriano.
Rookies, Jameson Taillon, and Tyler Glasnow give the Pirates a chance to fill out a solid rotation, but Glasnow is on the DL, and Taillon has never thrown more than 147.1 innings in a season.
Oh, and Jeff Locke, the 2013 All-Star? He's been relegated to the bullpen with a .295 BAA and 1.51 WHIP.