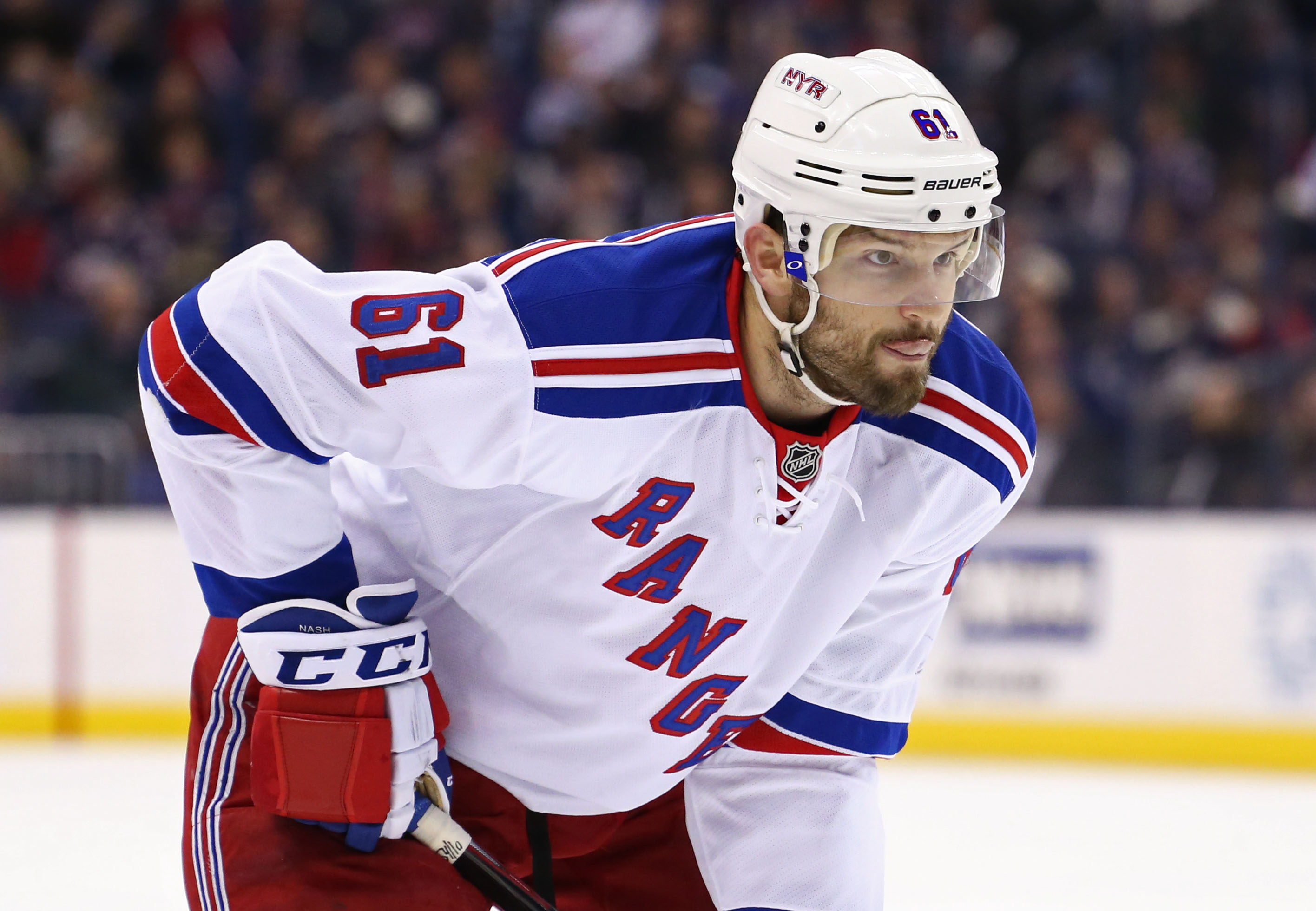 New York Rangers acquire Rick Nash
It was a relativley calm summer back in 2012, and then it happened.
Rick Nash was traded to the Rangers for fan favorite Brandon Dubinsky, Artem Anisimov, Tim Erixon, and a 2013 first round pick.
The Blueshirts also acquired AHLer Steve Delisle and a conditional third-round pick.
This trade was arguably Sather's biggest move during his term as GM and it produced great results for the Blueshirts.
Surprised to see Nash on the list?
Even though Nash struggled last year, he has been a solid player for the Rangers. He has 186 points while playing in New York, including a 42 goal season in 2014-2015.
Critics haven't been impressed with his playoff performances, but the former number one overall pick has put up 18 points in his last 24 playoff games in Broadway Blue.
Sure, this isn't spectacular, but it is by no means something to sneeze at.
In addition, Sather turned the third round pick into Pavel Buchnevich. The Russian has performed admirably in the KHL and has the chance to be a superb player in the NHL if he continues to progress.
In Columbus, Dubinsky has struggled to stay healthy while Anisimov underwhelmed before being shipped off to Chicago. They combined to win a total of TWO playoff games together with the Blue Jackets, making this swap a big win for the Rangers,