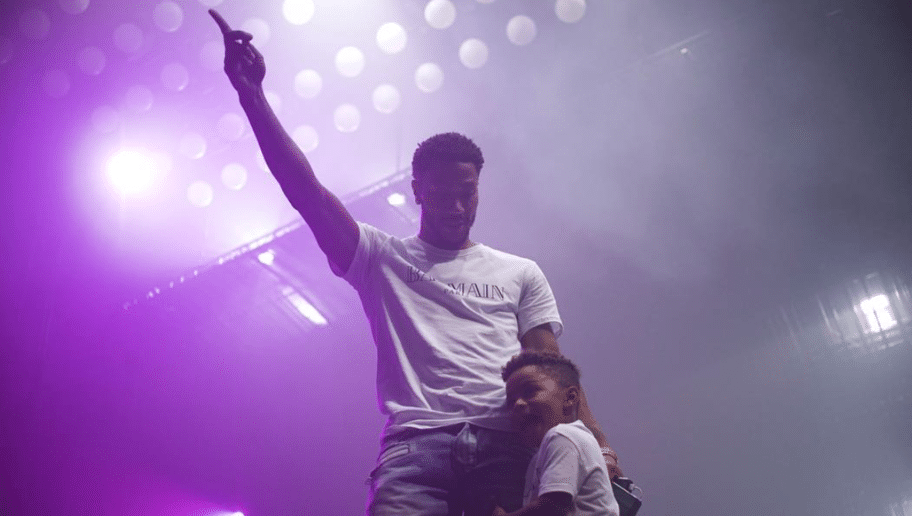 Rapper Drake brought New York Knicks' Derrick Rose and his son out during his Summer Sixteen tour performance at Madison Square Garden.
To be called a legend by a legend is a benchmark only few reach.
Drake helped New York Knicks guard Derrick Rose hit that mark during his Summer Sixteen tour performance at Madison Square Garden on Friday.
The Canadian rapper brought Rose and his son P.J. to the stage midway through his performance.
"New York City, I want you to make some noise for the legendary D. Rose in here tonight," Drake said.
The full video is below.
On his 2nd night in MSG, Drake brought Derrick Rose and his son PJ on stage!!!! ?? pic.twitter.com/3i04sxHt8g

— ? (@NotARoleModeI) August 6, 2016
The Knicks acquired Rose and Justin Holiday in a July deal that sent Robin Lopez, Jose Calderon and Jerian Grant to the Chicago Bulls. The 2011 NBA Most Valuable player was the headliner of a New York summer that included deals for Joakim Noah, Courtney Lee and Brandon Jennings.
Rose has had his fair share of injury problems since his MVP season, including a torn left ACL and a torn right meniscus. The 27-year-old guard averaged 16.4 points and 4.7 assists through 66 games with Chicago last season.
If he can stay healthy, Rose is an immediate upgrade from New York's point guard conundrum a season ago.
Hopefully, the "6 God's" blessing over Rose at his concert included good health over good wealth.
Kristian Winfield covers the New York Knicks for Elite Sports NY. You can start the conversation on Twitter @Krisplashed.