Just two years ago, the New York Rangers acquired rookie Kevin Hayes. Could the Blueshirts strike gold twice, this time with Jimmy Vesey?
Let the courting begin New York Rangers fans.
Now that the Kevin Shattenkirk noise has finally quieted down (they were never going to acquire him), it's time to turn our attention to another long-shot, Harvard star Jimmy Vesey.
But hopes and dreams aside, would this move make sense for the soon-to-be rookie?
Greg Wyshynski wrote an article for Yahoo! Sports where he discusses a "short list" of teams that Vesey may be interested in.
Those teams are:
Chicago Blawkhawks
Boston Bruins
Toronto Maple Leafs
Buffalo Sabres (currently own the rights to Vesey)
And your New York Rangers
Here is the talent analysis on Vesey, courtesy of Hockeysfuture.com.
"Vesey is a big winger who is a skilled passer and sees the game well. He is more than just an up-and-down player as he possesses skill and smarts that make him a dangerous player in the offensive zone. Vesey does not shy away from the physical game but could be more active in that area. His defensive zone coverage is inconsistent at times."
"Does not shy away from the physical game, but could be more active in that area."
The Boston Bruins have constructed their roster around skill and physical presence over the past decade. For all of the skill that he would bring, he would be lacking in size, especially with his lean 6'1, 194 pound frame.
Boston runs a hard and physical forecheck that Vesey's game may not gel with.
Having said that, Boston is Vesey's hometown, so it would make sense that the young player would want to play for his home team.
While landing Vesey would be a great acquisition for any team, his presence would certainly be felt in Toronto and Buffalo.
Both teams have been the laughing-stock of the NHL over the past few years, but the lack of expectation and pressure may provide the perfect atmosphere for a young player.
I however, would put my money on the Rangers or Blackhawks.
As Rangers' fans know all too well, making runs at the Stanley Cup has a tendency to dry out the prospect pool.
Both teams have enjoyed a considerable amount of success over the past few years and both could use some young talent.
And while both teams have enjoyed success (Blackhawks won two Stanley Cups in three years, Rangers a Stanley Cup apperance), they both faltered last season as both teams were bumped in the first round of the playoffs.
So what situation would make for sense for Vesey? Could he handle the bright lights of both Chicago and New York?
Kevin Hayes would be a great mentor for Vesey. Having been through the same process which Vesey is about to embark on, Hayes would be able to show some empathy for the rookie and could help to guide him through the transition to the NHL.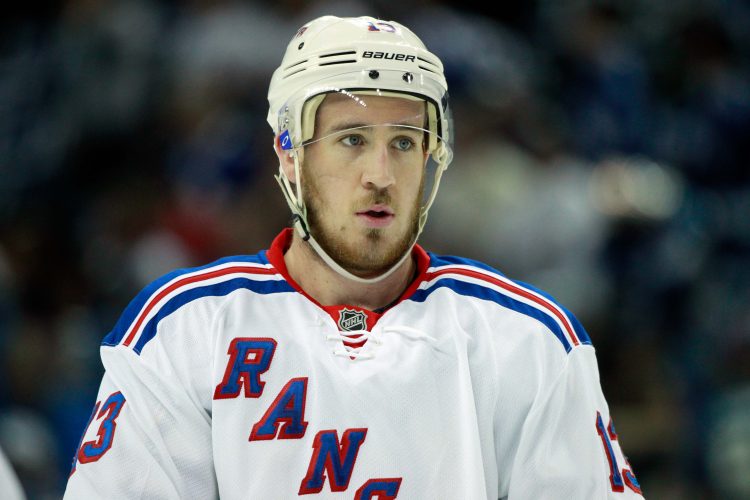 In the end, I believe that Jimmy Vesey will sign with Chicago as their continued success over the past decade would be enticing for any young player.
The Blackhawks boast star power in Jonathan Toews and Patrick Kane, which is a strong selling point that the Rangers could not match.
Chicago is somewhat of a unicorn in the NHL, as they have demonstrated that a dynasty is not impossible in the salary cap era.
A strong organization with a bunch of stars that could use a young talent like Vesey?
Chicago it will be.