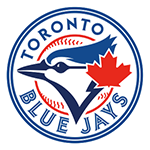 10. Toronto Blue Jays (52-42)
Although they currently sit third in the division, the reigning AL East Champions hold the second wild card spot and have made some serious noise after a slow start.
Their lackluster series loss in Oakland this weekend did not represent what they are made of, but they went into the break having won seven of eight.
Led by an MVP contender — and 2015 AL MVP — Josh Donaldson and baseball's leader in RBIs (81), Edwin Encarnacion, the Blue Jays are a serious threat to hoist the division crown yet again this year.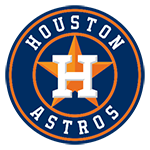 9. Houston Astros (50-42)
After a dreadful 7-17 month of April, the Astros were destined to be a disappointment following a playoff appearance last year.
However, the pieces have come together in Houston and the Astros are turning back into that AL pennant threat they were viewed as at the start of the season.
Fresh off a series win over the Mariners, they have their sights set on the first-place Rangers as they only sit 4.5 games back.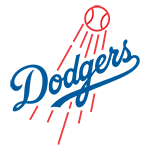 8. Los Angeles Dodgers (52-42)
While they have not brought the thunder in the NL West, the Dodgers have remained steady and are becoming a sure bet to take home the first National League Wild Card.
Despite an underwhelming series loss to the Arizona Diamondbacks over the weekend, they will have immediate chance to show themselves.
The Dodgers will head to Washington and St. Louis in a six-game, two city road swing in hopes to prove their legitimacy.
7. Texas Rangers (55-38)
Near the tail end of the first half, the Rangers were on an upturn towards becoming baseball's best. In an unexpected change of tides, their final two games at Yankee Stadium on June 28 and 29 turned their season for the worse.
They proceeded to lose two of three in consecutive weekends to the Minnesota Twins with a series loss to the Red Sox sandwiched in between. Over the weekend they dropped a three-game set at Wrigley Field as the Astros continue to close the gap.
Perhaps a torrent first three months were just the best-case scenario on all fronts.
6. Boston Red Sox (51-39)
Destined to make the playoffs in David Ortiz's last season, the Red Sox are currently making moves up the American League. The acquisition of left-hander Drew Pomeranz from the Padres goes to show that they are not satisfied just yet.
Winners of eight of their last 10, they just took two of three from the Yankees in the Bronx.
Sitting only two games back in the AL East, Boston will start a nine-game home stand which will feature series against the Giants, Twins, and Tigers.