5. Baltimore Orioles (53-37)
Sitting atop the AL East, the Orioles are an extremely powerful team. With that said, the question surrounding them has been the same for the past five years.
Can they acquire effective starting pitching to put them over the top?
The question has not yet been answered and few truly know if it will. Until then, it does not hurt that they have won three out of their four July series and continue to stave off divisional opposition.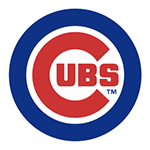 4. Chicago Cubs (55-36)
After looking down at baseball for the majority of the first half, a recent skid has brought about questions as to just how formidable the Cubs are.
Before anyone hits the panic button, realize that the Cubbies still have an eight game cushion in the NL Central, have a relatively young team, and are simply going to run into road blocks here and there.
Certain to go all-in at the deadline, the front office will be in search of the franchise's first world series title since 1908 (108 years).

3. Cleveland Indians (54-37)
Easily the nicest story in baseball this year, the Indians rode a late first half 14-game winning streak to sole possession of first place in the AL Central.
The pieces are in place, the cohesiveness in there, and the storyline should provide for an interesting finish.
Putting things into perspective, no other team in their division has proven to be any better than mediocre at this point. If the Tribe stays anywhere close to this clip, they will runaway with the central.
2. Washington Nationals (56-37)
This is a much different Nationals team than the one which completely fell apart last year. With Dusty Baker at the helm, the Nats have a six-game advantage in the NL East thanks to a ridiculous MVP-caliber year from Daniel Murphy and the undefeated Stephen Strasburg.
Do the Mets and Marlins have the talent to content? Yes. Will they? No.
Washington is that good. Not to mention that their outstanding 30-14 record against divisional opponents helps a great deal.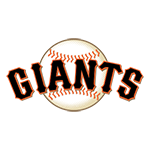 1. San Francisco Giants (57-36)
Possessing the best record in baseball, a brief hiccup over the weekend against the San Diego Padres will not keep the Giants out of the number one spot. Their team is purely too dynamic as a whole.
Madison Bumgarner, Johnny Cueto, and Jeff Samardzija are anchoring a potent starting staff which couples with as balanced of an offensive attack as you will see.
The sky is the limit for this San Francisco team which looks to capture the franchise's fourth title in the last seven years. Yes, that is dynasty material. Those in the bay area know that an even year generally brings some considerable fortune.
---
If you have any questions, comments, or concerns regarding ESNY's Week 15 MLB Power Rankings, feel free to get your thoughts heard in the comments section.
---