15. Pittsburgh Pirates (47-45)
A 98-win team one year ago, the Bucs are currently trying to sneak into contention. In a division currently dominated by the Chicago Cubs, it will not be an easy task.
They are, in fact, helping their own cause in the division. Prior to the break, they took three of four from the Cardinals and two of three from the Cubs sequentially.
Despite dropping the first two to the Nationals out of the break, they salvaged the final game to keep pace in all areas.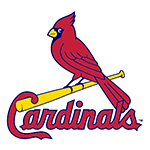 14. St. Louis Cardinals (47-44)
A perennial powerhouse in the National League, the Cardinals can be considered a dark horse to grab the second wild card spot. They will have to beat the teams standing in their path to execute the order.
A weekend series loss to the Marlins, who they are currently chasing, certainly will not help. However, they will have a chance to redeem themselves later in the month when they get three games at Citi Field against the Mets and four games in Miami.
13. Detroit Tigers (48-44)
The Tigers and their potent offensive attack sit 6.5 games behind the Cleveland Indians in the AL Central and a mere three games off the wild card pace.
They came out victorious in two of three this weekend against the Kansas City Royals, receiving strong performances from both Justin Verlander and the brilliant Michael Fulmer.
12. Miami Marlins (49-42)
In a deadlock with the Mets for second place in the NL East and the second wild card spot, the Marlins have impressed and over-performed to an extent.
After taking a weekend set with the Cards, they will have four in Philadelphia, three back at home against the aforementioned Metropolitans, and three more against the Phils.
The pivotal NL East match-ups is what it will ultimately come down to for Miami.
11. New York Mets (49-42)
Despite the fact that the Mets have been up and down with injury questions in the rotation, they get the edge over the Fish due to their second half performance one year ago.
If their starting rotation becomes circular once again and the call-up of Michael Conforto pays dividends, they will be well on their way to a playoff berth.
While the Nationals have proven to be the outright favorite to take home the division crown, there is still plenty of season to decide who avoids the dreaded one-game wild card playoff.