30. Atlanta Braves (32-60)
The Braves, in their final season at Turner Field, are on pace for an absolutely dreadful 56 wins. Barring an unforeseen upturn, they are essentially a lock in this spot for weeks to come.
A weekend home series loss to the Colorado Rockies dropped them to a miserable 14-36 in front of the Atlanta faithful.
29. Minnesota Twins (33-58)
What makes this 2016 campaign for the Minnesota Twins worse is the fact that they were not expected to be this bad.
Stuck in the cellar of the AL Central, they most recently — as expected — dropped a three-game set to the first place Indians at Target Field. Perhaps the only role they will play in the upcoming weeks is one of a pure spoiler.
28. Cincinnati Reds (34-58)
Constantly beat up by the greater teams in the National League, it is not as if the Reds had any expectations coming into the season.
However, they were able to come away with a series win this past weekend thanks to an opponent which fits their profile. Billy Hamilton crossed the plate on a passed ball to lift the Reds over the Brewers in the rubber game from Great American Ballpark.
27. Tampa Bay Rays (35-56)
A meeting with the first-place Orioles did not help the lowly Rays as they dropped two of three promptly following the break.
Now, they head on a 10-game west coast swing against the Rockies, A's, and Dodgers which is likely to bury them even further. Look for the Rays to be big-time sellers at the deadline as they seek revitalization of a lifeless franchise.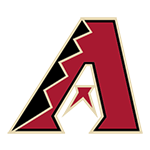 26. Arizona Diamondbacks (40-53)
Right now you are peering at the largest disappointment of the 2016 MLB season. By far the offseason winners, Arizona is a prime case of how championships are won in October rather than December and January.
It has deteriorated so far for the D-Backs that Shelby Miller was optioned to Triple-A. Yes, that is the guy they traded their number one draft pick, Dansby Swanson, for.