Positives
Despite what some fans think, this series is certainly not all doom and gloom.
First off, it looks like Dan Girardi will be ready for puck drop on Wednesday.
When asked if he expects Dan Girardi to be ready for the playoffs, AV says "Yes" #NYR

— New York Rangers (@NYRangers) April 8, 2016
Yes, we all know by now that Girardi has had an awful season but his experience and battle-level will be important in this series, especially with a banged up Rangers blue line.
The Rangers just need Girardi to be serviceable, nothing more.
If he can move the puck up ice with some confidence, it could go a long way to reducing the number of awful turnovers he has been apart of this year. 
Dan Boyle is another player who has started to produce again, tallying three points in his last five games (2G, 1A). 
That may not seem like anything to be excited about, but with the loss of Ryan McDonagh the Rangers will need someone on the blue line to produce. 
Along with Keith Yandle, Dan Boyle can be that guy.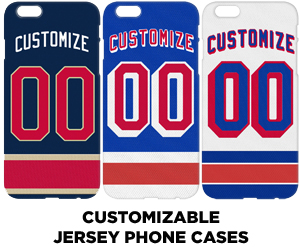 The biggest upside on this Rangers team is still their goalie and King, Henrik Lundqvist.
Some will debate as to whether or not Hank has lost some of the mojo that fans have witnessed over the past few years.
Well the numbers never lie, and Hanks save percentage (.920) and goals against average (2.48) are nothing out of the ordinary.
The Rangers started the season with a very strong effort, which was then followed by one of the worst months of hockey the franchise has experienced in years.
These extremes have disguised the fact that Hank really isn't having the horrible season that many think he is. His numbers haven't dipped much at all. 
The Rangers are scoring goals this season and will need to continue scoring if they want to make up for some of their defensive woes.
A small tidbit: the Rangers have scored more goals this season (233) than they did in 2014 (214).