The New York Rangers will once again look to clinch a spot in the 2016 Stanley Cup playoffs when they battle the Buffalo Sabers tonight.
New York Rangers (43-25-9)
Buffalo Sabers (32-35-11 )
NHL, Today, 7:00 PM on MSG  Full Preview
Madison Square Garden, New York, NY
By Chris Wengert



It really is fitting that the New York Rangers would fail to clinch a playoff berth on their first try.
The team has been so inconsistent this season that hoping for more would be  optimistic at best.
But every team has their bad days, even the "contenders".
Anaheim recently lost to Vancouver, Tamba Bay lost to Montreal, and Pittsburgh went to a shootout with the lowly Buffalo Sabers.
Buffalo must enjoy playing the spoiler, because they are a team that just will not go away.
Despite what their record may show, the Sabers should not be taken for granted. While they have certainly lost more games than they have won, a good number of those loses were close, one goal games.
Every Rangers fan knows just how well the Blueshirts handle close situations.
Much like Mike Richter during the early 90's, Buffalo net minder Chad Johnson is a classic example of a good player's abilities going to waste on a bad team.
By comparison, Henrik Lundqvist boasts a better save percentage (.921 to Johnson's .919), but Johnson has to edge with goals against (2.38 to Lundqvist's 2.44).
While I wouldn't exactly showcase the Buffalo power play, it has ranked 15th overall with a 19.0% success rate. The recent resurgence of the Rangers' power play has earned them the 10th best PP, with a 19.5% success rate.
Same lineup tonight for the Rangers. Lundqvist in net, Lindberg, McIlrath the healthy scratches.

— Andrew Gross (@AGrossRecord) April 2, 2016
Rangers' Keys To Victory
Mental Toughness
The Rangers have demonstrated on multiple occasions this season that they can persevere when facing adversity.
But that doesn't sugarcoat the fact that they lost a very important game against a very mediocre Carolina Hurricanes team.
Taking a "business and usual" approach to this game will go a long way to avoiding the "what ifs", and that is where leadership will be vitally important.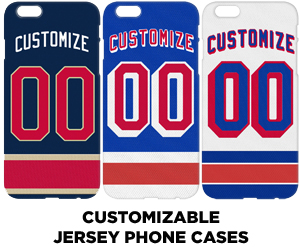 Players like Eric Staal, Henrik Lundqvist, Derek Stepan, and Dan Girardi will not only need to be leaders on the ice, but also a calming presence in the room if the Rangers fall behind early, which leads us to…
Score First
I fully expect the Rangers to come out strong tonight as teams often do after suffering lackluster losses.
But the question is, can they keep that momentum going throughout the entire first frame?
I've said this before, but don't judge a game not by the the first ten minutes of the first period, but by the final ten minutes. Once the teams have had ample time to adjust to one another, the game will then take shape.
For that very reason the Rangers will want to use their adrenaline to their advantage from the beginning, because the longer that Buffalo is allowed to hang around the more precarious the situation will become.
Hank Needs To Be Hank
Like it or not, the Rangers defensive coverage will break down at some point as it always does, and when that happens the Blueshirts will need Hank to bail them out.
Lundqvist hasn't consistently been the All-World goaltender that we have been accustomed to watching, and this was very evident during the Carolina game.
Yes, a couple of the goals were deflected by Carolina players, but Hank is going to need to come up with some big saves if the Rangers are going to be successful.