What a freaking play by the duo of Hayes-E.Staal. 1-0 #NYR #PITvsNYR pic.twitter.com/xti3l1xaCO

— Elite Sports NY (@EliteSportsNY) March 27, 2016
Watch this beauty of a play coming from Eric Staal and Kevin Hayes as they give their New York Rangers a quick 1-0 lead on the Penguins.
Well that didn't take long.
Carrying over momentum from their offensive showing a night ago in Montreal – a 5-2 victory against the Canadiens – the New York Rangers start hot tonight at Madison Square Garden against Sidney Crosby and the Pittsburgh Penguins.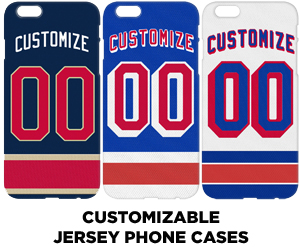 Only 4:19 into the game, which can be seen on NBC Sports, the third line of the Rangers struck first.
Watch above as Kevin Hayes finds Eric Staal, who uses just one hand on the stick to deflect one past Marc-Andre Fluery.
For Staal, the tally equaled his 12th of the season. The Rangers maintain a 1-0 lead midway through the first period.
UPDATE: Staal wasn't done, not by a long-shot. Early into the second period he added this one on a nice find by Jesper Fast:
The elder Staal does it again. 2-1 #NYR at MSG. #PITvsNYR pic.twitter.com/2afJ1YBg1q

— Elite Sports NY (@EliteSportsNY) March 28, 2016
The Rangers currently hold a slim 2-1 lead with 13 minutes to go in the second period.