Taking into account where the New York Rangers have been going the past few seasons, they are faced with tough decisions based on every player.
By Jay Travers


There comes a point in every NHL player's career when they are coming to the end of their time playing the sport they love. For some, this reality comes as a disappointment. But during the process they become more of a detriment to their team.
The New York Rangers know this all too well.
This seems to be the case for aging defenseman Dan Boyle. This season has been very bad for the 39 year old who has only registered five assists and zero goals so far.
There are times where you can see sparks of brilliance from his play, and his veteran instincts come out. Yet there are other times, most of the time, when you question his relevance to this club.
Over the course of a 19-year career Boyle has 153 goals and 433 assists and one Stanley Cup ring with Tampa. Playing in Florida, Tampa, San Jose, and now New York, Boyle has put up good numbers and seemed to be something the coaching staff wanted.
Since his signing in the 2014 off season, it was projected Boyle would be something great. But the Rangers got an aging offensive minded defenseman who put up only 20 points in 2015
Considering where the Rangers are headed, what will they do?
The Blueshirts very well may have found the replacment for Boyle already- young up and coming defender Dylan McIlrath.
This is not McIlrath's first time in New York either. He was called up twice, in 2013-2014 and 2014-2015. Not playing in more than two games both call ups, fans were very disappointed with his play.
McIlrath is a big boy, clocking in at 6'5, 215 lbs. During his first few call ups his hits were small and he did not know what to do with his big frame.
But this year has been a totally different one for him.
Being called up to when Boyle was a healthy scratch, and securing a spot for a few more weeks due to Kevin Klein's oblique injury, McIlrath has made every moment he gets on the ice worth it.
Even going to the lengths to defend his teammates and get into a few fights.
No. 6 does not have any points, but has come very close. Taking shots that are very well and strong, and making great passes, McIlrath is on the verge of breaking out.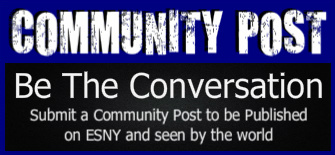 So here lies the question- do the New York Rangers take the veteran Dan Boyle, who has a championship and knows what it takes to win? Or the young kid, who has a chance on being apart of something great in New York, but has no playoff experience?
It seems to be a double edged sword, because of two reasons:
Why can't the Rangers keep the two of them?
Well, they could. But then one defenseman would have to be out. McDonagh-Girardi, Staal-Boyle, Yandle-McIlrath are the current pairings and not much can be done while keeping the core together.
Yandle has been great this season and receives unnecessary hate. He, at times, has been the best defenseman the Blueshirts have.
Now Girardi is a different story, because he is in another boat like Boyle as well. Girardi is younger and, in my opinion, has been better. Both have had their movements but Girardi has been better overall.
Shouldn't the Rangers keep the veteran?
Yes, 100%. But at the accelerated rate that Boyle has gone down, it might not be smart.
The Rangers are so close to taking the next step and going all the way. But they have not, they have not taken that extra step.
Boyle could be that missing link but it does not appear to be that way considering his point totals and his defensive play. If you keep the veteran then you chance losing it all, again, because of his age.
But if you went with the younger player, then there could be a very good chance he explodes at the right time and goes on a tear that does not end.
Then again, it could be vice versa between the two.
In the end, it will come down to what Vigneault wants for his team. He has made several smart decisions lately, with line changes and call ups, to show he is willing to work with this team to win. What is known though is that the Rangers are a deadly team when they are playing to their full potential.
[su_button url="https://elitesportsny.com/2015/12/06/giants-blow-snoopy-bowl-playoff-chances/" background="#000080″ size="10″ wide="yes" center="yes" radius="0″]NEXT: Giants Blow Playoff Chances Against Jets[/su_button]