How long more will it take for New York Rangers' struggling players to reach their breakout? These players are needed ASAP.
By Jay Travers


Every year, New York Rangers fans seem to be let down by an expectation they have had that was too high. The case could be made for several players, both young and old alike.
A good player to start off with is defenseman Dan Girardi. Prior to this season, Girardi was known as a veteran defender who played like a warrior.
The same could still be said of him, but his play has not be great at all this year.
Nobody knows the reasoning for this. It may be several things, his age, missing only five games in eight seasons, or maybe it is the length he played such a physical game. Whatever it is, he wants it to end and get back on track.
The plays in Girardi's end are the killer. When he makes a bad pass into open ice or even makes a bad cross ice to his partner, both often result in a turnover and a goal.
A few things have been done to shake off this rocky start, including a change of D-pairings which demoted Girardi to the second one.
While his offensive numbers are sound at eight points, that is not what he gets paid for. It is his blocked shots, strong takeaways, and big hits that make him the valuable asset. What he does need, however, is to get out of this rut and get back into the correct mindset.
Rick Nash is easily capable of being the Rangers best goal scorer. Has he done that this year? Not by a long shot.
After last years impressive 42 goal season (the highest of his 13 year NHL career), Nash was thought to be the key to an 82-0-0 season.
Well, he only has eight goals so far. There is a good thing about Nash that compliments him nicely, though.
When he is in this goal drought, which is normally seen after game 82 of the regular season and during game one of the playoffs, is his defense. There will be a more physical Nash on the puck rather than an offensive minded one.
Chris Kreider is another player who had such high promise this season, and as Alain Vigneault claimed this would be his "break out year," not much has changed.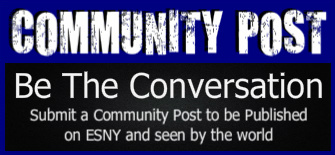 No. 20 has scored only four goals in 27 games this season, and has blamed himself for his play up-to-date.
Kreider told Larry Brooks of the New York Post, "It isn't about outside expectations, it's the expectations I have for myself, … I have high expectations for myself."
How long will it take for these players to get back on track? The world may never know. However, the New York Rangers' ultimate goal is to bring home the Stanley Cup and are hungry for it.
If they want to win, there is going to have to be effort from everyone on the team from the number one center to the skater who gets the least amount of ice time.
Everyone has to work together to achieve the goal of the championship. Girardi, Nash, and Kreider are just a few of the names of players who are slumping. News flash: a third of the season is done with.
The Blueshirts hope to end this rough losing patch they currently are sitting on, and move onto a winning one. They would also like to see their players stepping up their game. During Saturday's practice, Vigneault shuffled the lines a little bit- gearing up for big changes tonight?
[su_button url="https://elitesportsny.com/2015/12/05/line-changes-fingers-pointed-new-york-rangers/" background="#000080″ size="10″ wide="yes" center="yes" radius="0″]NEXT: New York Rangers Line Changes and Finger Points [/su_button]