Relief pitcher Edwin Diaz hasn't thrown a pitch yet for the Mets in 2023. He's hoping to change that at some point before the regular season is over. While he's rehabbing from knee surgery and getting ready to take the field again, he's finding ways to keep himself busy.
And when I say "busy", I mean spending a crap ton of money on a custom chain and bracelet that are littered with diamonds, trumpets, and his number 39. TMZ reported that Diaz reached out to Victor Rodriguez of Tajia Diamonds in New York City to get the job done. It didn't end up being a cheap conversation, but my goodness did this bad boy come out excellent.
View this post on Instagram
It also came with a matching bracelet, because at that point, why not?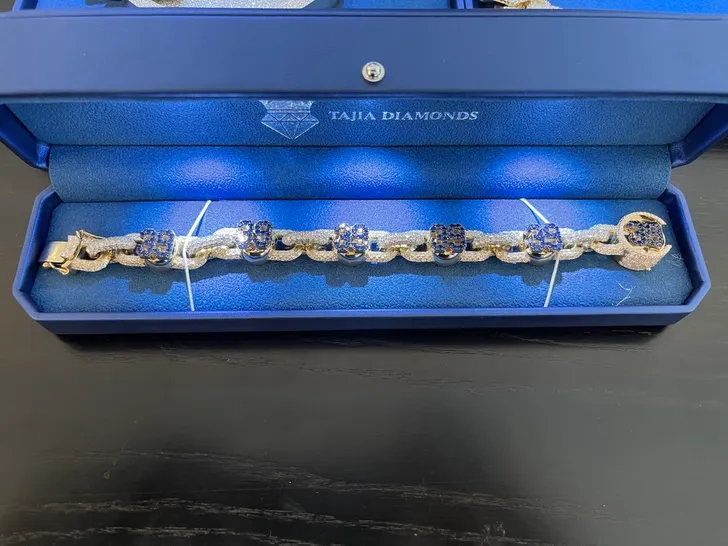 At least we know some of the things Diaz is spending his money on after signing a five-year, $102 million contract last winter to remain in New York.
These things look awesome, and I'm Italian, so you know I'm a fan of some gaudy jewelry when it's appropriate. But I'm curious…what will Edwin Diaz even use this for? It's not like he can throw this on and go out to dinner or something. Or maybe he can? I don't know how it works for uber-rich elite athletes. Someone will have to clue me in on that.
This feels like one of those situations where someone has lots of disposable income, and since he's not on the active roster, he's got a lot of time on his hands to think about stuff like this. Can't blame him one bit.
You can reach Matt Musico at [email protected]. You can follow him on Twitter: @mmusico8.