As the 2021 MLB Draft begins today, let's look back 10 years to perhaps the greatest — and most expensive — draft ever.
The 2011 MLB Draft may ultimately go down as one of the best, deepest draft classes in history. It was loaded with talent, starting with the Pittsburgh Pirates selecting UCLA's Gerrit Cole with the first overall pick.
Cole and his classmates have, in many ways, defined the past decade across Major League Baseball. Individual accolades, awards and stellar performances have elevated many from this class to the top of their profession.
And, soon, this draft class will be worth $2 billion.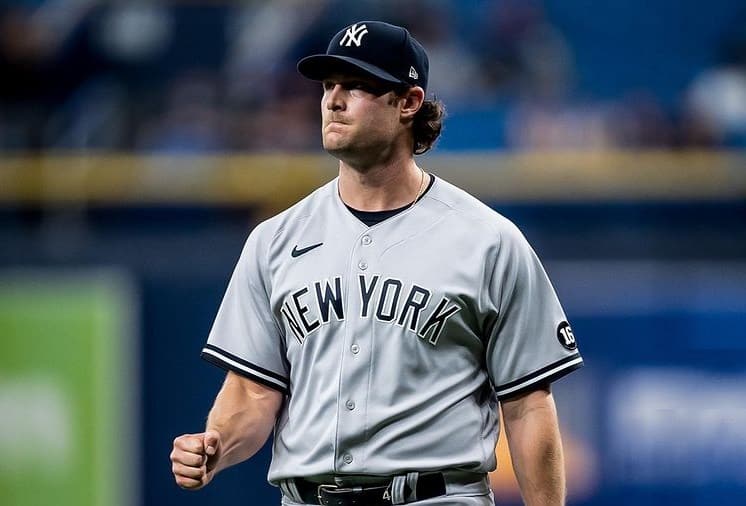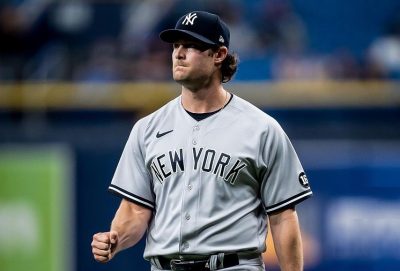 Pittsburgh's loaded class
This was supposed to be the draft that changed the narrative for the Pirates. They held the top overall pick and hoped to hit on more than just that selection.
And, frankly, they did.
They took Cole at No. 1 overall. Pittsburgh started the second round with first baseman Josh Bell and began the fifth round with Tyler Glasnow. Those three players have performed well enough that they could/should have been cornerstones of a winning club.
Now, Cole has a World Series appearance from his time in Houston. Glasnow led the Rays to the World Series last year. And Bell is now in Washington.
If we throw in the selection of Trea Turner out of high school in the 20th round, this would have been an all-time draft class; Turner didn't sign.
Cole was traded to Houston for Colin Moran, Joe Musgrove, Jason Martin and Michael Feliz. He finished second in American League Cy Young voting with the Astros in 2019.
The Pirates traded Glasnow with Austin Meadows to the Rays for Chris Archer at the deadline in 2018. To say that deal backfired is an epic understatement. Archer is now back in Tampa – and hurt, again.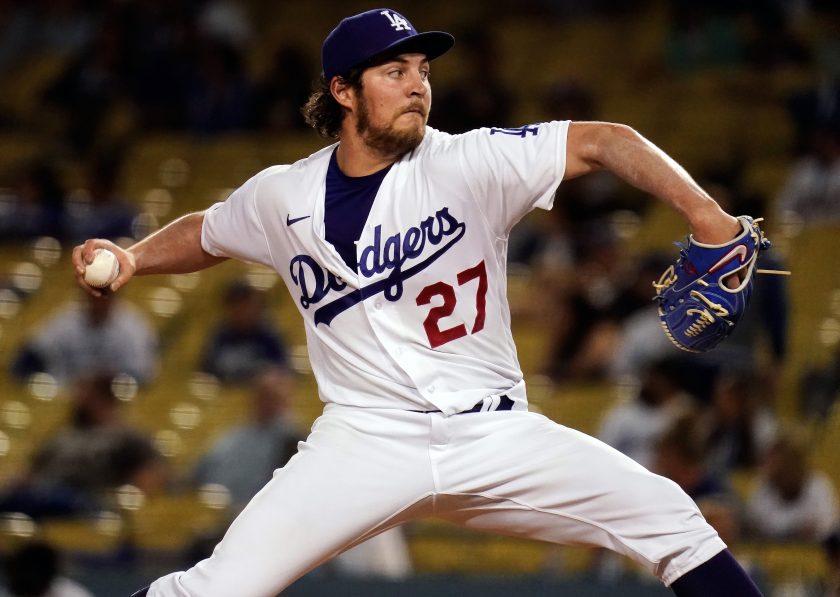 The rivalry
Cole went first, but his UCLA teammate Trevor Bauer was no slouch. The two hated each other at UCLA and still do; Bauer called out Cole's increased spin rate when he arrived in Houston back in 2018.
Bauer was selected by the Arizona Diamondbacks with the third overall pick. After the 2012 season he was part of a huge three-team trade that involved the Cleveland Indians and Cincinnati Reds. The biggest names in that deal were Arizona acquiring Didi Gregorius from Cincinnati and the Reds getting Shin-Soo Choo.
Bauer was involved in a three-team deal again at the deadline in 2019, moving down the state of Ohio from Cleveland to Cincinnati (two of the three teams involved in the original trade). This time the Padres got involved.
Bauer went on to win the National League Cy Young Award in 2020 with the Reds before signing a huge deal with the Dodgers this past winter.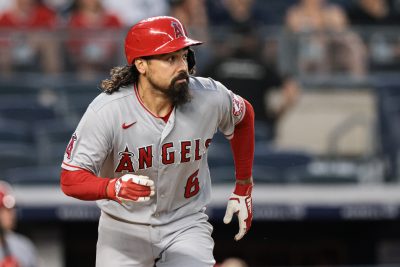 Washington history
With the sixth overall pick, the Washington Nationals selected Rice University third baseman Anthony Rendon.
Rendon sprinted to the majors, appearing in 98 games in 2013 as a 23-year-old. He led the league with 111 runs scored in his sophomore season and won his first Silver Slugger Award.
In 2019, Rendon led the league with 44 doubles and 126 RBI. He appeared in his first All-Star Game, finished third in National League MVP voting and won his second Silver Slugger. That October, Rendon led the Nationals to the first World Series championship in franchise history. He hit two home runs and drove in eight in the World Series that year, the final year of his contract with the Nationals.
After his stellar postseason, Rendon turned down a big deal from Washington and moved across the country to Anaheim, joining Mike Trout and Shohei Ohtani with the Angels.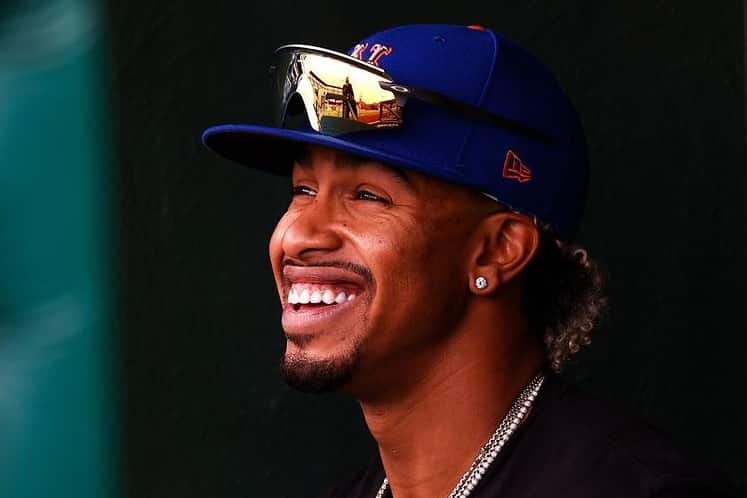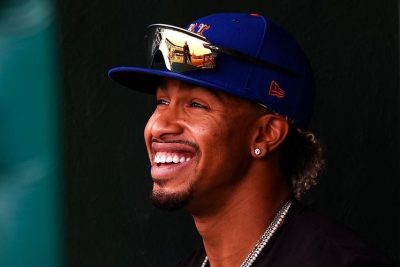 Puerto Rican vibes
The Indians and Cubs held the eighth and ninth overall picks, respectively. Each took a Puerto Rican shortstop who was playing high school ball in Florida. And both teams grabbed a winner.
Cleveland selected Francisco Lindor.
Chicago selected Javier Baez.
Lindor joined the Tribe in 2015 and finished second in AL Rookie of the Year voting. He appeared in his first of four consecutive All-Star Games in 2016 as he led the Indians to the American League crown. Lindor won his first Gold Glove Award that year and finished in the top ten in MVP voting that year for the first time as well.
Lindor led the American League with 129 runs while hitting 38 home runs, driving in 92 and stealing 25 bases (all career highs) in 2018. During his time in Cleveland, Lindor won two Silver Slugger Awards, two Gold Glove Awards and one Platinum Glove.
Baez made his MLB debut in 2014 but didn't become a regular in the Cubs' lineup until 2016. He led the National League with 111 RBI in 2018, a season in which he hit a career-high 34 home runs and stole a career-best 21 bases. He finished the runner-up for NL MVP honors that season and appeared in his first All-Star Game.
In 2016, Baez and Lindor were on center stage in the World Series. Baez shared NLCS MVP honors with Jon Lester and helped the Cubs win their first World Series in 108 years, defeating Lindor's Indians in seven games.
Baez has won one Gold Glove Award, two Silver Slugger Awards and appeared in one Home Run Derby. He'll hit free agency this winter.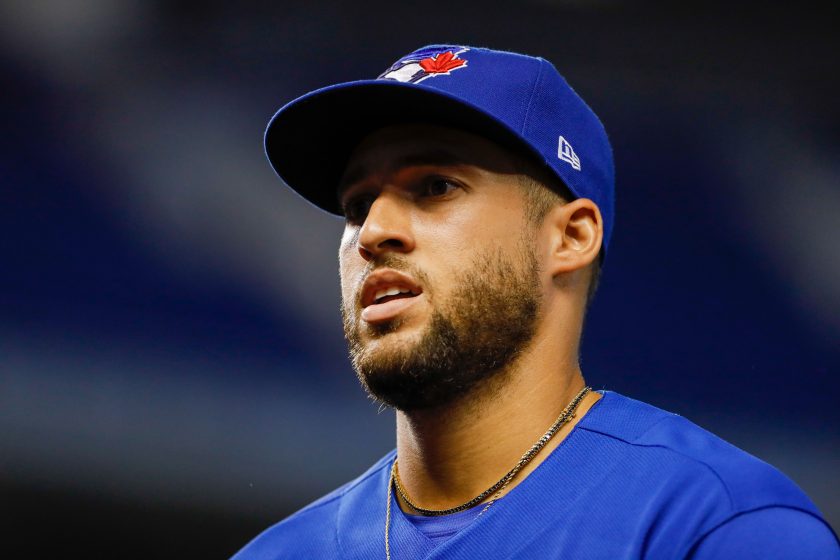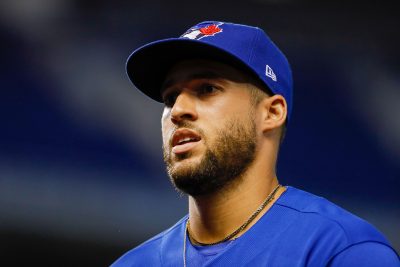 Houston's leader
With the 11th overall pick the Houston Astros selected outfielder George Springer. A few years later, Springer was the man on the now-infamous cover of Sports Illustrated that correctly predicted the Astros would win the 2017 World Series. Springer, of course, was the MVP of that World Series after an all-time performance that included five home runs.
During his time with the Astros, Springer appeared in three All-Star Games and won two Silver Slugger Awards to go with his World Series MVP trophy and ring.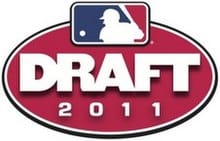 Developing Story
With the 45th pick in the supplemental portion of the first round, the Colorado Rockies selected shortstop Trevor Story.
Story has appeared in two All-Star Games and won two Silver Slugger Awards for the Rockies. This summer, he'll appear in the Home Run Derby in Denver, perhaps the final act of his Rockies career; he's the biggest name on the trade block after Colorado dealt Nolan Arenado to St. Louis before this season.
Snelling Victory
With the 53rd overall selection, also in the supplemental portion of the first round, Tampa picked Blake Snell.
Snell led the American League with 21 wins and a 1.89 ERA in 2018, appearing in his first All-Star Game and winning the AL Cy Young Award. He was a huge part of the Rays advancing to the World Series last year – and his premature removal during the Series was one of the big stories from the Fall Classic last year.
This past winter, Tampa trade Snell to San Diego where he joined other 2011 Draft classmates Joe Musgrove (who threw the first no-hitter in the history of the Padres franchise) and (though injured) Mike Clevinger. Those three figure to be important parts of the Padres' rotation beginning in 2022 if Musgrove re-signs after his one-year deal this season.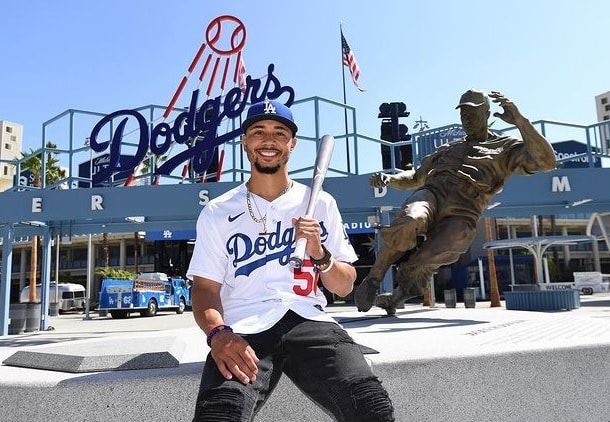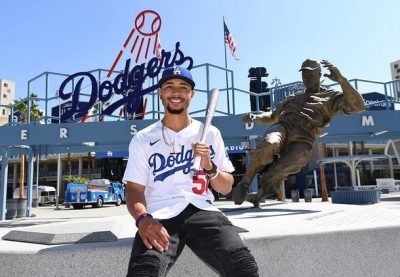 Mookie
It baffles us now that 171 players were selected before the Boston Red Sox called Mookie Betts' name in the fifth round. Then a second baseman, the move to the outfield has proven to be a marvelous change for Betts.
During his career in Boston, Betts won an American League MVP, three Silver Slugger Awards, a batting title and four Gold Glove Awards. He won one World Series with the Red Sox.
Boston traded Betts to the Dodgers during the pandemic shutdown. In his first season in LA, Betts led the Dodgers to their first World Series title since 1988. He won another Gold Glove Award, a fourth Silver Slugger and was runner-up for NL MVP honors.
Betts has emerged as one of the best overall players in the big leagues and is now one of the leaders of a Dodgers team that has its eyes on the World Series again.
What might have been
With the 14th overall selection the then-Florida Marlins selected a high school pitcher. Jose Fernandez, a Cuban-born, hard-throwing right-hander who played ball in Florida after defecting, had the potential to be a major league ace.
Fernandez arrived in the big leagues in 2013 and finished the runner-up for NL Rookie of the Year honors, appearing in his first All-Star Game. He would appear in one more All-Star Game in his final season (2016) but a boating accident took his left in the final weeks of that season.
Fernandez had the potential to be the best starting pitcher in the game. He was at a level that few can dream of; he was Jacob deGrom-good. And when he pitched, the fans showed up in Miami. He was the Cuban-born face of the franchise.
His death was a significant catalyst in the tear-down of the Marlins that saw Giancarlo Stanton, Christian Yelich, Marcell Ozuna, JT Realmuto and Dee Gordon all traded away.
After his passing, his agent — Scott Boras — said he believed Fernandez could have received a contract of more than $400 million when he hit the market in 2018. He would have been 25 at the time he hit free agency and may have had a Cy Young Award by the time he was a free agent.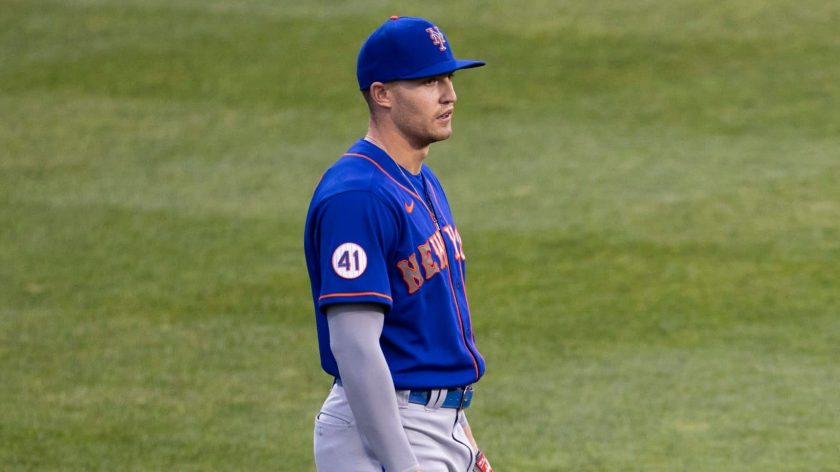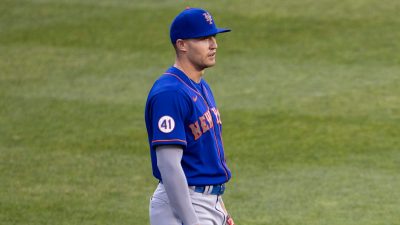 Other 2011 Stars
The players we've already discussed would have made this an all-time good draft class. But there are others who have made strong contributions during their major league careers.
The Mets selected Brandon Nimmo 13th overall. He's had a solid career, but injuries have impacted his potential impact.
Texas selected Kyle Hendricks in the eighth round (264th overall). He was a huge part of the Cubs' World Series win in 2016 and has finished in the top ten in Cy Young voting twice with the Cubs. He's 10-4 to start the 2021 season.
The White Sox selected shortstop Marcus Semien in the sixth round. He's was traded to Oakland after the 2014 season and finished third in AL MVP voting for the 2019 season in which he hit 33 home runs and drove in 92.
Other players from the 2011 Draft include Sonny Gray (18 overall), Jackie Bradley Jr. (40), Musgrove (46), James McCann (76) and Blake Treinen (226). The biggest names draft that year that didn't sign might be Turner and Brandon Woodruff.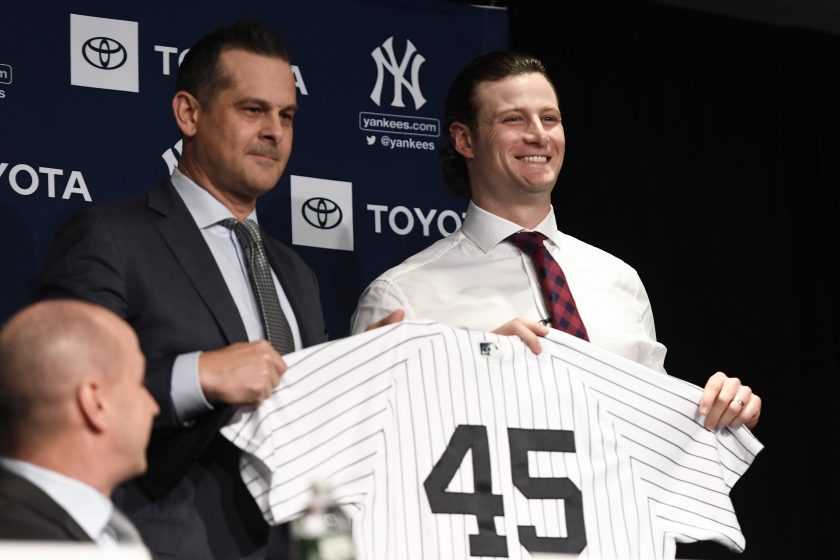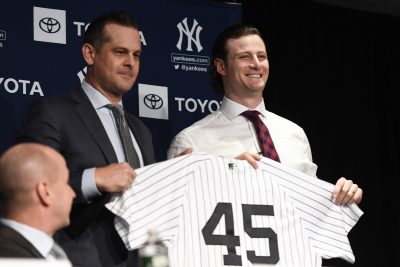 Show me the money
We don't need to tell New York fans that this draft class has already broken the bank. Cole and Lindor are the highest paid players on either side of town, and McCann got a nice check from the Mets before this season as well.
But could this draft class be worth more than $2 billion?
Hell yeah it will be!
Let's only consider the contracts that are more than three years in length (with the exception being we'll include Bauer's three-year, $102 million deal with the Dodgers).
Cole, Bauer, Rendon, Lindor, Springer, Snell, McCann, Betts and Hendricks have signed contracts totaling 60 years in length and with a gross payout of a little over $1.672 billion (with a B).
That number doesn't include $30.5 million for Gray, $24 million for Bradley and $17.5 million for Treinen on multi-year deals. Semien signed a one-year deal with Toronto for $18 million.
Now, we'll wait to see what Baez, Story and Semien get this winter in free agency.
We're also waiting to see how much Clevinger and Glasnow could get coming back from their respective injuries. Glasnow has two years of arbitration left; Clevinger signed a two-year deal with the Padres while rehabbing for $11.5 million. Bell also has one tear of arbitration left.
The math makes it easy to see that the 2011 MLB Draft will be a $2 billion draft class.