The New York Knicks are getting high marks almost across the board after finishing the first half of the season 19-18.
The New York Knicks are trending in the right direction for the first time in a long time. The new regime of Leon Rose and Tom Thibodeau has the Knicks playing above-.500 basketball and the playoffs seem like a legitimate possibility for the first time since 2013.
Here are our midseason grades for the 2020-21 Knicks.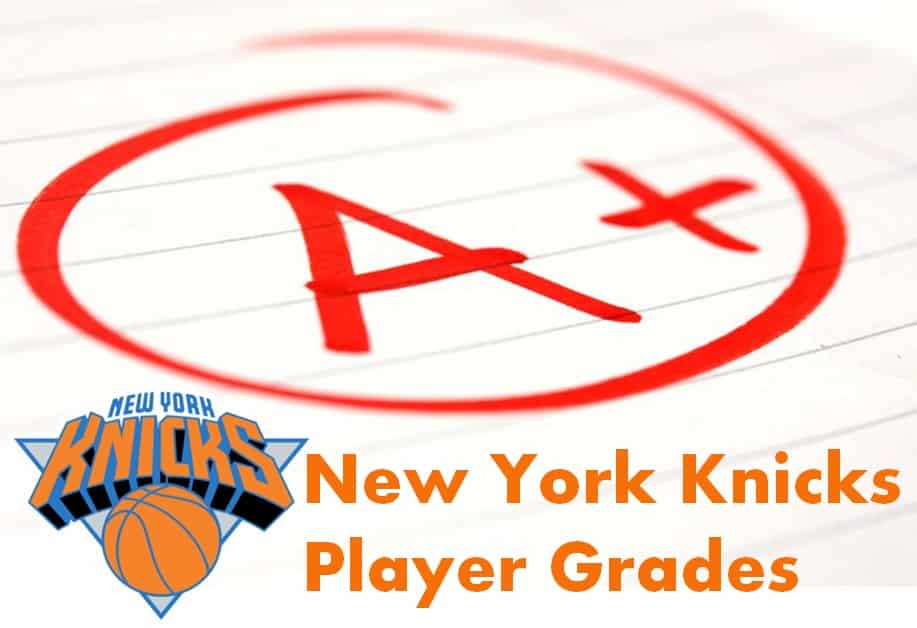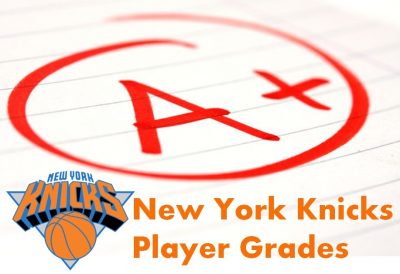 Leon Rose/Front Office: A-
This is a midseason grade for the entire front office, but in a way it's Leon Rose's first-year grade. He took over as Knicks team president in early March of 2020 and he deserves his flowers for his first year.
Within the span of 12 months where there was an ongoing pandemic, Rose added two promising rookies in the draft, a bevy of reliable veterans, and even more draft capital to use later on down the line.
The Knicks have an All-Star (Julius Randle), a budding star (RJ Barrett), a good young core (Mitchell Robinson, Immanuel Quickley, etc.), and a ton of draft picks. They are well-positioned to make a move for the next disgruntled star that emerges.
Oh, and did we mention that the Knicks are actually winning games? It's been quite the year for Leon Rose and his front office.
Tom Thibodeau/Coaching Staff: A
Roster construction is only the first part of building a winner. It's up to the head coach and his staff to figure out how to best unlock those players. Tom Thibodeau and his staff have done a masterful job at just that.
Nearly every young player on the roster has taken a sizable leap in their first season under Thibs. Obviously, plenty of credit goes to Thibodeau, but assistants like Kenny Payne and Johnny Bryant deserve recognition for this wonderful thing called "player development."
They say imitation is the most sincere form of flattery and Thibodeau's players are doing their best impression of him on the court. They are a rugged, hard-nosed, no-nonsense team that plays elite team defense.
If you were asked to describe what a Tom Thibodeau team looked like to a police sketch artist, the finished product would be the 2020-21 Knicks. After years of searching for one, the Knicks finally have an identity.
Julius Randle: A
As Thibodeau always says, Randle is the "engine" for the Knicks and he was rewarded with his first All-Star appearance. Seeing a player improve every single facet of his game in the offseason is rare, but that's exactly what Randle did during the long COVID-induced break.
His shooting is miles ahead of where he was last year and that is opening up the rest of his offensive game. When teams double, he's a willing passer. His defense and rebounding have gone up to another level and he's playing a career-high in minutes to boot.
Randle, 26, is flirting with an All-NBA selection as well. The league is stacked at forward so it might be tough for Randle to lock up one of the six All-NBA spots, but if he continues to improve and the Knicks keep climbing the standings, anything is possible.
RJ Barrett: A-
Solid marks here for RJ Barrett. His progression this season has been undeniable, but there have been some rough patches here and there. Luckily, the Knicks have had Randle as their bell cow while Barrett grows into his role.
The good news for Knicks fans is that Barrett seems to be trending up. In his last 25 games, the second-year wing is averaging 16.6 points on 49/48/75 shooting splits. Through his first 12 games, he was putting up 16.3 points on 37/19/70 splits.
It's also worth noting that Barrett has been an iron man this season, playing in all 37 of the Knicks' games.
Derrick Rose: B
The second Derrick Rose experiment in New York is going much better than the first. Although Rose is no longer the same player that won MVP under Thibs in Chicago, he still brings something to the table.
His shot creation has helped open up space for his teammates and even though he doesn't have a reputation as a knockdown three-point shooter, he's hitting on 45.5% of his attempts from deep in his 10 games with the Knicks.
Rose has been flexible in his role as a starter or the first guard off the bench and he's been a willing mentor for young guys like Quickley and Obi Toppin.
Frank Ntilikina: B-
It's never easy to pin down exactly where Frank Ntilikina fits on the Knicks, but he might finally have found his role. After battling some injuries and COVID concerns, Ntilikina returned to the lineup on Feb. 25. The polarizing guard has drilled eight of his last 12 threes and is 13-for-21 on the season.
As expected Ntilikina's perimeter defense has been exceptional. If the recent three-point hot streak is here to stay, Ntilikina can be a solid second-unit contributor and a spot starter going forward. The tide might be turning for Ntilikina…finally.
Alec Burks: B
Alec Burks is a solid option off the bench, but he has not been a model of consistency this year. Sure, Thibodeau routinely praises Burks for his defense and rebounding, but the Knicks need him to be a knockdown shooter to be at his most effective.
He's connecting on over 40% of his attempts from deep. The Knicks needed to add shooting in the offseason. They have done that with Alec Burks.
Nerlens Noel: B+
Nerlens Noel is getting a bump for his recent play as the team's only true center. Mitchell Robinson is out with a hand fracture and an ankle injury has been keeping Taj Gibson laid up.
Despite the fact that Noel is limited offensively, it's impossible to understate his defense. He slid into the starting lineup seamlessly and is providing the same kind of elite rim protection that Robinson brought to the floor.
Obi Toppin: C
We are still waiting for Obi Toppin to really take off this year. We all know how much potential he has on offense. Now, we are just waiting for him to finally put it all together.
Toppin is stuck in a limited role with Randle taking the lion's share of minutes at power forward. As a result, we have only seen the rookie play more than 20 minutes in two games this season. Don't start throwing around the word "bust" when it comes to Toppin, but it's clear that he still has a long way to go.
Elfrid Payton: B-
Elfrid Payton is not a perfect player. However, guys don't hang around in the NBA for seven years for no reason. What Payton lacks in shooting gravity he can make up in dribble penetration.
When he's engaged, Payton is a good perimeter defender that uses his length and quick hands to disrupt ballhandlers. Walt "Clyde" Frazier's favorite tidbit is that he won Defensive Player of the Year in his conference in college.
Kevin Knox: D+
It's tough giving Kevin Knox such low marks here. He is struggling to crack the rotation and last played in non-garbage time minutes on Jan. 25. The third-year man out of Kentucky has not taken the same leap that other young players on the roster have.
This isn't to say that the Knicks should give up on Knox — not by a long shot. However, 2021 hasn't been Knox's year.
Reggie Bullock: B
Reggie Bullock wins the award for the guy who isn't doing enough to wow anyone, but he's not struggling to the point where he is a noticeable problem. Bullock is there as a floor spacer and wing defender in the starting lineup.
Perhaps this is a bit low for Bullock considering the fact that he's shooting the three-ball at a respectable 37.2%. He gets credit for simply doing his job so that guys like Randle and Barrett can have space to operate.
Austin Rivers: C-
Austin Rivers was an early contestant for the best signing of the offseason for the Knicks, but he has since fallen out of favor with Thibs. He's on a reasonable three-year contract so his spot on the fringe of the rotation isn't a total shock.
It wouldn't be surprising to see the Knicks move Rivers at the deadline to a team that is looking for another ballhandler.
Immanuel Quickley: A-
Immanuel Quickley is one of the biggest surprises of the entire NBA season, not just the Knicks. Although LaMelo Ball is running away with the Rookie of the Year, Quickley deserves to be in the conversation.
His fearlessness as a scorer and subsequent punch off the bench have been two major reasons for this Knicks resurgence. Taking Quickley with the 25th pick in the 2021 NBA Draft has been the best move of Leon Rose's tenure.
Mitchell Robinson: B+
Prior to his injury, Mitchell Robinson was on an upward trajectory. Sure, his numbers this year might not be jumping off the page, but he was becoming a reliable defensive anchor on an elite defense. Foul trouble is no longer an issue for Robinson after he struggled with it his first two years.
Free throws are an area of improvement for Robinson. He's shooting a career-low 47.8% on just 1.7 attempts from the charity stripe this year. Drawing fouls and converting on thee freebies is the next big step in his development.
Taj Gibson: B-
There isn't much to say about Taj Gibson. The wily veteran knows what he is at this point in his career and he's happy to do whatever the team needs. Unfortunately, an injury has kept Gibson off the floor during a time when the Knicks could use him as a second-unit center.