It's a good thing that the prospects at the top of the Mets' system have the potential to someday be among the best in MLB.
As we near the close of our 2021 season preview series, we take a step away from the major league roster. Let's examine the organizational depth in the Mets' system.
The New York Mets farm system is all about projection. They have few prospects who are close to major league ready, and that hurts them. It creates a lack of depth that the organization needs to address with free-agent signings and trades.
However, the guys at the top of the system have the potential to be elite prospects. Many are young and haven't even played in full-season baseball yet, but that doesn't mean they've flashed.
There's a ton of reasons to be excited about the next generation of Mets.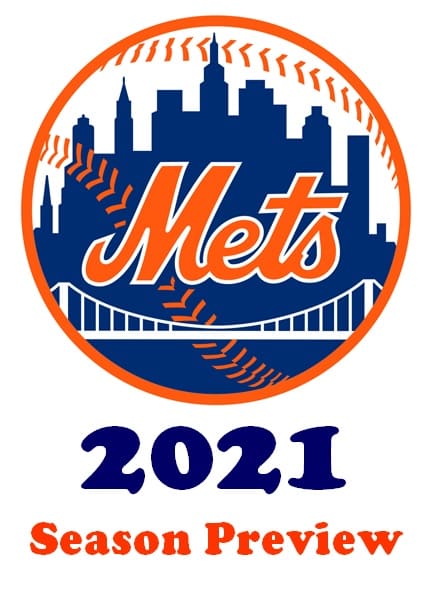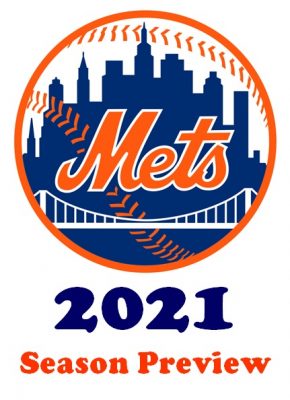 1. Francisco Alvarez, C
Francisco Alvarez is among the best catching prospects in MLB, and he hasn't played in full-season baseball yet. That's how big an impression he made in his debut season in 2019, and at the Alternate training site in 2020.
Francisco Alvarez is an above-average defensive catcher with an above-average arm. There's no doubt he's going to stick at the position moving forward.
Offensively, Alvarez has plus power and an above-average hit tool. There's little he can't do with the bat in his hand. Even at a young age, Alvarez has shown a strong approach at the plate that has limited strikeouts and improved walks. His bat speed has also shown that he shouldn't have issues with velocity at the next level.
Like most young players Alvarez still needs to work on pitch recognition and will need to adjust to better breaking balls. He also needs to improve his pitch framing and ability to handle a pitching staff. All stuff that comes with more experience at the position.
Look for Alvarez to fly up prospect rankings by mid-season. By 2022 it wouldn't be a surprise if he was a top-30 prospect in the game.
2. Ronny Mauricio, SS
Ronny Mauricio may be young, only 20 years old in April, but he already has a ton of experience. Mauricio played in A ball in 2019 at just 18 years old. He was set to play in A+ in 2020 before COVID shut down the minor league season.
He's on the same fast track that Amed Rosario was once on. Given Rosario's struggles at the MLB level, it's easy to forget, but he was once the number two prospect in all of baseball.
Mauricio has the same kind of talent. He's big for a shortstop, standing at six foot three, but weighing only 166 pounds. He has plenty of room for his body to fill out, which is why most project plus power from Mauricio in the future even though he's shown little game power to this point.
Mauricio has shown strong contact ability but has struggled with pitch recognition and strikeouts. He'll likely never hit or a high average or walk a ton, but Mauricio could hit enough that his power can carry his offensive profile.
Defensively, Mauricio will stick at shortstop. Even as his body fills out he's not expected to have to move to third base due to his strong athletic profile.
Mauricio is all tools and little production right now, look for that to change with an extra year of development under his belt.
3. Matt Allan, RHP
The top pitching prospect in the Mets' system is easily Matt Allan. The former third-round pick has been nothing short of excellent during his time with the team.
He dominated short-season ball in 2019, including pitching in the low A World Series. Then he showed an improved changeup and fastball break at the alternate site in 2020.
There are some who believe that the majority of his three-pitch mix is already MLB ready. He just needs his brain and body to catch up to his raw stuff. This from a kid who hasn't played in full-season baseball yet.
Matt Allan has the potential to be the ace of a staff, one of the best pitchers in MLB. It's all a matter of getting him to pitch up to his raw talent.
He'll get the chance to do just that in 2021.
4. Brett Baty, 3B
Brett Baty has a lot of talent, and a lot to prove in the upcoming season. Baty clearly has a gift offensively. He's shown plus plus power, and the ability to draw a walk. That alone makes him an elite offensive prospect.
The question will be about how much contact he makes. Baty strikes out a ton, and his contact ability leaves a lot to be desired.
Baty's also never been a strong defender at third base. He's worked hard at the position and he's fringe-average there, but questions remain if he'll eventually have to move over to first base or DH.
Baty's profile all comes down to how much contact he can make. If he can get that average up to .250 the power and OBP will come making him an elite offensive player. If he doesn't reign in the strikeout and continues to show fringe-average contact ability then it's hard to see how his power will be able to carry him.
5. Pete Crow-Armstrong, CF
The Mets' first-round pick in 2020, Pete Crow-Armstrong gets his first look at professional baseball in 2021. He'll likely begin at the team facility with the hope of making it to A ball at some point this season.
Crow-Armstrong is best known for his defensive ability. He's an elite defender in center fielder with gold gloves likely in his future.
His speed is both great on the base paths and on the field, which will likely lead to strong stolen base numbers.
Offensively, Crow-Armstrong needs to prove he can hit. The raw power is above-average, but the game power is below average. His hit tool flashes plus, but he strikes out so much that he's average to above-average.
Some mechanical changes will help him become a more consistent hitter, but it'll ultimately be up to his approach at the plate. Crow-Armstrong is the prototypical leadoff hitter if he can get on base enough.
He'll need to make more contact, cut down on the strikeouts, and walk more. It's a lot to ask, but he's got a lot of time to figure it out.
6. J.T. Ginn, RHP
The Mets second-round pick in 2020, J.T. Ginn, was only available due to an injury. Ginn had Tommy John surgery in 2020, and will likely return at some point this season.
Before tearing his UCL, Ginn was dominating the SEC for Mississippi State. He was expected to be a top-10 pick before the injury shut him down before the 2020 season kicked off.
Ginn has the raw stuff to be a front line starter, with three plus pitches. He has command of all three of them. That is, he did before the Tommy John surgery.
Ginn will need to prove his stuff and command weren't affected by the surgery before he starts flying up rankings. If he returns to his pre-injury self, expect Ginn to be among the best pitching prospects in MLB. If he doesn't then his future depends on how damaged he is.
7. Khalil Lee, CF
The newest addition to the Mets' farm system is Khalil Lee. The former Royals prospect came over to the Mets as part of a three-team deal that sent Andrew Benintendi to the Royals.
Lee is close to the majors, and will likely start 2021 in AAA. He's a toolsy outfielder who could be a future starter or at worst a defensive-oriented fourth outfielder.
Lee is a plus defender in center field and one of the minor league's premier base stealers. In 2019, Lee stole 53 bases in AA.
Offensively, Lee has questions.He strikeout a ton, though he makes up for it with a very high walk rate. Lee has above-average raw power but has displayed below-average game power.
His best comparison is probably someone close to Brandon Nimmo. A low average, high OBP, with occasional power hitter. Lee is better than Nimmo on the bases and in the field, though he's not quite the hitter Nimmo is.
Lee reportedly reworked his swing mechanics last offseason and showed off strong skills at the Royals alternate training site. If he can put everything together offensively and start hitting for more power, Lee becomes a potential future All-Star. If he doesn't at least he has some MLB caliber tools.
8. Robert Dominguez, RHP
A 2019 IFA, Dominguez was one of the steals of his class. An older IFA, Dominguez signed at 18 years old. He jumped onto MLB team's radars when his fastball suddenly jumped from low 90s to sitting 97 just before the signing period in 2019. The Mets signed Dominguez for just $50,000.
He hasn't had the chance to pitch to professional competition yet, but he'll be 19 years old all season. He still has plenty of time to grow.
Aside from his electric fastball, Dominguez has an above-average curveball. He also throws a changeup, but the pitch is well below average. Dominguez has also shown some struggles with command.
The Mets will likely try Dominguez as a starter given his raw stuff, but his future may be in the bullpen. Given how strong his fastball and curveball combo is, Dominguez could end up a closer in the future.
9. Mark Vientos, 3B
Mark Vientos is the prototypical power-hitting third baseman. There's little else to his game though. Vientos has plus power, though it manifests itself as average to above-average in games due to a poor hit tool.
Vientos strikes out a ton and has particularly struggled against breaking balls. He improved some in 2019 after struggling mightily against higher-level competition in 2018.
Vientos reportedly made adjustments and was hitting breaking balls with more regularity at the alternate training site in 2020. If true, Vientos becomes a much better prospect.
If he can show even an average hit tool, then his power should be able to carry him. However, there's little reason to believe until Vientos shows it in-game. There's just been little progress made in getting him to lay off breaking balls and to take walks.
If he shows he can in 2021, Vientos becomes a real challenge to Brett Baty for the best third base prospect in the system, especially since Vientos is an average defender. If he can't, Vientos will likely drop off this list altogether in 2022.
10. Thomas Szapucki, LHP
Thomas Szapucki was once a quick-rising prospect in the Mets system. He was among the next wave of elite pitching prospects the Mets were going to produce. Then he had Tommy John surgery and lost nearly two full seasons of development.
He returned in 2019 and flew through the system. He reached AA before the season came to an end. He'll likely start there in 2021. The good news is that Szapucki is another year removed from Tommy John. The bad news is he's now a soon to be 25-year-old pitching prospect who hasn't reached AAA.
At his best, Szapucki has a plus fastball and curveball. His changeup is fringe-average and is usually just used sparingly. Szapucki has had issues with command.
He has starter stuff, and the Mets are going to try and continue to develop him as a starter. However, don't be surprised if Szapucki ends up in the bullpen.
His fastball and curveball would play up and his command issues would matter less. Szapucki has also had issues stretching out, and rarely throws six innings, limiting him to an inning or two out of the bullpen could get the best out of him.