The New York Mets return much of their coaching staff from 2020. Will another year of experience be enough for the staff led by Luis Rojas?
Our 2021 preview series for the New York Mets continues today. We've discussed the entire roster thus far, so the next step is to take a look at the coaching staff.
The New York Mets coaching staff is back for 2020 with a few changes. Luis Rojas got to pick his bench coach this season, something he couldn't do in 2020 due to the Carlos Beltrán fiasco. The Mets also welcome in a new first base coach.
Aside from that, the Mets bring everyone back. It makes for a unique coaching staff with a mix of voices. Some old, some young, some analytically minded, and some old school.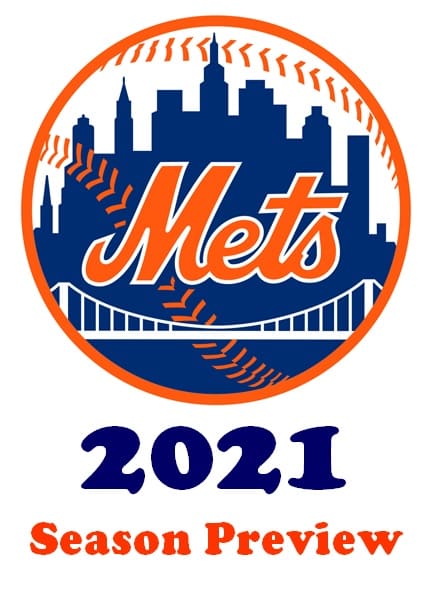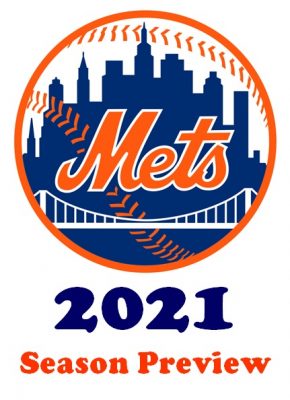 Manager – Luis Rojas
Luis Rojas returns for his second year as the New York Mets manager. He's and Mets' fans are both hoping that it goes better than his first.
Rojas was thrust into the role in 2020 after a scandal with previously hired manager Carlos Beltrán forced him to step down. The Mets weren't overly concerned as they believed that Rojas was a manager in the making anyway.
Rojas has been praised for his communication skills, his blending of analytical and old school ideas, and his knowledge of the game.
Rojas' biggest struggle in his first year as a manager was managing the bullpen. He tended to overwork some relievers and not use others at all.
Some of that had to do with the lack of quality options, while others had to do with Rojas adhering to a strict system of roles. We'll see if Rojas can improve his bullpen usage in 2021.
Bench Coach – Dave Jauss
Dave Jauss returns to the Mets for his second stint with the team, he had previously been the bench coach in 2010.
Jauss comes with more coaching experience than anyone else on the staff. He got his first major league coaching job in 1997. He's been coaching since, almost all in the majors, at least through 2019. Jauss wasn't with a team in 2020.
He'll help Rojas run the team, offering his experience as a coach to the young manager.
Hitting Coach – Chili Davis
Another returning member, Chili Davis has been with the Mets since 2019. Davis performed the hitting coach role remotely in 2020 but will be back with the team in 2021.
Whatever he was teaching from home worked. In 2020, the Mets were second in MLB in wRC+. In fact, since Davis took as hitting coach in 2019, the Mets have been fifth in MLB in wRC+. That's the best offensive output over two seasons from the Mets since 1989-1990 when the Mets were tied for fourth-best in MLB.
Pitching Coach – Jeremy Hefner
Jeremy Hefner also returns for the 2021 season. The former Mets starting pitcher has become one of the most innovative analytical minds in coaching.
He's taken his understanding of analytics and figured out not only how to communicate that knowledge, but to turn it into a gameplan for improvement.
Hefner's approach didn't get time to take hold in 2020, as 60 games are hardly enough time to measure effectiveness. However, Edwin Diaz did see major improvement, as did Jeurys Familia. David Peterson also had a strong rookie season.
2021 will be the real test for Hefner as a full season will allow for a full analytical measurement of this pitching staff.
First Base Coach – Tony Tarasco
Tony Tarasco is the second newcomer to the Mets staff. The former Mets' outfielder joins the staff after a long hiatus from coaching. He had previously been the Washington Nationals first base coach from 2013-2015. He had been out of coaching since.
Luis Rojas and the Mets brought him out of retirement to join the 2021 staff. Tarasco will be in charge of helping improve base running, and also coaching the outfield.
Third Base Coach – Gary DiSarcina
Gary DiSarcina returns for his fourth year with the Mets, and third as third-base coach. DiSarcina has a wealth of experience holding different roles around the game, and at one point was a managerial candidate himself.
DiSarcina's job is going to be to help the Mets base running improve, a massive task. The team's base running has been a major issue that's only gotten worse since he took over as third-base coach.
DiSarcina is also in charge of infield defense. Another disaster during his tenure, as Amed Rosario failed to improve. However, J.D. Davis showed major strides at third base last year and Andres Gimenez was phenomenal defensively.
Major League Field Coordinator/Catching Coach – Brian Schneider
Brian Schneider returns for 2021 but in a new role. The former Mets' catcher was hired as the team's quality control coach and catching coordinator in 2020. He keeps the catching coach part of his job in 2021 but replaces quality control with major league field coordinator.
This is all to say the Mets have high hopes for Schneider. Positions like quality control coach and major league field coordinator are considered breeding grounds for a future manager. Managers like Luis Rojas and Rocco Baldelli held positions like that before getting their shot.
As part of the Mets staff in 2021, Schneider will oversee player training, be the front office's middle man for analytics, and coach the catchers.