The New York Mets have some serious questions in the bullpen even after making a few moves to improve it this offseason.
Our 2021 preview series for the New York Mets continues today. The final part of the roster to discuss is the bullpen.
The New York Mets bullpen has been a huge issue for years. The last time the team had a bullpen ERA in the top half of the league was 2016.
The Mets made a few additions this offseason in hopes of improving the bullpen. Will that be enough? Only time will tell.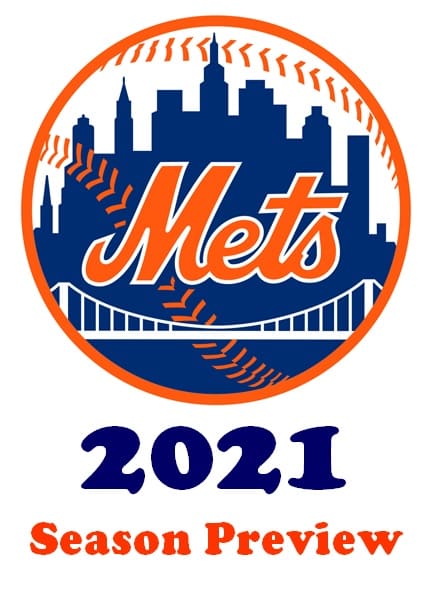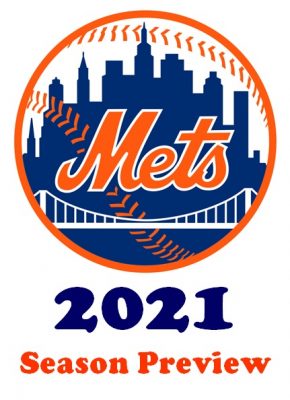 Edwin Díaz
The Edwin Díaz experience has been a rollercoaster. He was elite for the first two months with the Mets in 2019 before collapsing and having the worst season of his career. Then he came back and dominated in 2020.
So, what Díaz are the Mets getting in 2021? That's the most important question the Mets can ask. If they get the 2018 and 2020 version of Díaz then they're getting one of the best relievers in all of baseball. If they're getting the 2019 version then their bullpen is in deep trouble.
Jeurys Familia
He doesn't seem like it anymore, but Jeurys Familia is one of the most decorated closers in Mets history. He's one of the best relievers the team has ever had. Familia hasn't been that guy the last two years.
Familia's been worth negative fWAR in both years. His advanced metrics are worrying, to say the least. It shouldn't come as a surprise that the Mets reportedly tried to trade him this offseason.
Still, it's hard to ignore Familia's raw stuff and the fact that he was a strong closer in 2018. If he can put it all back together he'd be a major piece for the Mets in 2021. If he can't, then he becomes an expensive bench warmer.
Dellin Betances
Like Familia, Dellin Betances used to be an elite reliever. That hasn't been the case for a few years. Injuries have robbed Betances of what used to be elite stuff. Maybe another year away from the injury will get him back to that place, but Betances was horrific in 2020.
His fastball had dropped four MPH since his last healthy season, 2018. Betances can't survive throwing with subpar stuff. He dominated with his pure velocity and break. Without that he's not an MLB caliber pitcher.
Don't expect much from Betances in 2021, but if he comes out firing bullets he could be a nice surprise.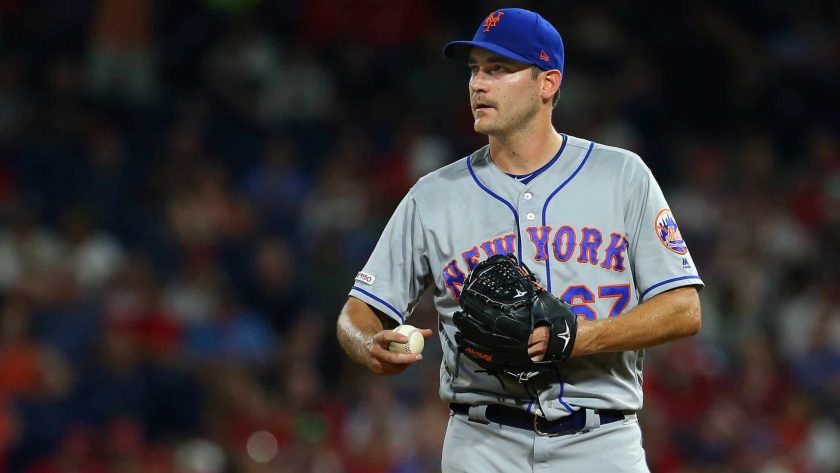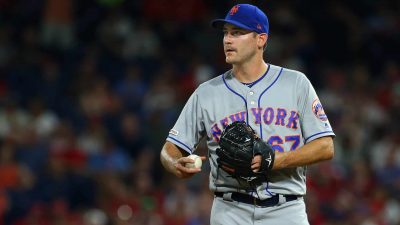 Seth Lugo
Seth Lugo is the Mets anchor. One of the best swingmen in all of MLB, Lugo returns to the bullpen in 2021. He can eat innings by throwing two or even three at a time. He can shut down the best part of lineups. Lugo can even act as an opener or closer if needed. There isn't a single thing Lugo can't do out of the bullpen.
That versatility and success are why Lugo is so valuable as a reliever to the Mets. They can use him in any number of ways to benefit the team game in and game out. He's the ultimate chess piece.
Lugo is going to miss the beginning of the season due to surgery to remove a bone spur in his elbow. However, he should still return sometime in April or early May. The sooner the better for the MEts, as Lugo is without a doubt their best reliever.
Trevor May
Trevor May is one of the new faces in the Mets bullpen. He comes over from the Minnesota Twins, where he has a past relationship with Jeremy Hefner.
May isn't a household name, but he's been a strong middle reliever and set up man of the last few years. From 2018-2020 May has a 3.19 ERA, 3.56 FIP, 12.2 K/9, and 3.0 BB/9.
He'll add stability to the Mets bullpen. Always a solid option and a versatile piece. May is a solid addition who Mets fans should get used to seeing, as he'll be seeing the field quite a bit in 2021.
Sam McWilliams
Another new face, Sam McWilliams was one of the early surprises this offseason. He signed a major league deal as a free agent despite never playing a major league game in his career.
McWilliams put on a show at the Tampa Bay Rays spring training in 2020. His velocity ticked way up and his breaking ball had more break than ever. That caught the Mets' attention.
For now, he slots into the bullpen. It's possible he loses a spring training battle to the likes of Robert Gsellman or Drew Smith and doesn't end up filling this spot, but for now, he's slotting in as an intriguing wildcard.
Miguel Castro
Miguel Castro has never really been good. His raw stuff is great, he throws with a ton of velocity and his breaking ball has a ton of break. However, that's never been enough.
Castro has pitched parts of six seasons in the majors and has had negative fWAR in four of them. 2020 was the best season of Castro's career, but it still wasn't very good as he pitched to a 4.01 ERA, 3.92 FIP, 13.9 K/9, and 4.7 BB/9.
The potential is there for Castro, but the walks and home runs are a huge issue. It's hard to see him cleaning those up anytime soon.
As a middle reliever who pitches mostly in mop-up duty, Castro works. As a vital cog in the Mets bullpen, Castro is a real worry.
Aaron Loup
Aaron Loup is the only lefty in the Mets bullpen for 2021 as things stand. Loup has been up and down in his career, as have most relievers. He's at his best against left-handers, but he has the ability to get both lefties and righties out.
He spent 2020 with the Rays pitching to a 2.52 ERA, 3.82 FIP, 7.9 K/9, and 1.4 BB/9.
Loup isn't going to be closing games, nor is he going to be facing the middle of an opposing team's order. Loup does make sense as a lefty middle reliever. Just don't expect much more.