Even with some solid additions, the New York Yankees' starting rotation is a big question mark behind Gerrit Cole.
Our Yankees 2021 preview series now moves to the heart of the diamond – the mound. Unfortunately, the New York Yankees' starting rotation heading into 2021 doesn't look like what fans have grown accustomed to in recent years.
The J.A. Happ experiment is over after the veteran southpaw produced mixed results in the Bronx. James Paxton had flashes of brilliance, at least when he was healthy. Former ace-in-the-making Luis Severino is recovering from Tommy John surgery and has thrown 12 innings since 2019.
Not to mention, the popular Masahiro Tanaka was not brought back and will spend 2021 pitching in his native Japan.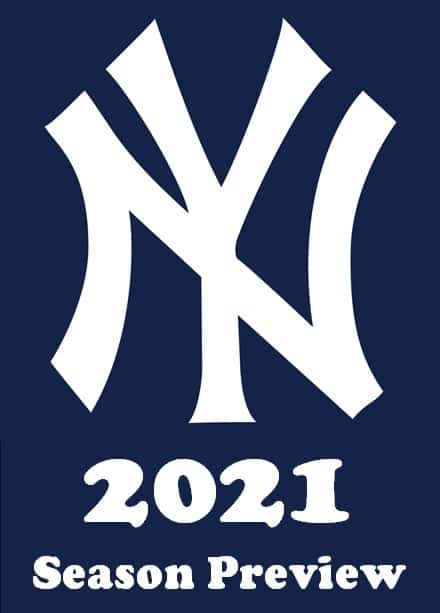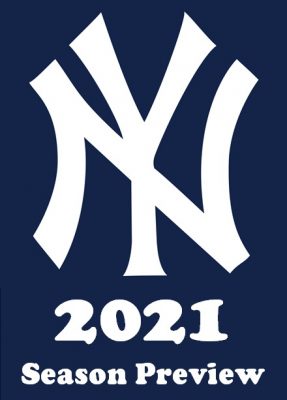 The Yankees' pitching staff was already in a rough position behind Gerrit Cole last year, so what happens now? Well, general manager Brian Cashman seems to think Corey Kluber and Jameson Taillon are good risk/reward options. Jordan Montgomery and whoever competes for the No. 5 spot, however, are still largely unproven.
Pitching is the Yankees' biggest question headed into the new season. Let's go through the staff and see how everyone can make the most now that baseball is, for the most part, back to normal.
Gerrit Cole: Embrace the throne
The good news for the Yankees is Gerrit Cole arrived in New York last year and it was as though he'd always been here. Out with CC Sabathia. In with Gerrit Cole, the new leader of the New York Yankees' pitching staff.
Thankfully, Cole has already embraced this role. The lifelong Yankee fan showed up prepared to sit on what truly is MLB's Iron Throne. Even after a rough stretch tipping his pitches, he went 7-3 with a 2.84 ERA in 12 starts. Cole then posted a 2.98 ERA in three playoff starts.
As for 2021, Cole's job is simple: make the rest of the rotation work as hard as he does. I even wrote about this very goal earlier this year. He goes right to studying the charts when he's lifted from a game. Why shouldn't the rest of his fellow pitchers?
Being a team leader means holding everyone to a high standard. The Yankees played well below standard in 2020, especially in the pitching department. This writer looks forward to Cole taking another step forward in his leadership in 2021.
Corey Kluber & Jameson Taillon: Rebuild & Return
Kluber and Taillon both come to the New York Yankees with the same goal: to return from injuries to have successful seasons. Kluber pitched just one inning for the Texas Rangers last year before a shoulder strain shut him down for the season. Taillon, meanwhile, is coming back from his second Tommy John surgery.
Each comes with a certain amount of risk, especially since they figure to be Nos. 2 and 3 behind Cole in the rotation. However, signs point to both men succeeding in the Big Apple.
Kluber knows pitching coach Matt Blake from their time together with the Cleveland Indians and has also worked with trainer Eric Cressey for several offseasons. Taillon and Cole were teammates on the Pittsburgh Pirates for years and are close friends off the field. As he informed reporters during his virtual press conference, he changed his pitching motion this offseason to avoid further injuries.
Neither Corey Kluber nor Jameson Taillon will put ace-like numbers up in 2021. But if they can lead by example and buy into Cole's leadership and the younger arms follow, then mission accomplished.
Jordan Montgomery & Co.: Listen up and trust your stuff
The back end of the New York Yankees' rotation is where things get interesting.
Lefty Jordan Montgomery is 28 and went 2-3 with a 5.11 ERA in 10 starts last year. Those numbers aren't pretty, but Montgomery was visibly moving in the right direction two years post-Tommy John surgery. His FIP was a decent 3.87 and he really just needs to stay the course on his end, plus take any cues from Cole.
The fifth starter picture, meanwhile, is unclear. Bryan Hoch of MLB.com surmises youngster Deivi Garcia is the favorite, albeit with some competition. Michael King and Clarke Schmidt could give him a run for his money, and let's not forget Domingo German is back from suspension. Luis Severino is also back from Tommy John in June or July.
All the players competing for that final spot while Severino recovers are younger and still learning how to pitch. Blake, Cole, and manager Aaron Boone will be watching them with keen eyes. If one or more of them can just trust their stuff and be open to advice from all three of them, they'll be set up for success in 2021.
Final thoughts
Even as the odds-on favorites to win the American League East, pitching remains the biggest question mark for the New York Yankees. There's a lot of collective upside behind Gerrit Cole, but also lots of room for things to go wrong.
In the event that the pitching staff doesn't perform up to snuff, it's not the end of the world. The number of arms competing for the No. 5 job alone shows how much depth the Yankees have at their disposal. If making a trade becomes the best route, this gives the Yankees even more options.
The starting pitching doesn't need to be perfect with the lineup as powerful as it is when healthy. But if Gerrit Cole can lead this staff's performance beyond expectations, the odds of #28 becoming a reality improve.