The Jameson Taillon trade is just the latest example of how Gerrit Cole is becoming a strong, positive leader for the New York Yankees.
Gerrit Cole can be described in several ways.
Son. Husband. Father. Ace pitcher. Student of baseball. And, as his new New York Yankees teammate Jameson Taillon said during a virtual press conference Monday, chef and wine connoisseur.
Bryan Hoch of MLB.com reported all of this during Taillon's presser. But what caught our attention was something else Taillon said about his friendship with Cole.
Jameson Taillon's review of being Gerrit Cole's spring training roommate: five-star meals every night, perfect wine pairings, lots of pitching talk.

— Bryan Hoch (@BryanHoch) January 25, 2021
Those final four words carry a lot of weight: "lots of pitching talk."
It's no secret Cole is devoted to his craft. He's all about analytics. On more than a few YES Network broadcasts, former Yankee David Cone has remarked on Cole as someone who, in his words, is "obsessed with pitching."
Now, look at how the rest of the New York Yankees' rotation is shaping up behind Cole. Taillon just joined the party, but so did veteran and two-time Cy Young winner Corey Kluber. We all know Jordan Montgomery and Deivi Garcia's upside.
CC Sabathia, the Yankees' longtime elder statesman, had to pass the torch to someone when he retired two years ago.
Cole has since assumed the rule of the pitching staff's roost. But he's not just the new face at the head of the table. He's also changing the entire staff's culture.
Pitching focused
Cole's obsession with pitching is already having a positive effect on the rotation. In fact, we can look at the Yankees' trading for Jameson Taillon as a prime example.
First, watch any interview with Cole. Listen to him talk about pitching. In fact, this conversation with Cone and YES Network analyst Jack Curry is a prime example.
Beneath the laid back, West Coast tone is a genius just bursting with knowledge. Gerrit Cole is sitting on so much knowledge and information, so imagine the passion in the conversations he and Taillon have.
It's also worth noting the two were teammates before Taillon came to New York. Both were drafted by the Pittsburgh Pirates within a year of each other. In fact, Joel Sherman of The New York Post described the two as becoming "fast friends."
Now, per Curry, consider how Taillon referred to himself as a "pitching nerd" during his press conference today.
Gerrit Cole didn't just lobby for the Yankees to trade for Jameson Taillon so he could have an old friend on the team. He wanted him aboard so he could remold the pitching staff in his and pitching coach Matt Blake's vision.
Changing the culture
Think of the various New York Yankees teams over the last ten or so years. Mariano Rivera's senority kept him at the top of the hill, and he and Andy Pettitte eventually passed that torch to Sabathia.
Yet, Sabathia's time leading the pitching staff wasn't without obstacles. On top of his own arm aging, it took the Yankees some time to figure out their young core of Luis Severino and Masahiro Tanaka. Furthermore, former pitching coach Larry Rothschild never fully embraced analytics.
But times are different now. Cole is the ace of the staff and, with Blake's help, can make sure analytics are utilized properly. Taillon can be his ally in this. So can Kluber, who Blake knows from their time together in Cleveland. These three are pitchers who know not just how to throw, but how to actually pitch. Think of how Montgomery, Garcia, and even Clarke Schmidt can thrive and improve in this environment.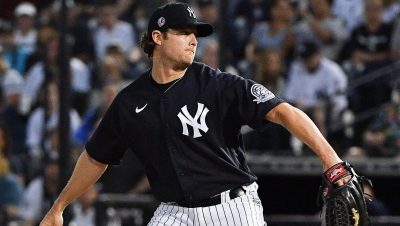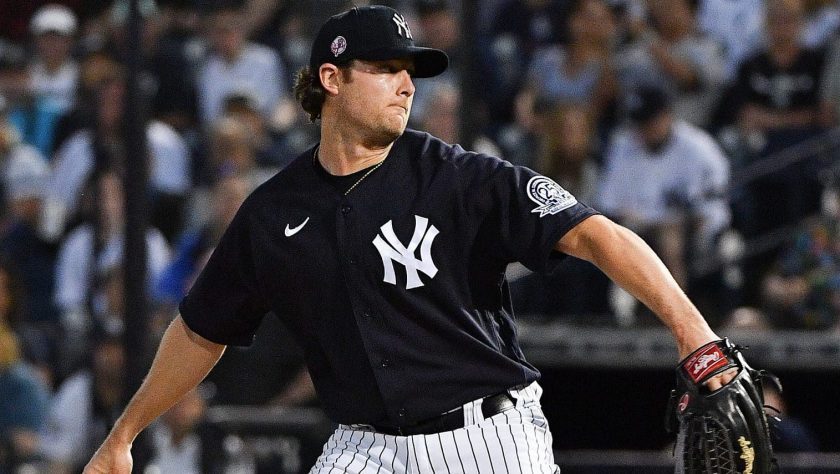 Final thoughts
And even though Gerrit Cole is, like his friend Jameson Taillon, a "pitching nerd," that doesn't mean the New York Yankees will be boring. It won't be spending a Saturday at Martin Prince's house for a day of conjugating Latin verbs, nor will it recapture the sort of frathouse culture of which Sabathia was once a part.
Instead, Cole's leadership of the Yankees' pitching staff will be the perfect balance of the two. Everyone will know how to have fun, when to get serious, and when to blend the two together.
Cole is hyperfocused and goes right to studying pitching graphs after being lifted from a start. He'll expect nothing less of his teammates. Yet on the other side of the coin, as Taillon stated earlier, is the man who'll cook a great meal and serve even greater wine.
This is what leadership is, the firm yet gentle hand that guides. Gerrit Cole can be the epitome of this as he leads the Yankees' pitchers, and all he needs is for his teammates to buy-in. Having a friend in Taillon aboard makes that an easier task.
And if Cole's approach leads to more and more wins, then the New York Yankees could be primed for big things in 2021.