The New York Mets are going from one of the worst to one of the best rotations in just one season. Health and some additions play a major role.
Our 2021 preview series for the New York Mets continues today. How do you feel about the Mets' starting rotation?
In 2019 the New York Mets had one of the worst rotations in MLB. Even with Jacob deGrom playing at his usual level, and a strong rookie campaign from David Peterson, the Mets were awful. Their team ERA of 5.37 was 26th in MLB.
That's not going to be the case in 2021. The Mets return deGrom and Peterson, while also getting healthy. Marcus Stroman who missed the beginning of the 2020 season with a torn calf muscle, before opting out, returns on the qualifying offer. The Mets will also get Noah Syndergaard back at some point this season after missing all of 2020 due to Tommy John surgery.
There's also a couple of new faces who are going to make the Mets one of the most dangerous teams in MLB.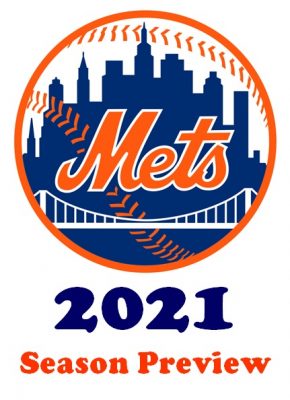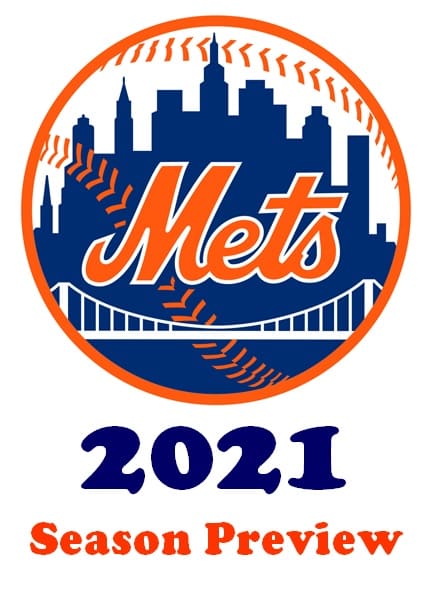 Jacob deGrom
Jacob deGrom is the best pitcher in MLB. There's not much else to say. Over the last three years, deGrom has won two Cy Young awards, leads all MLB in ERA with an absurd 2.10, leads all MLB in FIP with an even more absurd 2.31, and leads all of baseball with 18.7 fWAR.
Nobody even comes close to being as good as deGrom has been the last few years, and he's only getting better. He's throwing harder than ever and set a career-best K/9 in 2020.
Having the best pitcher in MLB at the front of your rotation will always be a blessing.
Carlos Carrasco
Carlos Carrasco's addition has seemingly been overlooked by many fans. It's understandable, he did come along with Francisco Lindor in a blockbuster trade. It was hard for many fans to not see him as anything other than the other guy who came in the Lindor trade. He's so much more than that though.
In 2017 and 2018 Carrasco was worth a combined 10.6 fWAR, which was seventh-best in MLB. He missed most of 2019 due to a Leukemia diagnosis but was back strong in 2020. He pitched to a 2.91 ERA, 3.59 FIP, 10.9 K/9, and 3.6 BB/9. His 1.5 fWAR in 12 starts was pace for 3.8 fWAR over 30 starts. That was just his first taste back.
Another year removed from Leukemia and Carrasco should only get better. Will he return to being one of the 10 best pitchers in baseball? Probably not, but that doesn't mean he won't be among the best number two starters in the game.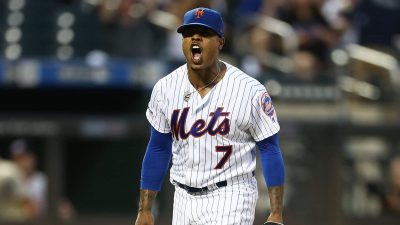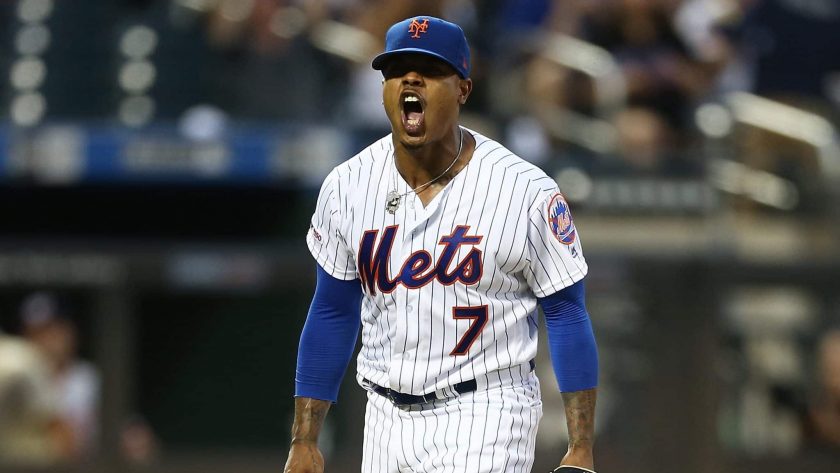 Marcus Stroman
Marcus Stroman returning for the 2021 season is huge for the Mets. Stroman has been an ace on a playoff team before, having him as the team's third-best starter shows how absurdly deep the Mets rotation is.
Stroman didn't pitch in the 2020 season but had a strong 2019 season. Even better, his groundball heavy style should only improve this year. With Jeff McNeil back at his natural position and Lindor at shortstop, the Mets have their best defensive middle infield in years.
Look for a big year from Stroman.
David Peterson
David Peterson was the survivor of Brodie Van Wagenen's prospect purge. The last remaining high-level pitching prospect in the Mets system. His poor ERA in the minor leagues may undoubtedly playing a role.
Still, his advanced analytics showed he was a strong pitcher in the minors. He was just getting bad BABIP luck. Whether it was poor defense, poor fields, or just bad luck, Peterson was pitching better than his ERA.
He proved that in 2020 when he made a strong impression in his rookie season. He pitched to a 3.44 ERA, 4.52 FIP, 7.3 K/9, and 4.4 BB/9.
Obviously, Peterson pitched worse than his ERA. This time his BABIP luck was absurdly good. Opponents had just a .233 BABIP, which is unsustainable. However, a strong rookie season likely gave Peterson some confidence going into his second season.
Peterson is more likely to regress than improve in 2021, but young players are hard to peg. Peterson could be the next great pitcher from the Mets farm system, or he could be the next Steven Matz. It'll be something to keep an eye on for sure.
Joey Lucchesi
Another new addition, Joey Lucchesi is currently slated to be the Mets' fifth starter to being the 2021 season. Lucchesi is a standard back of the rotation pitcher.
He barely played in 2020 as the Padres wanted to see more from their younger guys, but he was a rotation staple in 2018 and 2019. In 2019, he pitched to a 4.18 ERA, 4.17 FIP, 8.7 K/9, and 3.1 BB/9. Nothing flashy, but certainly solid numbers for a fourth or fifth starter.
Lucchesi's job would more or less be to pitch until the Mets got Noah Syndergaard back from injury, and then be the primary depth option. At least, that's the likely plan.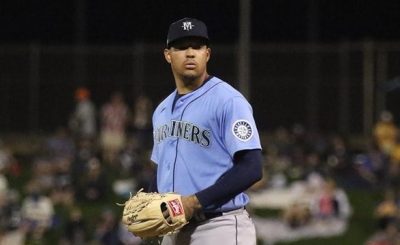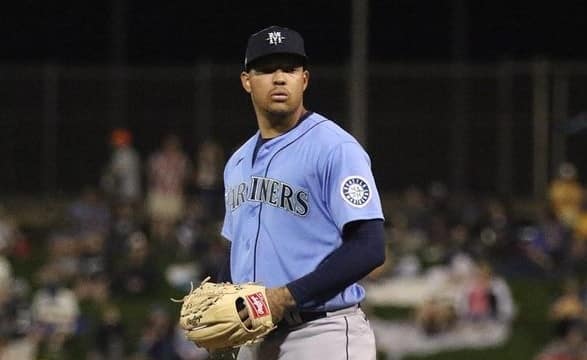 Taijuan Walker
The Mets reportedly signed Walker on Friday, adding another veteran arm to an already-strong rotation.
During the pandemic-shortened 2020 season, Walker posted a 4-3 record with a 2.70 ERA (4.56 FIP) between the Seattle Mariners and Toronto Blue Jays. He was outstanding after the trade to Toronto; in 26.1 innings pitched he had a strong 1.37 ERA.
Originally a first round pick by Seattle in 2010, Walker has a 35-34 record with a 3.84 ERA and 528 strikeouts in 581.2 innings over 108 appearances. The 28-year-old right-hander agreed to a two-year deal with a club option so he could be a solid depth starter for the team for the next few years.
Walker's signing, after losing the bidding war for Trevor Bauer, give the Mets an option to eat innings until Thor returns from injury and beyond.
Noah Syndergaard
Noah Syndergaard is set to return sometime this summer from Tommy John surgery. What he looks like when he returns is unknown, but when he's healthy there are few better than Thor.
Noah Syndergaard has never really lived up to the potential he showed in 2016. Still, there's no denying his ability. His 8.6 fWAR from 2018-2019 is 13th in MLB over those two years. Syndergaard missed seven starts in 2018 and those are still the numbers.
The hope is that Syndergaard will return fully healthy in 2021. If he does, the rest of MLB is screwed because the Mets will have two of the 10 best pitchers in the game.