The New York Mets will have one of the best offensive outfields in MLB, but it comes at a cost. The defense is among the worst in the league.
Our 2021 preview series for the New York Mets continues today. We completed our trip around the infield, so now let's turn our attention to the outfield situation at Citi Field.
The New York Mets continue what's become a trend for them, offense over defense in the outfield. A lot of that has to do with the lack of the DH in the NL in 2021, but it's still the truth.
The Mets have decided they are okay with having one of, if not the, worst defensive outfields in MLB. They can accept that because they'll likely have one of, if not the, best offensive outfields in MLB. And a couple free agent additions bring good defensive options to the mix.
Is the payoff worth it? Only time will tell.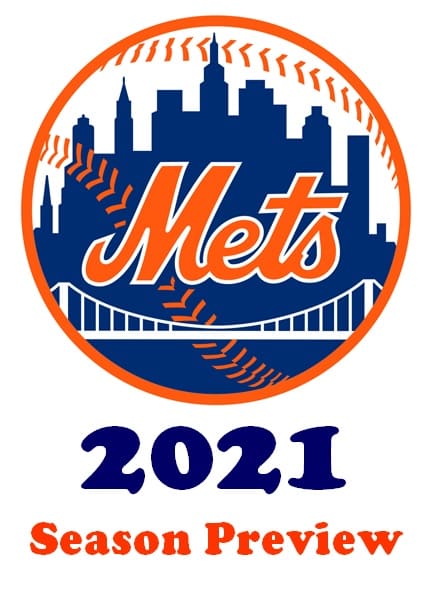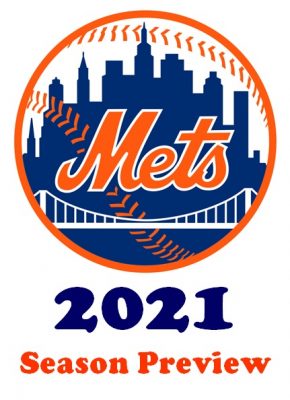 Dom Smith
Dom Smith is going to start in LF. I touched on his major offensive upside when going over first base, so we'll leave that alone and talk about his fit.
Smith is an awful defensive outfielder. He's a first baseman by trade for a reason. Before 2018, the last time Dom had played in the outfield was in high school. He still hasn't played even 35 games in the outfield in a single season in his professional career.
Asking him to take over as the everyday left fielder is a huge ask. This isn't the first time the Mets have tried something like this. Who can forget Lucas Duda out in LF, or what about Daniel Murphy?
Sometimes the bat is worth it, but it takes an elite bat. Smith was elite in 2020, if he can keep up that level of production he'll deserve his spot. If he can't though, he may end up doing more harm than good.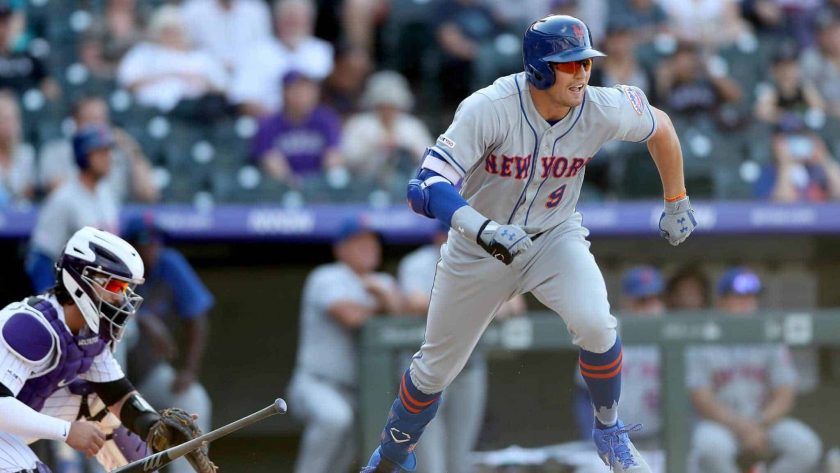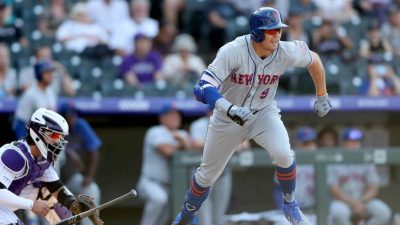 Brandon Nimmo
Brandon Nimmo is going back out to centerfield. It's his worst defensive position in the outfield, but the Mets need someone to play out there. Even with his subpar defense, Nimmo remains one of the best centerfielders in MLB. His offense is just that good.
Yes, this is a controversial topic among some, but batting average doesn't matter that much. Brandon Nimmo doesn't hit for a high average, and never will. He strikes out a ton and that's okay.
Nimmo has a .397 OBP and a .867 OPS over the last three seasons. 2020 may have been his best year yet, as he slashed .280/.404/.484. There are few centerfielders who hit like Nimmo.
That elite offensive production is why Nimmo will be in the lineup every day. Most of the time that'll mean playing centerfield, and sometimes it'll be left field.
Michael Conforto
Michael Conforto is one of the best right fielders in MLB and has been for years now. He's been subject to month-long slumps, usually following an injury he returned too quickly from. Outside of those slumps, Conforto is as good as any right fielder with the bat in his hand.
In 2020, he put everything together. He was a monster at the plate and had the Mets had a better record could have been a legitimate MVP candidate. He slashed .322/.412/.515. He was worth 2.3 rWAR in just 202 at-bats, that's pace for 5.2 rWAR over 546 at-bats, his average over the last two seasons.
That comes despite Conforto's awful defense in right field. Conforto's -5 OAA in 2020 was second-worst in MLB in right field. However, his seven OAA in 2019 was third-best in right field. So, will the real Conforto please stand up?
Conforto is an All-Star level right fielder no matter how it's sliced. Can Conforto maintain the offensive performance from 2020 and became an MVP caliber player?
Kevin Pillar
The Mets added Kevin Pillar to the mix earlier this week. Between 2015-17 Pillar was one of the better defensive outfielders in baseball, accumulating 7.6 dWAR per Baseball Reference in Toronto over those three years. He's still a plus defensive outfielder, which is nice.
Pillar has been a decent offensive outfielder at times as well. Last season he slashed .288/.336/.462 with six home runs in 54 games. His most productive offensive season was 2019 when he hit 21 home runs with 88 runs batted in between Toronto and San Francisco.
So what's the value of adding Pillar? He's a viable bat against left-handed pitching. Over his career he's slashed .286/.320/.464 against lefties. That, coupled with his above average defensive capabilities, make this a nice addition.
Albert Almora
Albert Almora came in as the Mets' typical fourth outfielder. He's here to play defense late in games and hit left-handed pitching. There's not much else he can do. Even asking that much is a stretch.
But when the Mets were able to add Pillar, Almora became a luxury; the Mets now have a surplus in the outfield.
In 2018, Almora was an elite defensive outfielder, but that hasn't been the case the last few years. In 2020, Almora was worth zero OAA. He may not be much of a defensive improvement over Nimmo.
If Almora is asked to play significant time for the Mets in 2021, they could probably weather the offensive hit. They wouldn't be able to weather the offensive hit and a lack of strong defensive from Almora though.
He's going to start the year as the team's fourth outfielder, but don't be surprised if Almora quickly goes the way of Keon Broxton.