New York Mets general manager Brodie Van Wagenen understood the starting pitcher marketplace well before anybody else.

When the New York Mets decided to hire Brodie Van Wagenen, we knew it was an "out of the box" decision. What some didn't fully realize is that it could provide the Mets with some advantages in the ever-changing marketplace.
All I heard from the so-called experts was how his experience as an agent could become an obstacle. And, as I have been saying since that day, not only is Brodie's background a marketplace advantage, but it can eliminate regular obstacles.
We saw that in the way the Jacob deGrom contract was handled.
Both parties readily understood they were receiving advantages. The Mets were getting the best pitcher in baseball while deGrom was getting his market value money years sooner than he would while waiting for free agency.
And yes, I said the best pitcher in baseball, as that tag is critical to use at this moment in New York baseball while Gerrit Cole makes his Big Apple entrance. As good as he is (and he is great), he's not even the best pitcher in New York right now, so let's all calm down.
Getting back to the marketplace, Brodie understood it very well and knew the time was right to get him signed long-term. He also knew Zack Wheeler would be entering free agency in a marketplace that was set to explode. Therefore, BVW reacted properly when he obtained Marcus Stroman as a Plan B, should he lose Wheeler during the hot stove season.
Most recently at the Winter Meetings, he signed two pitchers to one-year contracts—Michael Wacha and Rick Porcello—coming off rough years. The agent-turned-GM understood they would both would accept one-year deals with the goal of re-establishing their proper market values next year.
These deals give the Mets the flexibility of either returning Seth Lugo to the bullpen or trading an existing starter to obtain a bullpen piece, or, perhaps, a center fielder.
In addition, Brodie has also closed up the leaks I saw in this organization in past years, which is a huge positive. And he's done that by being an honest and direct executive with all the people he encounters both inside and outside the organization. I can tell you from personal experience, he answers my questions directly, and when he is not at liberty to answer a question, he is honest about that as well.
And that way of communicating is very valuable in enhancing any relationship, whether in relation to a player, an agent, a team executive or even a nobody reporter like myself. And in understanding the marketplace, he has improved the team.
I know all of the media experts want to dismiss a nearly double-digit increase in wins during his first year on the job, but I simply cannot.
Was every decision a rousing success? No. But every decision was clearly diagnosable and so many decisions, such as having Pete Alonso on the Opening Day roster, for instance, worked out exceedingly well and can be directly attributed to his outstanding decision-making skills.
His critics point to certain comments and poke fun. That, my friends, is an exercise in futility. I love his positivity and honestly. When a man forces those around him to examine their own lives in a far more positive way, special thoughts could begin to commence.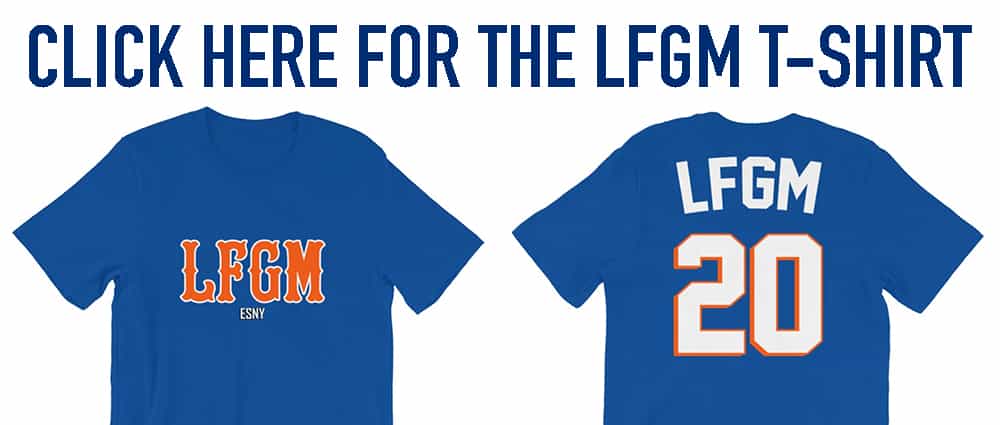 This team still has some holes to fill, but the offseason has a long way to go and history has proven that Brodie has some things up his sleeve. Last year, Wilson Ramos and Justin Wilson, as well as J.D. Davis, account for transactions that came out of nowhere yet produced absolute successes.
He understands the marketplace, and much like Frank Cashen did in the mid-'80s, properly values starting pitching depth, which we all saw made the true difference last October.
The revised Yoenis Cespedes contract will give Brodie more flexibility to tackle the needs in the bullpen, center field, or even let him rope in a solid defensive backup catcher. And his knowledge of how the marketplace evolves will be a key component in addressing all of those needs.
That is why, New York Mets fans, Brodie Van Wagenen is the ideal general manager for this team as they try to elevate from an 86-win team to a 90-plus win team that will become playoff-bound in 2020.