Everything about New York Mets general manager Brodie Van Wagenen can be questioned… other than his creativity. 

Here it is for the New York Mets. Business is completed at the Winter Meetings in San Diego and general manager Brodie Van Wagenen believes his team added depth to the pitching staff.
"I think we're probably the deepest starting rotation in baseball," the Mets young GM proclaimed.
The Yankees, Dodgers and Indians could argue such a statement. Then again, this is Brodie Van Wagenen, who boldly claimed last December that rival teams in the NL East would have to "come get us."
We all know the Mets were the chasers in 2019. We all know the bold and first Wagenen trade for Robinson Cano and Edwin Diaz was a bust.
And we have become accustomed to this GM, a former player agent with CAA, to be a good salesman. Though in this case, we are not talking about selling the best car.
We are talking here about putting the best product on the field for the Mets and pitching has been their strong point.
But by no means do the Mets have the deepest starting rotation in baseball. Perhaps Brodie meant more depth with the additions of Michael Wacha and Rick Porcello. Still, they'll need to prove the minor investment will add to that depth and have bounce-back years.
Van Wagenen is no longer a rookie GM. Again, as he did with Jed Lowrie and a $10 million contract, another former client, he delivers Wacha, a one-year, $3 million deal with $7 million in incentives.
Is the rotation improved with the loss of Zack Wheeler to the Phillies? Yes, from a creativity standpoint, as Seth Lugo and Robert Gsellman can remain in a Mets bullpen.
A bullpen that failed miserably under Brodie, a bullpen that needed to be revamped and the expected turnarounds from Jeurys Familia and Edwin Diaz also factor into the 2020 vision.
Flexibility does exist and the Mets, as Brodie said, have "Pitchers with high-end upside that we can personally put in our fifth spot to make our team better, and pitchers like Wacha belong in that category."
The argument is more legitimate by way of depth and the possibility of using six starters. Still, as the debate goes, throwing Jacob deGrom and Noah Syndergaard back-to-back is not bad. Steven Matz and Marcus Stroman, if consistent, combine as a more-than-respectable No. 3 and 4.
Look at the Winter Meetings activity as respectable depth while holding expectations in check.
Van Wagenen, yes, he may have put that foot in his mouth again. Then again, as a NL insider said to ESNY from San Diego, "Brodie is not done. He continually looks to make his team better and you can't deny that."
No, you can't deny how creativity is a part of his game. There could be more movement in the works with this Mets roster before pitchers and catchers report to Port St. Lucie in a few months.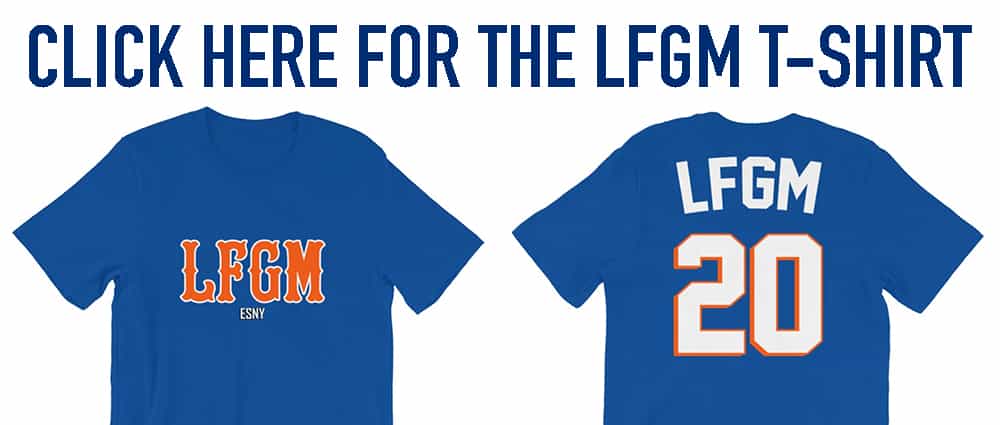 But the Mets are not to be considered favorites to win their divsion. The Phillies and the two-time division-winning Braves got better. And, of course, the World Series champion Nationals, without Anthony Rendon, re-signed Stephen Strasburg.
The Winter Meetings should not be considered a splash for the Mets. Neither should it be labeled an overall bust.
Brodie Van Wagenen is creative and there is still that need to improve if the Mets are going to play deep in October.
But there is hope for Mets fans. If not this year or next. Steve Cohen will take his finances to the table and the Mets will become the Angels of baseball and offer those contracts in excess of seven-years and $275 million.
So this is how it works. The Mets will be competitive, but they do not have the deepest starting rotation in baseball.
Instead, as Brodie said, "We have the ability to do 'wants' now (so) that many of our needs are filled."
Again, say what you want about the man; you simply cannot deny him his creativity.