New York Mets owner Steve Cohen will eventually (and drastically) alter the New York baseball complexion, moving in on the Yankees.

Familiarize yourself with Steve Cohen. The complexion of the New York Mets will change when he assumes full ownership within the next five years. Of course, all pending approval from Major League Baseball, the billionaire investor and hedge fund manager will have total control of the Mets.
But don't expect his 80 percent of shares with the ballclub to make an impact anytime soon. Mets fans will have to be patient; Fred and Jeff Wilpon are not going anywhere.
As much as this bombshell has been the story, more noted because it seemed the Wilpons would be in control for an eternity, general manager Brodie Van Wagenen will report Sunday to Fred and Jeff at the Winter Meetings in San Diego.
So what does this signify for the Mets?
"You can see a baseball war in New York because this means the Mets are going to have the resources to spend," an NL executive told ESNY.
And that is good news for Mets fans. They want ownership to spend. They want their team to compete with the New York Yankees and acquire the top-tier free agents on the market.
Assuming the other MLB owners provide consent, in a few years, or perhaps sooner, Mets fans will get their wish as their team will no longer be billed as the inexplicable small-market baseball team in the Big Apple.
Money does change everything and the Yankees and Mets are projected to engage in a serious bidding war for the best players. Mets fans deserve more than the World Series championship of 1986, and the NL pennants in 2000 and 2015 under the Wilpon's ownership.
But for 2020, with minimal influence from Cohen, there won't be a difference when it comes to spending.  The Mets are committed, as Brodie said, to put a winning team on the field.
In 2020, and with their current resources, it will be in the hands of Van Wagenen to flip the switch. And don't expect anything different via breaking the bank until the Wilpons lose their power.
Jeff will remain in that significant role of baseball operations. Fred will have an influence on the decisions and his role becomes less when it comes to the routine and daily activities of the team.
So when Mets fans flooded social media Wednesday, to nobody's surprise, they praised the announcement of the Wilpons losing power and a billionaire taking control.
If Jeff and Fred thought they were popular, well… the answer to that question was answered in a New York minute. Fans quickly welcomed the change in command. Nonetheless, this is a process and they should not be saying good riddance to ownership that has failed as bad as the Dolan-run Knicks fiasco at Madison Square Garden.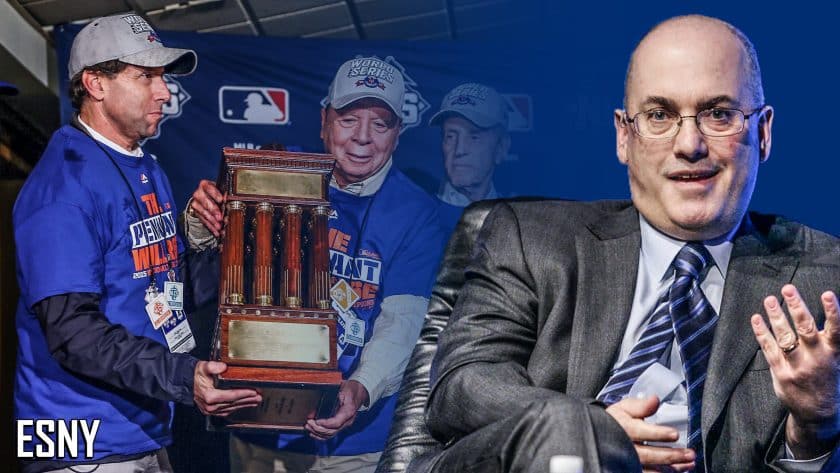 Again, this is a process. Fans need to understand the logistics involved. In the long run, it is assumed that Cohen will be the most lucrative owner in baseball and the Mets will finally be players in their quest to overcome the Yankees dollar power that's lasted for so many decades.
While Cohen's full influence isn't immediate, if you believe five years is the actual wait time for such a shift, flip your thought process. A prominent sports agent informed ESNY that Cohen could assume control within a single year.
"He's not sitting on the sidelines for five years," he said. They are just creating a way for the Wilpon's to gracefully exit the stage. Another hedge fund owner in sports means rules will be damned. They play for their own rules. So I suspect Cohen will spend a lot of money, break a lot of rules and everyone involved will come up with a variety of excuses as to why it's OK."
That seems to be something that comes out of the Yankees' playbook, The Steinbrenner family always spent their money and with minimal scrutiny.
Meaning, we can expect, and possibly sooner than expected, that competitive balance to change direction with two New York baseball organizations.
Yes, the game has changed. And so has the complexion for the Mets and days before the Winter Meetings.
Look ahead and for the Mets to be a team that retains Pete Alonso and some of that other young core when their free-agent periods arrive. By then, Steve Cohen will be in control.
There is optimism and it comes after a day the Mets lost Zack Wheeler in free agency to a five-year $110 million deal with the Phillies.
"For long-suffering Mets fans, they will finally have an owner with deep pockets," said another source in the industry."
Yes, this should be one wild ride.