Part three of Rich Coutinho's five-part New York Mets offseason needs series focuses on the necessity that is improving the defense.


When a baseball club builds around starting pitching, overall team defense needs to be a significant strength. This is a concept the New York Mets need to focus on this offseason.
Defense doesn't just mean fielding percentage. It's a multi-faceted process. It involves players' range, arm strength and, most importantly, baseball IQ that can prepare the team for any and every situation they may encounter on a given day.
Another huge part of it is developing a gameplan that doesn't rely heavily on defensive shifts. Instead, it should rely on communication between fielders, even within at-bats. That way they can tailor their defensive positioning to the hitter's track record coupled with the game situation.
I'm not a big fan of shifting, as I tend to rely on the range of my fielders without overthinking the process. From a Mets standpoint, the defense up the middle needs improvement, with the lone exception at shortstop.
Amed Rosario has improved his defense big time in the past 12 months, and it has become a real strength. His range and arm are both well above average and his right arm from the shallow outfield is a huge weapon in the relay throw situation.
Second base has been a bit of a revolving door, as Robinson Cano spent many weeks on the injured list. Jeff McNeil played the position well, but he's better at the hot corner.
If Cano's bat returns to its torrid past, you could live with the defense, but Jed Lowrie would be a big defensive improvement at second base, if healthy. At the very least, he should be a regular late-inning defensive replacement for Cano and can provide backup for McNeil at third base as well.
The position with the most concern is centerfield. Centerfield has become a revolving door in past years. It would be in the Mets' best interest to man centerfield with an above-average outfielder instead of platooning multiple players.
That player's offense doesn't need to be off the charts, just respectable. The position calls for a speedy outfielder with a dynamite glove that backs up this staff making plays night in and night out.
Starling Marte is one potential great addition that has been discussed. However, acquiring him would likely cost too much in terms of talent in a trade with the Pirates.
Marcel Ozuna's name is rarely mentioned, who would be a perfect fit as the Mets' centerfielder. The 29-year-old has great range, and while most project him as a corner outfielder, his athletic ability is conducive to the deep CF regions of Citi Field.
Another option that may cost less in terms of both years and dollars would be Brett Gardner. He could also provide a potential leadoff bat for the Mets due to his high on-base percentage.
However, the Mets may receive the same production, or even better from Brandon Nimmo if he's anointed the starting centerfielder while batting leadoff, day in and day out.
New York Mets fans have been clamoring for Mookie Betts, but there are some factors must be considered. He will either be a one-year rental or will command one of the richest contracts in the sport should the Mets want more than a 12-month return. He'll also command a big price in terms of players and prospects in a trade with the Boston Red Sox.
Betts's best position is right field.  If the Mets played him there, it would leave the team with the same center field issue the Mets currently possess.
If Yoenis Cespedes ever returns, what do you do with all of the corner outfielders? Michael Conforto, J.D. Davis, Nimmo, Betts, Cespedes… do you move one to CF in the middle of the season?
Ozuna's the best fit for the Mets, followed by Marte. Ozuna's ranked higher since he's a five-tool player who's performed in the middle of a pennant race. He would also provide more offense than Marte.
An outfield of Michael Conforto in Right, Ozuna in CF, a platoon of Brandon Nimmo/J.D. Davis in LF with McNeil at third base, and if Cano falters, Lowrie at 2B, would be a huge improvement. If Lowrie isn't able to earn an everyday role, he would be a prime bench player. Davis also fits this mold when he is not starting vs. southpaws.
The final piece of the defensive puzzle is behind the plate, and that's a tricky situation. Wilson Ramos has the bat that is so crucial to this lineup, but the Mets need a solid backup that can play on nights Ramos needs a break or certain starting pitchers need a break from him.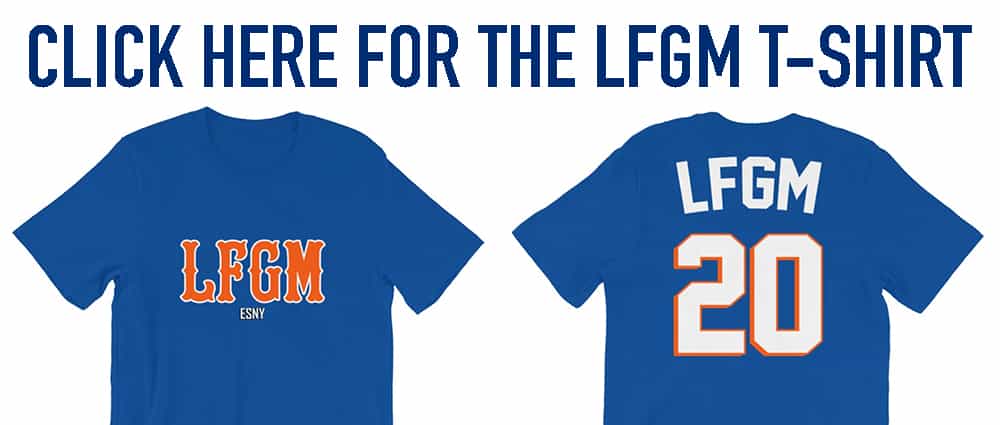 Everybody Mets fan is familiar with the Ramos/Noah Syndergaard situation, which is bound to resurface. The Mets can manage this situation, so long as a standout defensive catcher is on the roster.
There are many options on the free-agent lists that fit this mold. Four that stand out are Russell Martin, Austin Romine, Martin Maldonado and Robinson Chirinos. All four would be perfect fits for the role.
The key is to have these catchers work with every pitcher during spring training—not just catching them, but working with them on pickoff moves, holding runners more closely and using the pitchout. That way, base-stealers do not get a sense of security. Ramos could get better defensively as well, which would make the pitchers more comfortable with him behind the plate.
These defensive improvements are absolute necessities that the Mets must address this off-season, especially up the middle.
Teams built on pitching cannot showcase a substandard defense. It can take wins and transform them into losses in a split second.
The Mets' pitchers would become more dangerous, as extra bases wouldn't be taken due to fielding lapses. Those situations have happened far too much to the Mets over the past 24 months.
Baseball is the only sport that features the defense with the ball. That fact should illustrate how important this aspect of the game is when winning games. The New York Mets just need to put players out there with the range and arm to take potential run-scoring hits away.
Improving the defense on this team should be front-and-center in every move they make this offseason.