Part 2 of Rich Coutinho's New York Mets offseason analysis focuses on how the bullpen can become a strength in 2020. 

When analyzing the biggest need for improvement this offseason, one area stands out the greatest: the bullpen. A huge part of that process needs to be working with the hurlers already on the team, but certainly, the New York Mets reinforcements.
The first name that comes to mind is Edwin Diaz, who struggled in 2019. That's obvious. Also obvious is the idea his stuff is real and tremendous. Granted, the results were highly undesirable, but I firmly believe with a change in approach, he can return to the elite closer status he possessed in 2018.
The greatest change needs to arrive in his pitch selection, as he must realize both his fastball and slider are awesome weapons.
However, there were times last year he felt the need to carve out a 50-50 usage of those two pitches, even if both were not working great on that night. He has to understand his fastball with late movement is a pitch most hitters can't handle, while the slider is a good pitch as well, but far more hittable than his heat.
I've watched video on a handful of his 2019 games and the common denominator for his great outings was nights he established the fastball first and the slider secondly. That is what made him so impactful in Seattle and he needs to return to that approach.
Another project for new pitching coach Jeremy Hefner will be Jeurys Familia, who much like Diaz, showed impressive stuff while equaling far-from-desirable results. And I think his approach needs to be tweaked as well.
His strongest pitch is his sinking fastball. Not only does it deploy late movement, but it's nearly impossible to lift, making it a great weapon when a double-play is in order. On the other hand, his slider did not help him last year as it hung in the hitting zone on many occasions.
For Familia, when looking at video, he often short-armed the slider, which you can not do for two reasons.
First of all, it makes it easy for the hitter to spot in guessing your pitches, and, secondly, that pitch needs the arm angle to be totally extended to be the most effective. Familia has so much raw ability, but he needs to harness his emotions and stay focused. He walked far-too-many hitters and oftentimes fell behind early in counts, making his innings messy in a hurry.
Fixing these two hurlers will be key because both Justin Wilson and Seth Lugo became strengths in that bullpen last year. Lugo's future may or may not be in the pen, but Wilson became a key cog for the Mets. The newcomer was far more than a lefty specialist as he consistently threw clean innings throughout the season.
As far as bringing in fresh arms for the pen, there are a # of routes the Mets could go, but if I had to pick one reliever to sign, it would without a doubt be Dellin Betances. I know his injury risk is a factor, but his skill is unquestioned as he is a proven All-Star who could both set up and close, giving Carlos Beltran a plethora of ways to close a game. His presence (even in an 8th-inning role) could make this bullpen a strength.
It could provide a late-inning combo of Betances and Diaz and put a Familia-Wilson combo in a 7th inning if needed. If you decide to keep Lugo in the pen, it could provide even more options; but as I said previously, I firmly think Lugo could be even more valuable as a starter, especially if Zack Wheeler doesn't re-sign and Steven Matz is used to snatch a much-needed outfielder.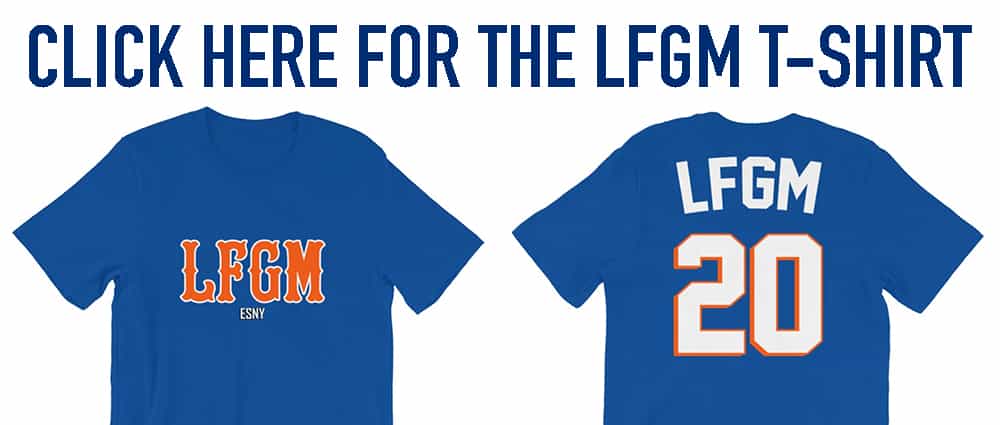 The bullpen should be rounded out with Robert Gsellman, who can serve as a long relief man, and a combo of Daniel Zamora-Paul Sewald, who could become a situational mid-game option to get single hitters out.
The bullpen is the most important thing that needs to be addressed in the offseason and, simply put, they need to walk fewer hitters and get more big outs than they did in 2019. And the key move of Betances coupled with tweaking both Diaz and Familia in their approach could make this an actual strength for the 2020 Mets.
It's an absolute necessity, as too many great starting pitching performances were wasted in the last two years due to bullpen woes. Fixing that problem should represent a two-pronged effort: Get Betances and spend countless hours with both Diaz and Familia, assuring them that they are part of the solution.
That perfectly-executed process could very well be the key to the 2020 Met season.