The New York Mets had the sixth-worst bullpen ERA in 2019. They need all the help they can get and three arms could be the right fit. 
The New York Mets bullpen was a disaster in 2019. It's set to be even worse in 2019 based on the predicted moves. One such example is Brodie Van Wagenen's claim that he's considering moving Seth Lugo or Robert Gsellman to the rotation.
If the bullpen loses either guy, it becomes worse. This is especially the case for the mad spinner, Lugo, who is one of the elite relievers in all of baseball.
So, the Mets need to do something to fix the mess. This isn't a particularly deep free-agent class for relievers, either. With the Atlanta Braves having snatched up Will Smith and Chris Martin already, the pickings are slim.
However, there are still a few options that could provide a boost to the much-maligned Mets unit.
Will Harris
Will Harris has been one of the best relievers in baseball for years. He has had an ERA under 3.50 in each of the last five seasons. In four of the last five years, his ERA has been below three. In three of the last five years, his ERA has been below 2.50. He's been consistently great.
Last year, Harris pitched to an amazing 1.50 ERA, 3.15 FIP, 9.3 K/9, and 2.1 BB/9. He was just flat-out phenomenal for the Astros.
There is one problem, though: his age. Harris will be 36 in August. That means a sharp decline could be just around the corner. It also means he likely won't be able to help the bullpen for multiple years. It'll be a one or two-year deal, max.
Signs of his decline have already begun to show. Harris's strikeout rate was the lowest it's been since 2015, and that shouldn't come as a surprise. He saw his fastball and curveball lose a MPH on their velocity, a sign that age is catching up to him.
Harris also allowed a 41.2% hard-hit rate. That's, by far, the highest he's allowed in his career, and considering he allowed just a .246 BABIP, it's a sign he was fortunate.
When teams look at Harris, they are going to have to weigh whether or not his production is outweighed by his peripherals or not. It's not an easy decision, and it should drive Harris's price down.
If the Mets get the seal of approval from the analytics department, Harris is a move they should make, even if it has a chance to blow up in their face.
Keep in mind, even if Harris saw his ERA jump by two full runs, he would still have had the third-best ERA in the Mets bullpen last season.
Drew Pomeranz
Drew Pomeranz might seem like a strange addition here, but he isn't. He moved to the bullpen after a trade to he Brewers at the deadline and immediately became an elite reliever.
Coming out of the bullpen, Pomeranz put forth a 1.88 ERA, 15.7 K/9 and just 2.9 BB/9. He was a force of nature out of the Brewers bullpen.
He has two knocks on him that have to be considered, though. The first is that Pomeranz doesn't have a long track record as a reliever. It's possible those numbers just a mirage created by a small sample size. If that's the case and he devolves back into the pitcher he was as a starter, it would be a very expensive mistake.
The other issue is that Pomeranz also allowed an incredibly high hard-hit rate. He allowed a 41.7% hard-hit rate, which is well above league average. Similarly to Harris, it shows that it's possible that Pomeranz was very lucky in 2019.
The numbers Pomeranz put up out of the bullpen are eye-popping. It's also true that the Mets could use another left-handed reliever. However, they have to be careful with Pomeranz. On a short cheap deal, Pomeranz could be an excellent get. On a three-plus-year deal worth upwards of $7 million, it would be a dangerous game.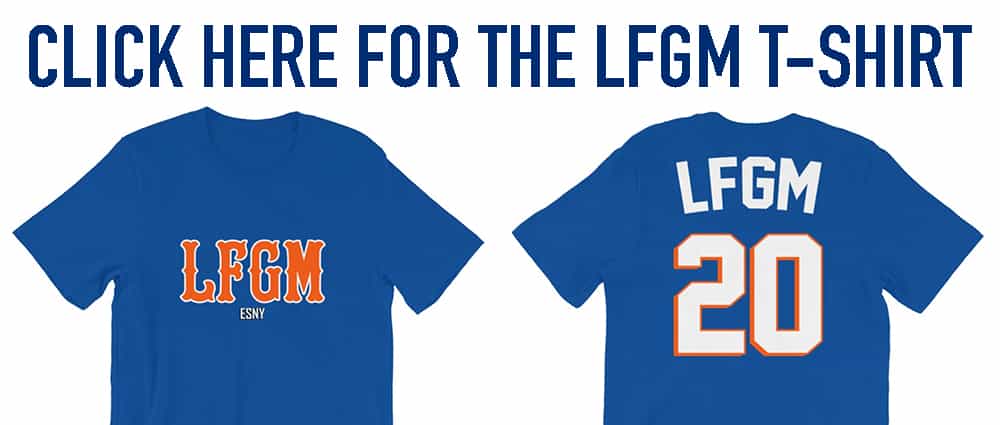 Dellin Betances
Dellin Betances would be a gamble of a different kind for the Mets. From 2014-2018, Betances showcased an ERA over 3.00 just once. Even then, it was just 3.08. He has been one of the nastiest relievers in baseball for most of this past decade.
The issue is that Betances suffered multiple injuries in 2019. He started the year with bone spurs in his shoulder, something that cost him nearly his whole season. When he finally did return in September, he appeared in one game before tearing his Achilles.
He was limited to just one appearance in 2019, and an Achilles tear is a serious injury. Not to mention that Betances is going to be 32 at the start of the season.
If Betances is healthy, he could be one of the steals of the offseason. If he's not, though, it would be a waste of a roster spot.