Yoenis Cespedes has become a bit of an afterthought in Queens as of late. Where exactly does he fit into the New York Mets in 2020 and beyond?

On Tuesday, pictures surfaced social media with Yeonis Cespedes taking some batting practice in Florida. It begs the question: Where does he fit into the plans for the 2020 New York Mets roster?
It's not an easy question to answer. The surgeries he had to withstand require a tremendous amount of rehabilitation, and that, coupled with the amount of time he has been away from the game, creates a plethora of questions.
I firmly believe the Mets will proceed in the offseason with the notion that Cespedes would be a pleasant addition in 2020, but certainly, that cannot be counted on until midway through the season. In my conversations with Brodie Van Wagenen, he can not establish a proposed return date. Until that is ascertained, the Met outfield plans must proceed without him.
But I will say this: if he returns mid-season, after the All-Star break, he would be a great addition, especially considering the fact he would be playing for a 2021 contract somewhere in the big leagues and that is historically when he has performed at his best.
When I look at the Met team, the three biggest needs, in no particular order, are the bullpen, starting pitcher depth and overall defense, particularly up the middle. And if they plan on addressing some of those needs via the trade route, it could provide more holes to fill.
In regards to the outfield, Michael Conforto will be in one corner spot with Brandon Nimmo, J.D. Davis or even Jeff McNeil in the other spot. Both McNeil and Davis could also spend some time at third base, in addition to Jed Lowrie, which could create a platoon with Nimmo and Davis in left. That leaves centerfield wide open and could be manned by Nimmo or possibly a newcomer.
In either case, it creates questions of where Cespedes might play if he returns; but to me, the Mets should only worry about such a situation if or when the time comes. I could see McNeil or Lowrie moving to second if Cano struggles. Another option is Davis at third to create a left-field vacancy for Cespedes, but so much could happen between then and now. It's counterproductive to massage the roster before any of that occurs.
With a roster as deep in pitching as the Mets, the defense must be stressed and I think the only position I am sure of up the middle is Amed Rosario, with Cano's range limited and a "vacancy in CF" creating huge question marks.
Behind the plate, I know there are questions with Wilson Ramos, but his bat from the right side is very important and I think the Mets should live with the defense. As long as a solid defensive catcher is added to serve as a backup receiver, one who can communicate effectively with the rotation, all should be well in Queens.
But my overall point here is to say a healthy Yoenis Cespedes returning midseason would be a legitimate reason to reshuffle some positions. His proven ability to carry a team's offense during a pennant race, and more importantly, doing in a pitching-friendly park like Citi Field is nothing to sneeze at.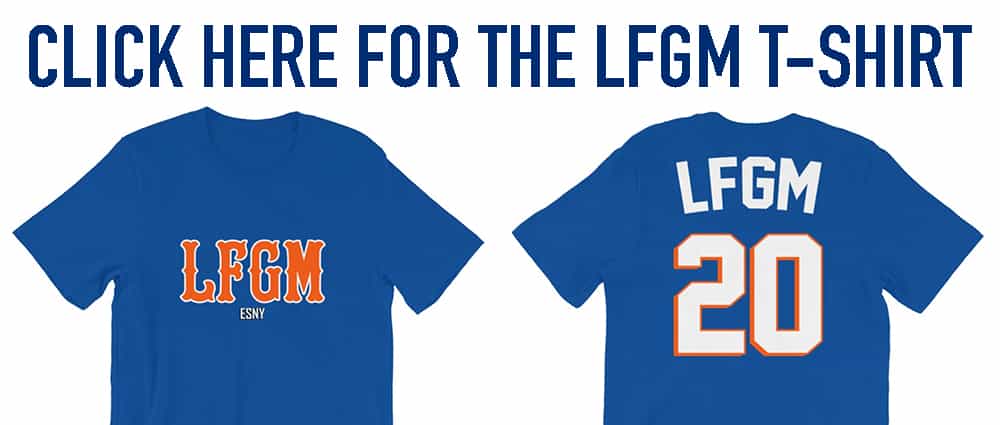 I have heard some rumblings from reporters that the Mets are better off without Cespedes, but that is utter nonsense coming from people who have a strange vendetta against him. I totally respect all he has gone through in his life to become a player and that fortitude is very important in his steps towards getting healthy.
His presence in the Met lineup sometime in 2020 could be a huge positive in the Mets snagging a playoff spot. That means exhibiting patience through his rehab is totally necessary due to the idea his run-producing ability will be worth waiting for.
If history has proven anything, his bat in a playoff run has generally decided playoff positioning. In both 2015 and 2016, it gave the Mets an advantage.
Those are just the Yoenis Cespedes facts.