With the New York Mets attempting to improve their bullpen this offseason, adding closer Daniel Hudson could be the answer in 2020.
Earlier this week, there was a report circulating that the New York Mets were checking in on free agent Daniel Hudson. Ironically, Hudson also shares the same agency as former-Met and current free agent Zack Wheeler.
So while Mets fans should take this latest rumor with a grain of salt, let's take a look to see if Hudson would actually make a quality addition to their bullpen.
During the 2019 season, the Mets owned one of the worst bullpens throughout the entire league, which is exactly why general manager Brodie Van Wagenen must address those concerns this winter.
First, let's see what the 32-year-old has to offer the Mets. This past season, Hudson split 73 innings pitched between the Blue Jays and the 2019 World Series-winning Nationals. Where he recorded a career-best 2.47 ERA as a reliever, 3.97 FIP, 1.14 WHIP, .205 OPP AVG, 23.4% strikeout rate, 8.9% walk rate, 8.6% HR/FB rate and a 0.9 fWAR.
The World Series champion was also one of the best relievers in the league at preventing home runs as well. Hudson's impressive 8.6% HR/FB rate from 2019 ranks 18th-best in the entire league among qualified relievers.
Hudson also produced eight saves in 12 opportunities this past season as well. The veteran pitcher also played a significant role within the Nationals' bullpen during this past postseason. Through his nine appearances that were all high-leverage situations, Hudson recorded four saves, 3.72 ERA, 1.55 WHIP, .275 OPP AVG and an impressive 34.5% strikeout rate.
Even entering his age-33 season in 2020, Hudson clearly has the ability to help significantly improve the back-end of the Mets' bullpen next season. While some people within the Mets' front office may be alerted by Hudson's low wins above replacement score from last season, it has the chance to increase considerably next season.
One of the biggest reasons that caused Hudson to generate such a low WAR rating was because of his inconsistent role out of the bullpen. This past season, Hudson was utilized in the fifth, sixth and seventh innings for a combined 21 innings pitched, which significantly lowered his value.
With the Mets, Hudson would likely primarily be utilized in either the eighth or ninth inning. So, given his role change in 2020, Hudson should be able to record a much higher WAR next season, especially if he's signed by the Mets.
Throughout the majority of his career as a reliever, Hudson has done an effective job of staying in the big part of the field. Meaning, Hudson has kept opposing hitters to mainly drive the ball to center field. This past season alone, the right-hander surrendered 34.7% of his hits to the middle part of the field. Those high amounts of hits to center field would allow Hudson to excel when pitching at Citi Field, as their field reaches 408 feet to straightaway center.
Since Hudson also can significantly limit the number of baseballs from leaving the yard, he would be able to further improve on that trait while pitching at home in the big confines in Queens.
Surrendering high amounts of home runs is something that Mets' closer Edwin Diaz is all too familiar with. This past season, Diaz owned the highest HR/9 (2.33) and the third-highest HR/FB rate (26.8%) among all qualified relievers in the league. So, Hudson could certainly provide the Mets with some relief regarding home runs allowed per game.
If signed, Hudson would immediately become an option to close out games for the Mets next season. Along with Diaz, the Mets currently have Jeurys Familia, who also struggled in 2019, Justin Wilson and potentially Seth Lugo as late-game options out of the bullpen. So far this offseason, it has been largely speculated that Lugo could be moved into the starting rotation next season in the spot that was vacated by Wheeler.
If Lugo is indeed transitioned into a starting role, then Hudson could very well become his replacement in the bullpen. While Hudson is definitely capable of finishing games for the Mets, he was much more productive in the eighth inning rather than the ninth inning this past season.
While pitching during the eighth inning in 2019, Hudson created an outstanding 1.88 ERA, .167 OPP AVG, 31.9% strikeout rate and a 6.4% walk rate through 24 innings pitched. In the ninth inning, Hudson produced a 4.22 ERA, .274 OPP AVG, 26.6% strikeout rate and an 11.1% walk rate through 21.1 innings of work. So based on these numbers above, Hudson should primarily be utilized in the eighth inning next season.
Given his age and performance from this past season, it's hard to gauge what Hudson's value will be this offseason. This past season, the soon-to-be 33-year-old made just $1.5 million and will likely be seeking a significant raise this winter. Since Van Wagenen and the Mets will only likely have $15-$20 million in spending this offseason, they would probably prefer to sign Hudson for less than $5 million per season.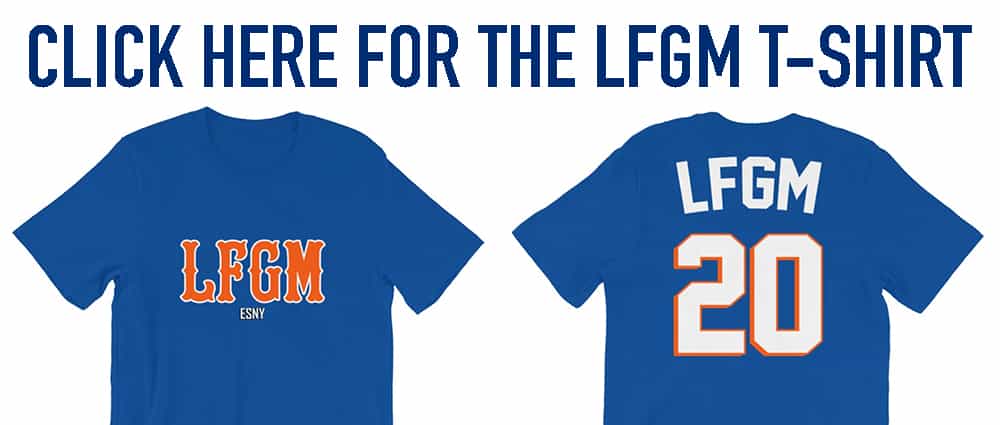 However, the Braves just handed reliever Will Smith a three-year contract worth a total of $39 million, which carries an AAV of $13 million per season. While Smith is three years younger than Hudson, the newly signed Braves pitcher was only rated 0.3 fWAR points higher than him this past season.
Hudson would clearly make a good addition to the Mets' bullpen, but it would have to be at the right price. Obviously, Hudson shouldn't be awarded $39 million over three years. Although, a two-year deal for $10 million would likely be a contract that would make Van Wagenen and his staff feel comfortable.
Adding Hudson to the Mets at that price would allow the team to further allocate the rest of their resources towards finding a replacement in the rotation for Wheeler, which would then allow Lugo to remain in the bullpen as well next season.