New York Mets ace Jacob deGrom collected his second consecutive NL Cy Young. The only thing left is a World Series title.
Dwight Gooden knows something about winning the NL Cy Young award and a World Series with the New York Mets. He has been at Citi Field to observe Jacob deGrom the past few years.
"Greatness, he can only get better," Gooden said last year after deGrom won his first NL Cy Young Award.
But Gooden did not win the award in consecutive years and neither did Tom Seaver, when both men were setting strikeout records while hurling for the Mets.
Now, you can place Jacob deGrom in that category of dominance, winning the NL Cy Young award in consecutive years. He joins Los Angeles Dodgers southpaw Clayton Kershaw and Washington Nationals righty Max Scherzer as the 20th pitcher to win multiple CY Youngs.
There's just one grand prize missing from deGrom's trophy case: that championship, which could be the remaining feat cementing him as a future inductee to the Baseball Hall of Fame. There is plenty of life remaining with that arm to join Seaver and Gooden in that category Cy Young and World Series title" on the resume.
For now, there won't be a debate about the two-time NL Cy Young award winner in that category of "top pitcher in the game." Two consecutive NL Cy Young awards that became official Wednesday evening are enough to support that claim.
And no longer is it about wins on the record in the last two seasons for deGrom. Those who get to vote are looking for dominance. They look at the statistics that go behind getting the win as managers succumb more to their bullpens.
Once upon a time, Baseball Writers' Association of America could look at the win totals, as that significant factor in determining CY Young consideration. But deGrom has helped changed that criteria and turned the vote into that category of dominance. The Mets right-hander became the 11th pitcher to win consecutive Cy Young awards, with 29 of 30 votes.
But, as deGrom said after his last start in late September, "I guess you do kind of set personal goals, but tonight we fell short of a team goal. So it's kind of mixed emotions and nobody in here is really happy that we're eliminated."
Believe this writer who observed it time-and-time again in the Mets' clubhouse the past two years and after another of those dominating outings from No. 48.
He would not put the blame on a bullpen that did not finish the job. He did not blame his team on the field that made an error in the infield, outfield. He did not blame his teammates that failed to get the clutch hits.
It went into the record books and most of the time as another no-decision
And believe this, those who get to vote for these postseason awards, the writers, also saw that dominance was a reason why the man is a multi-year NL Cy Young award winner.
It has been dominance from a modern-day pitcher with 21 wins in the last two seasons. The wins used to play a role in the vote, but Jake has changed the guidelines with his dominance.
He showcased that again in 2019: a 2.07 ERA in his final 27 starts, finishing 9-7. And if the Mets provided more run and bullpen support, Jacob deGrom ups the win totals.
"I kind of got back to my mindset of 2018," deGrom said Wednesday night. "I didn't let much bother me."
Go back to April and early May. Jacob deGrom was not the pitcher of 2018 when he was dominant. He was throwing strikes, The velocity was there, but they were hitting the fastball, curve, changeup.
The right-hander made the adjustments. They responded at the plate as deGrom kept piling up the strikeouts and lowering the ERA, concluding on that final start in September at 2.43, second in the league.
And that characteristic of going about his business is something in itself. As the Mets showed down the stretch in September, deGrom was in his usual position of pitching deep into games. He went about business as the Mets failed to score runs.
His teammates never lost confidence with their ace.
"His attention to detail and preparation went to another level," J.D. Davis said from his home in Elk Grove, Ca. "And while a lot of us young guys watch one of our leaders dive into trying to better himself every day, helped us to stay motivated and driven into bettering ourselves for the team."
Davis also said the adversity never got to deGrom
"I was so impressed with the way he carried himself throughout the first part of the season. He hit some adversity but continued  to grind it out to then turn the page and be lights out for the rest of the season."
Again, take it from this observer that witnessed a pitcher with dominance and made the adjustments from recording an April 4.85 ERA and losing three starts.
The Cy Young talk came into play months later after not focusing on topping the Cy Young season of 2018. It was deGrom throwing with authority and getting the pitch in the right spot.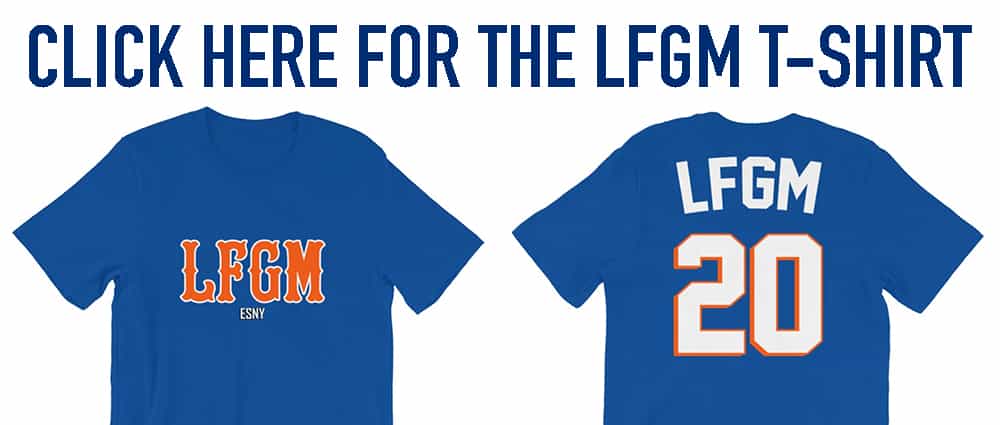 Seaver and Gooden were historic and both pitched the Mets to World Series championships.
Another postseason will await the Mets ace. He has plenty of time as the Mets continue to build around him for the next four years of his contract extension. A World Series championship is possibly what deGrom needs to cement himself as a future inductee into the Baseball Hall of Fame.
And as long as that arm stays strong, there could be more Cy Youngs to cement his legacy.
But what stands out here was leading NL pitchers in strikeouts, lowest OBP allowed, finishing second in ERA and WHIP, and third in innings pitched. Those final 23 starts, allowing more than two runs just four times and three runs twice in that span, also helped spike his current stature.
Jacob deGrom got the Mets close in 2015. He wants that championship and his team is close after falling three-games short of a 2019 NL Wild Card.
This week, two of their homegrowns took home awards. Tuesday, Pete Alonso was the landslide 2019 NL Rookie of the Year.
It is all good for an organization that is close to getting the major hardware in October.
Davis said, "It means a lot to this team and organization to have a Cy Young Award winner and a Rooke of The Year winner. The future is bright for the Mets and is led by two great ballplayers. I can't wait for the 2010 season to start."
And Jacob deGrom, as he said after that final start in September, anticipates the beginning of a new season, one that'll help cement his legacy into the baseball stratosphere.