The New York Mets are going to have a number of tough decisions to make this winter. What to do with Zack Wheeler is at the top of the list.
The New York Mets have been competitive since 2015 thanks in part to a strong pitching rotation. Jacob deGrom, Noah Syndergaard, Steven Matz and Zack Wheeler have led that charge the last couple of years.
Wheeler is the first from that list to hit free agency.
In 2015, Zack Wheeler underwent Tommy John surgery. That kept him out for two and a half seasons worth of baseball. It wasn't until halfway through 2017 he came back, and even then, he was not the same pitcher. However, since 2018 he's been the best he's ever been.
Though his ERA might not show it, Wheeler has been one of the best pitchers in all of baseball the past two years. Wheeler has a combined 8.9 FWAR the last two seasons. That places him tied for 10th among pitchers in baseball with Phillies ace Aaron Nola.
It's clear that Wheeler is on the verge of becoming one of the elite pitchers in baseball. A win-now team like the Mets should be doing everything in their power to keep this kind of pitcher on their team.
So what options do the Mets have with Zack Wheeler?
Qualifying Offer
The first and most obvious option is extending Wheeler a qualifying offer. This is a no-brainer and the Mets will almost certainly do it.
This means the Mets will offer Wheeler a one-year, $17.9 million deal. Wheeler can either choose to accept it and return to the team or decline it and hit full free agency.
If he chooses to decline it, that means a team would have to give up draft picks to sign him based on how much money they give him, and the Mets would receive a compensation round draft pick. The compensation round is in-between round one and two.
This is a win-win for the Mets. Either they bring back one of their best pitchers back for another season, or they add a high draft pick. There is no real downside to either option here because even if Wheeler declines the QO, the Mets can still attempt to sign him as a free agent.
What are the odds that Wheeler actually excepts the QO and returns to the team? Slim to none.
The slim chance Wheeler accepts the QO is because he wants to bet on himself. He believes that he is one of the best pitchers in baseball and if he returns to the Mets he gives himself one more chance to prove it.
That would set him up to potentially get a $100-plus million contract offer in the 2021 offseason. That's an enticing option, but it's not likely to unfold like that.
After the free agency decline that's happened over the last two offseasons, players have valued certainty over monetary value time and again. Don't expect Zack Wheeler to be any different.
The allure of a four or five-year contract is likely going to be too strong. If the Mets are serious about Wheeler coming back, they will have to make a competitive contract offer.
Contract Extension
Zack Wheeler is going to get a big deal from someone. He's arguably the third-best starting pitcher on the market behind Gerrit Cole and Stephen Strasburg. The New York Yankees, Washington Nationals, Philadelphia Phillies, Minnesota Twins, Houston Astros, and many other would-be contenders will have an interest in him.
That's going to drive up his price, but teams have limits now. Free agency is no longer about the player going to the highest bidder. Now it's about the player picking the team he wants to play for because they're all offering similar deals. If you don't like the deal being offered, too bad.
That's what players like Mike Moustakas, Craig Kimbrel and Dallas Keuchel learned over the past two years.
Wheeler is likely going to secure a deal in the four-year, $70-80 million range. If the Mets are serious about contending next year, they will offer him that contract and move on with the rest of the offseason.
That doesn't seem likely though. the Mets payroll is set to increase before any free agent signings as a result of arbitration and Jacob deGrom's raise.
It's not likely that they will want to blow past the luxury tax to re-sign Wheeler, which is what might be necessary. However, general manager Brodie Van Wagenen has made it clear he is willing to do whatever it takes to win.
While the odds of the Mets extending Wheeler remain slim, there is a chance it happens. Just don't bet on it.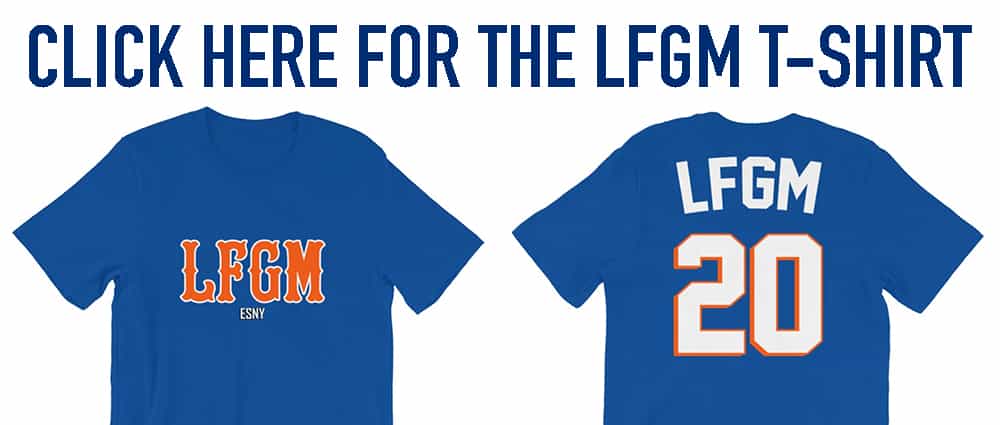 Let Him Walk
This is the option that will be least favorable to the fan base, but most likely to happen. It seems very likely that the Mets are ready to move on from Zack Wheeler. That is, unless he is willing to accept the QO.
Letting Wheeler go will weaken the starting rotation, but will provide the Mets more money to find his replacement and sign complementary pieces to fill in the gaps on the roster.
For example, the Mets might sign a fifth starter in the mold of a Michael Pineda and then sign a reliever for the same price as Wheeler.
Although Wheeler's loss hurts, the addition of multiple pieces could end up being the smarter move. That's the mindset the Mets have had under Brodie Van Wagenen.
Spreading the wealth to all parts of the team and refusing to focus big money on one position. Letting Wheeler walk and spending that money on multiple places seems like the most likely stance this front office will take.
That is a misguided stance to take. Wheeler is a borderline elite pitcher in baseball. Letting him walk and replacing him with two average or worse pitchers is not a recipe for success.
This is especially true when the Mets are bereft of starting pitching prospects. David Peterson is the closest to MLB ready, but it's very unlikely he will reach the heights Zack Wheeler has reached.
Letting Wheeler walk is the worst way the Mets can handle this situation. Unfortunately, it's the most likely scenario.