According to multiple reports, the New York Mets have or will interview six candidates to replace Mickey Callaway. Today, we rank them. 
Mickey Callaway was fired on Oct. 3 and since then it's been non-stop rumors about who might replace him. Two weeks later, the New York Mets seem to have narrowed their list down to six candidates.
A theme quickly emerges between these candidates. Five of them do not have previous major league managing experience, something that had previously been reported as a major sticking point for the Mets.
That said, the Mets have done a wonderful job of gathering candidates from diverse backgrounds. It'll be interesting to see who the Mets end up hiring from this list because, after the nightmare that was Callaway's tenure, the media would likely be extra hard on a first-time manager.
That isn't to say the Mets should hire the one experienced manager on this list; they simply have to hire the right guy. Eight of the 10 managers in the playoffs this year were in their first permanent major league manager positions. Last year, Alex Cora won a World Series in his first season as a manager at any level.
Experience doesn't equate to success. It's the Mets job to find the guy who will lead them to the promised land.
Tier Two
Mike Bell comes from the legendary Bell family, which is baseball royalty. Mike's grandfather is Gus Bell. Gus was a four-time all-star across his 15-year MLB career and was a part of the inaugural 1962 Mets. (He was the first base runner in Mets history.)
Mike Bell's father was Buddy Bell, a five-time all-star and six-time gold glove winner. Buddy also managed the Tigers, Rockies and Royals, spending nine years across the three teams.
Lastly, Mike's brother David Bell is the current manager of the Reds, a job that he got prior to the 2019 season. David had an 11-year career of his own and was a coach for the Cubs and Cardinals from 2013-2017.
It stands to reason that teams would be interested in the latest Bell boy. Mike had the least successful playing career of any of his family members. He played just 19 games in the big leagues.
Mike Bell began his coaching career in 2007 as a part of the Arizona Diamondbacks organization. He took as manager of the Yakima Bears, the Diamondbacks Short-A affiliate.
The Diamondbacks were impressed with Bell after the year and promoted him to the manager of the Visalia Rawhide. The Rawhide are the Diamondbacks High-A affiliate. Bell spent two years as the Rawhide's manager before he earned another promotion.
Prior to the 2010 season, Bell was named the Diamondbacks Director of Player Development. Bell has held that position since then while getting a few managerial interviews here and there. Most recently, Bell interviewed for the Rangers job in 2018 that eventually went to Chris Woodward.
According to Mike Puma of the New York Post, those in the Diamondbacks organization compare him to Astros manager A.J. Hinch. Andy Martino of SNY also reports that Bell is viewed as a dark horse candidate for the Mets job due to his close relationship with Brodie Van Wagenen.
However, Bell lacks some key components teams are looking for from managers today. One big thing that teams look for now is either prior experience as a major league manager or prior experience as a major league player. Bell lacks both of those things.
He's also reportedly an old-school guy how tends to lean away from the analytic side of the game, something that very few teams are looking for today. Bell might make a good manager for somebody, but he doesn't look like the right fit for the Mets at all.
5. Derek Shelton
Derek Shelton never made it to the majors as a player, but he managed with some influential people. He spent his whole playing career as a catcher in the Yankees minor league system.
When Shelton retired from his playing career, it didn't take long to land a job with the Yankees. They named him the manager of the Gulf Coast Yankees in 2000, a job he held for two years.
Prior to the 2002 season, Shelton was named the manager of the Staten Island Yankees. During those three years as a manager in the Yankees system, Shelton managed Dioner Navarro, Chien-Ming Wang and Robinson Cano.
That connection to Cano is important. It gives the Mets someone in-house that has experience with Shelton's managerial style.
Shelton's contract was not renewed by the Yankees after the 2002 season. He would find his way back to baseball in 2005 with the Cleveland Indians as their hitting coach. Shelton would hold that job for five seasons, leaving of his own volition to join Joe Maddon in Tampa Bay. He would remain the Rays hitting coach for seven seasons.
The Toronto Blue Jays hired Shelton as their quality control coach prior to the 2017 season, a job he held for one year before moving on to Minnesota. In 2018, Paul Molitor hired Derek Shelton as his bench coach, a job he held onto when Rocco Baldelli took the job in 2019.
According to reports, Shelton is an excellent communicator with a fantastic grasp on analytics. His key trait according to reports is his ability to connect with players of any generation and get them to buy into what he tells them. Whether that's how to use analytics, where they're going to hit in the order, or that they need to sit for a day.
Communication is his greatest skill. That's great and Shelton does have the look of a future manager. However, he doesn't seem like the best fit for the Mets at this time. His skill set seems eerily reminiscent of Callaway's.
Communication is great, as is his understanding of analytics. However, there is no way to know how he'd implement analytics as a manger. Callaway came in with a sterling reputation for his analytic knowledge and then by his own words admitted to "going against analytics 85% of the time."
Since Shelton has past managerial experience, he might be different, but this doesn't seem like the right time for Shelton to be in New York.
Luis Rojas is the Mets in-house option. He's loved by the Mets players, many of whom he's managed in the past. Rojas has spent over a decade managing in the Mets minor league system. During that time he's managed Pete Alonso, Jeff McNeil, Brandon Nimmo, Robert Gsellman, Jacob deGrom, Seth Lugo, Steven Matz, Luis Guillorme, Amed Rosario, Dominic Smith, Michael Conforto and Tomas Nido. That's 12 players who are almost certain to be on the Mets 25-man roster next season. Rojas has managed all of them.
He has also very quickly gained the approval of Robinson Cano. Rojas was the Mets quality control coach for the 2019 season. He was often in charge of interpreting analytics for the players in the clubhouse.
Rojas has said that he prides himself on his ability to blend analytics and the old-school style he was taught growing up. He's another candidate from a family of baseball royalty, the Alou family.
Rojas is the son of three-time all-star and long-time manager Felipe Alou and the younger brother of former Met Moises Alou.
The Mets also hold Rojas in high regard according to Joel Sherman and Anthony DiComo. Both have reported that the Mets view Rojas as a future major league manager.
However, despite all of his strengths and connections, Rojas is clearly a step below the next three candidates for one reason. Rojas has never dealt with the pressure he would face managing this team.
He would be expected to win now, and if he didn't, he would have to answer for it with the media. That's something he has no experience with. It wouldn't be fair to either the Mets or Rojas to throw him into the fire that way.
While Rojas likely won't get the manager job in this cycle, expect him to receive a promotion. It is very likely that Rojas will take over for Jim Riggelman as bench coach for whoever ends up being the manager of the 2020 Mets. That way, he gets to see first hand how to deal with the pressure of winning in New York and how to deal with the New York media.
Tier One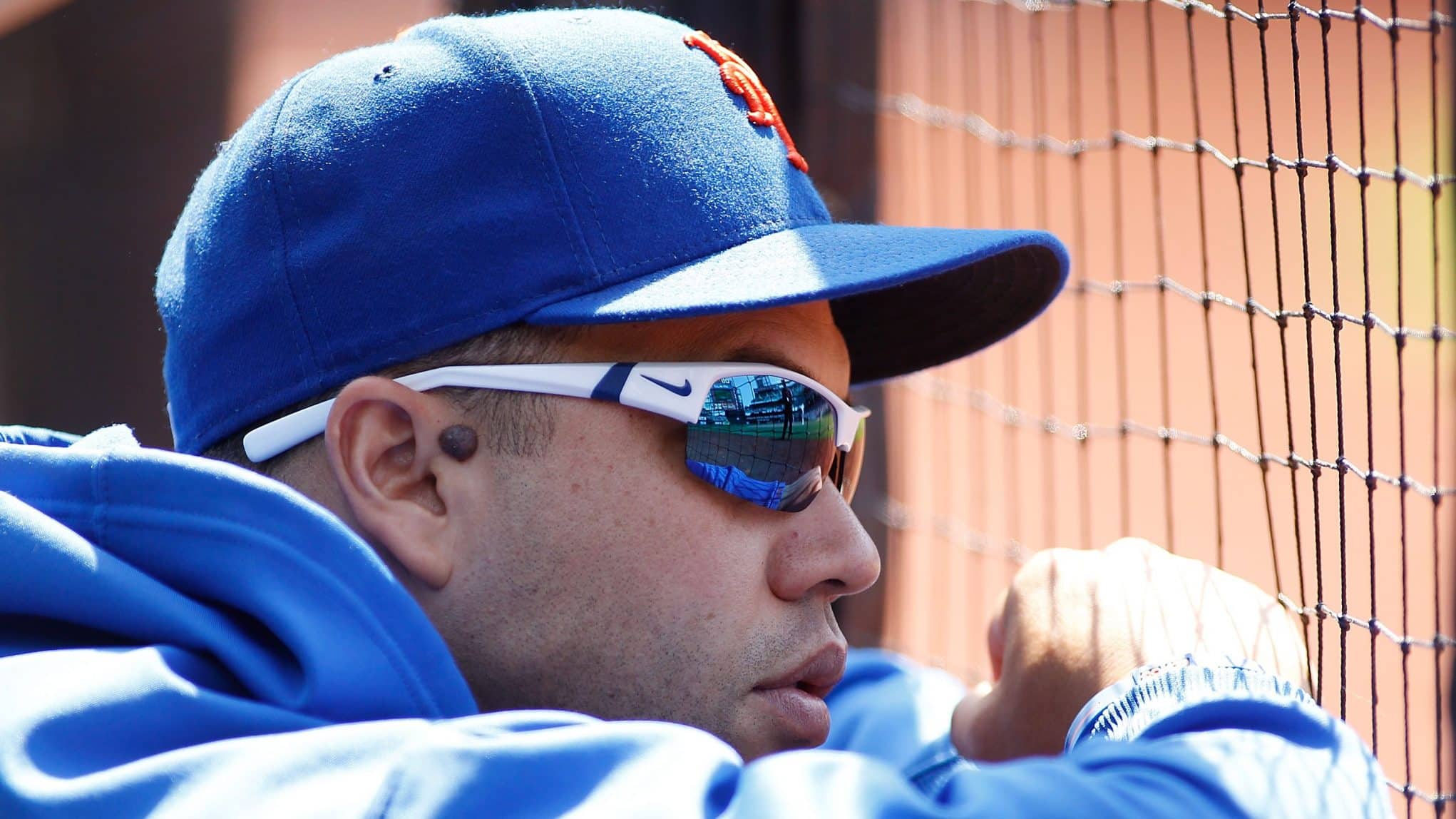 Carlos Beltran is one of the hottest young managerial candidates in all of baseball. He had been asked to interview for three jobs this offseason but chose only to interview for the Mets.
Beltran has everything that teams look for in a manager in today's game according to reports. He's young, he's got extensive experience as a locker room leader from his playing days, he's an excellent communicator and he has a good grasp on analytics.
On top of all that, Beltran has the needed experience that New York teams, in particular, seek. Those being media savvy, experience dealing with pressure and experience dealing with New York.
His time as a player with the Mets and Yankees has molded him into a New York savant of sorts. He understands how to deal with the New York media, has dealt with about as much pressure as any Mets player has and still succeeded here.
Beltran is going to the hall-of-fame one day and he'll likely do it with a Mets cap on. That's how special he was when he was here.
There is just one thing that Beltran doesn't have that the next two candidates do, and that's past coaching experience. While past experience doesn't matter when it comes to winning, it is still important. It gives a team a record of what you're managerial style looks like. Instead, of what the candidate says it'll look like.
If Beltran does get the Mets job, it would be something to celebrate. He is as good a candidate as a team could hope to find. However, in the Mets specific circumstances, the last two candidates on this list seem better prepared for this job.
Joe Girardi has been the fans' darling of this managerial search. Since rumors of Callaway's demise began in May, Girardi has been connected to this job.
It makes a lot of sense, too. The old way of thinking when hiring any coach in any sport is usually hire the opposite of the guy you fired. Well, Girardi is the exact opposite of Callaway in many ways.
While Callaway came in with no past managerial experience, Girardi has 11 years of experience as a major league manager. Callaway had never dealt with the New York media circus, while Girardi has done it for 10 years. Callaway never won anything as a coach or player, while Girardi has won four World Series across his playing and managerial careers.
Those are the good differences between the two. However, there is one major difference between the two that works against Girardi: this candidate is well known for possessing a lack of communication skills, while that was Callaway's one saving grace. Girardi has reportedly had strained relationships with Gary Sanchez, Jorge Posada, Derek Jeter and Mariano Rivera.
There is a lot to like about Joe Girardi. His in-game decision making and bullpen usage is second to none. However, his inability to connect to his players fosters resentment and that works against winning. Yes, the Yankees had a winning record every single year he was there, but is that enough?
The Yankees performed worse under Girardi then they did under Joe Torre and Aaron Boone has come in and won 100 games in back-to-back seasons.
There is an argument to be made that Girardi was holding the Yankees back, not to mention he has a long-standing reputation for not dealing with authority well. He was fired by the Marlins for having an argument with then owner Jeffery Loria.
Collaboration is a big part of today's game. If Girardi wants to be a "my way or the highway" guy, then he can't get the job.
From an objective point of view, Girardi is the best candidate for this job. However, his poor communication and collaboration history is a big red flag. If he's fixed those issues, he's a slam dunk hire; but if he hasn't, he's a huge risk. The Mets have to be careful with Girardi.
This may come as a surprise to many, but Eduardo Perez is a shockingly good candidate. He has past managerial experience from his time managing in Puerto Rico where he won two league titles and two Manager of the Year awards. Perez also managed Columbia at the World Baseball Classic.
He has an unbelievable understanding of analytics that he's showcased time and time again at the annual SABR Analytics Conference.
He's reportedly a great communicator. That's helped by the fact he, like Beltran, is bilingual and able to talk to everyone is his locker room.
The media also shouldn't be an issue for him. Perez has worked as an analyst for ESPN for years and even has his own SiriusXM show.
There is little that Perez hasn't done to earn a shot to manage a major league team. Perez seems like the perfect candidate to take the Mets job.
The only real negative to his candidacy is that he's never managed a major league team before. However, he has been a hitting coach and a bench coach in the majors.
While his name seemingly popped up out of nowhere earlier this week Perez is a very real candidate. He may not have the same name recognition as Beltran and Girardi, but if he's the hire Mets fans should rejoice.