With Mickey Callaway gone, the New York Mets are need of a new manager. Today, ESNY breaks down the favorites for the job. 
According to Jon Heyman, the New York Mets are looking for three specific things from their next managerial candidate. They want prior managerial experience, prior NL experience and prior experience in New York.
It's easy to see why they would want those things. They are essentially looking for the opposite of Mickey Callaway. Someone who had no prior managerial experience, no NL experience and no experience with the New York media.
This does contradict Andy Martino's report that the Mets are looking at some inexperienced managerial candidates though. Specifically, the Mets have been connected heavily to Carlos Beltran.
Heyman does mention that the Mets are conducting phone interviews before whittling down their list for in-person interviews and that relatability is an issue. Nothing is set in stone yet. With that in mind, here are the three candidates often considered the favorites for the job at this point.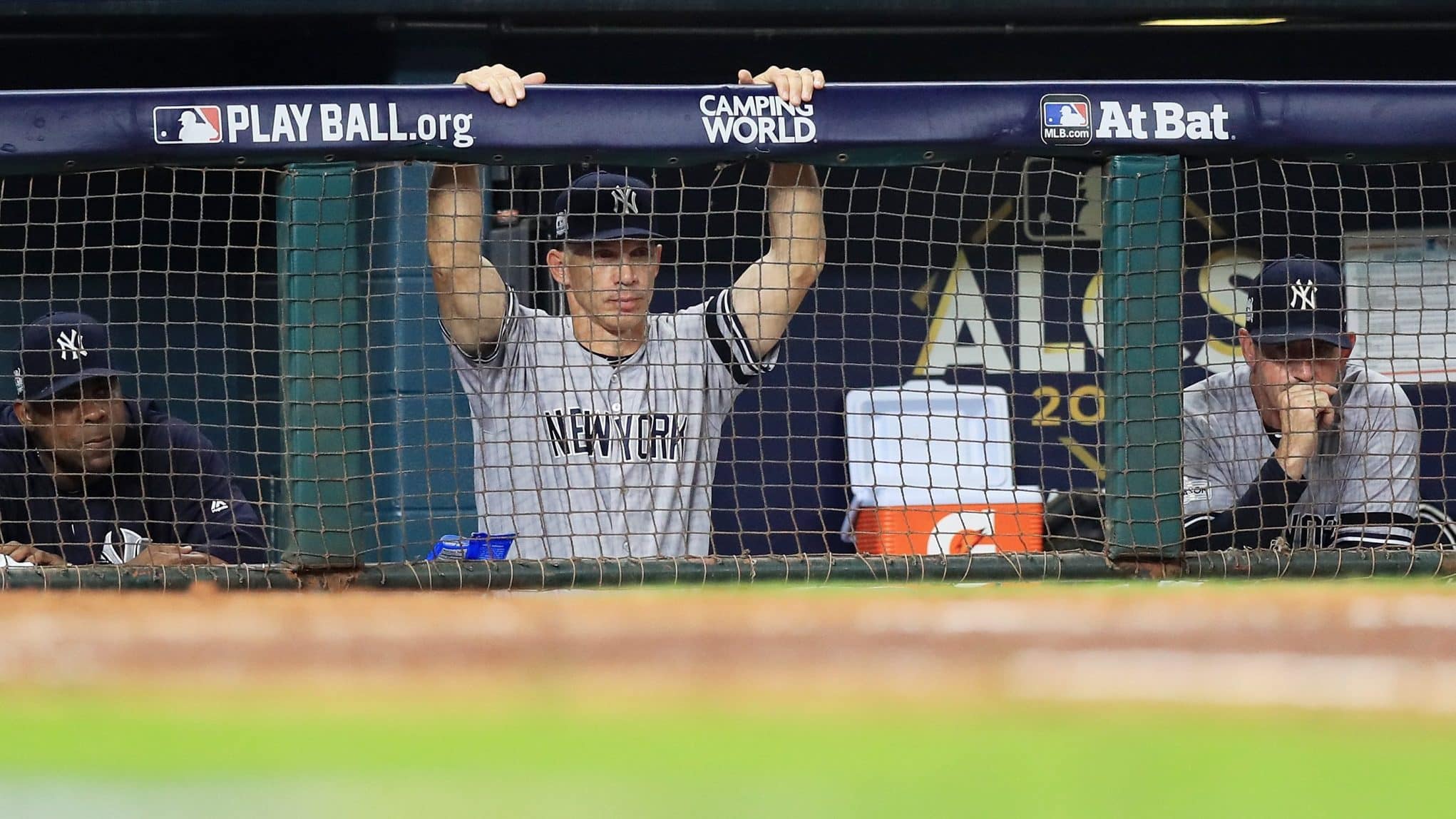 Joe Girardi
Girardi just seems like the perfect fit for this job. He checks all the Mets boxes; he's a fan-favorite choice and understands analytics are a major part of today's game. There are only two issues that could stand in his way: his ability to relate to younger players and work cohesively with the front office.
Girardi began his career by winning NL manager of the year and getting fired in the same season. The Marlins fired Joe Girardi after the 2006 season, his lone season in Florida, despite the team exceeding expectations. In 2006, the Marlins had a payroll of just $15 million; Carlos Beltran was making $17 million a year with the Mets in 2006. The Marlins managed to win 78 games that year.
He was fired at the end of the season, not due to his ability as a manager, but for getting into a heated argument with, at the time, Marlins owner Jeffrey Loria. His stubbornness and inability to fall in line cost him his job.
After Joe Torre retired following the 2007 season, the Yankees quickly snapped up the young firebrand. Girardi would manage the Yankees for 10 seasons, win a World Series and make the playoffs six times. The Yankees never had a losing season under Girardi's watch, but that didn't save his job.
In another weird situation, Girardi was fired after the 2017 season. A season that ended with the Yankees losing in game seven of the ALCS to the eventual World Series champion Astros. The Yankees claim that the reason they fired Girardi was his inability to connect with his young roster.
Whether or not that's true is up for debate. The Yankees young core excelled under Girardi. Aaron Judge became one of the best young players in baseball, Gary Sanchez became one of the best offensive catchers in baseball and Luis Severino became an ace. All of that happened under Girardi, on a team that had just four players age 25 or under. In fact, the Yankees had five everyday players age 30 or older.
However, it's also true that when Aaron Boone came in in 2018 the team won 101 games. A 10-win jump from the 2017 Yankees. Could Girardi have been holding them back? Only those players know the truth.
If Girardi wants the Mets job, he'll have to be able to convince Van Wagenen and the Wilpons that he can connect to the Mets young core. If he can't do that, it's hard to see him getting the job.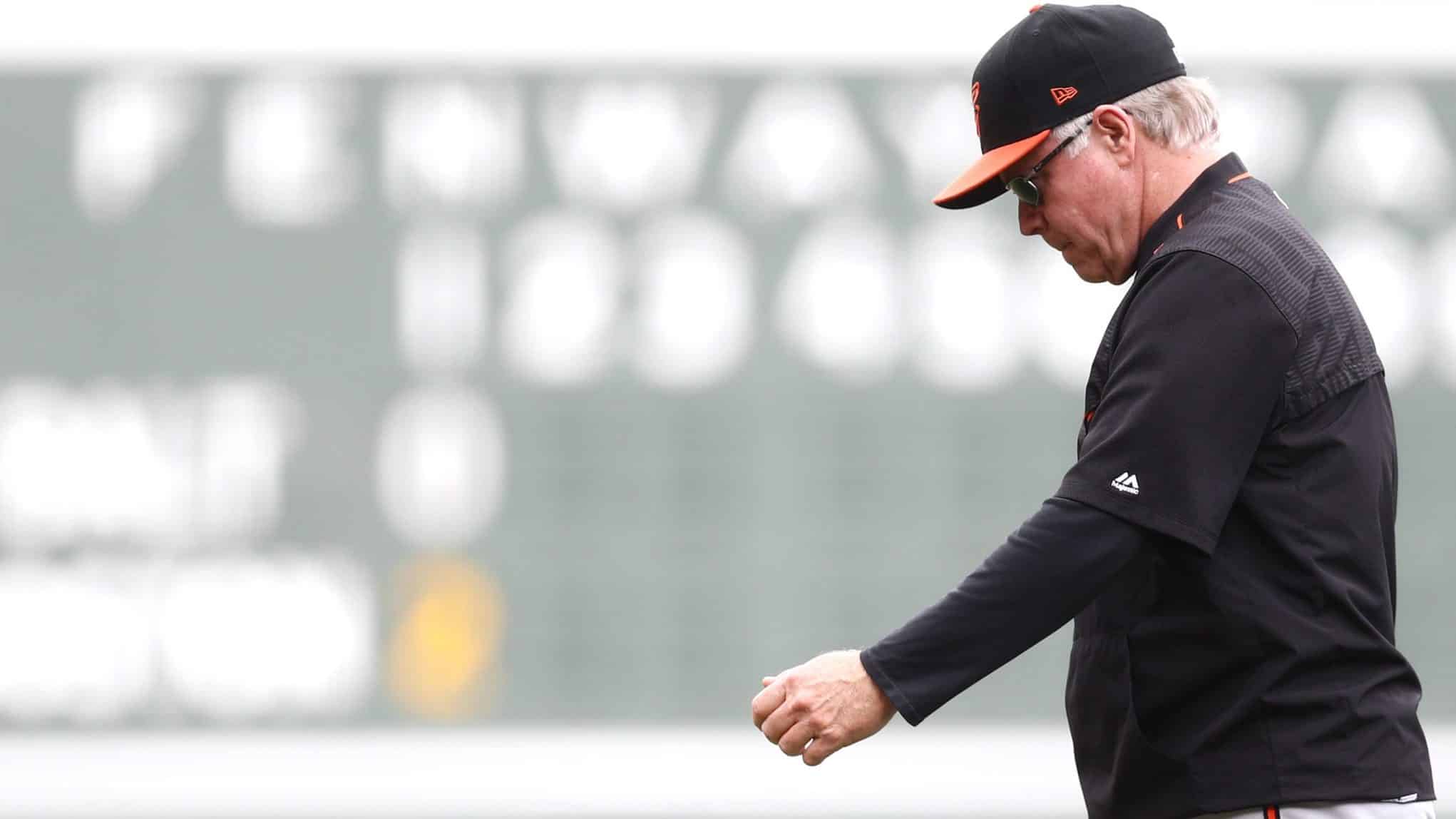 Buck Showalter
Like Girardi, Showalter checks all the boxes that Heyman lays out. Showalter was the Yankees manager in the early '90s that brought them back to relevance before Torre took over. He managed the Diamondback when they came into the league in the late '90s and early 2000s and nobody on this list has managed as many games as Showalter. He does come with his own fair share of issues, though.
Showalter has failed to win in the playoffs everywhere he's gone. He's known for getting his teams to the brink of a World Series and then getting fired. It happened with both the Yankees and the Diamondbacks.
Aside from that, Showalter is well known for liking to do things his way. He rarely likes to collaborate with others when making games decisions. He feels like the clubhouse and the lineup card are his and his alone. Which, may have worked in the '90s and early 2000s, but not today. In today's game, the manager is expected to work hand-in-hand with the front office in all aspects.
Could Showalter do that, or would the Mets be willing to leave him alone to do his thing? The answer to both is probably no, though Showalter recently stated in an interview that he would be open to more collaboration than he was in the past.
On top of that, Showalter is anti-analytics. He believes that to win in today's game you have to be able to understand and read analytics, but not necessarily put them to use. Showalter still believes that intangibles play a larger role in player evaluation than analytics do.
This shouldn't come as a surprise from a manger who continued to hit Chris Davis and JJ Hardy in the middle of his lineup despite a very clear decline, something that ended up costing him his job in Baltimore.
Showalter also isn't known for his genius in-game managerial ability. Rather, he's known for his ability to bring a clubhouse together and get the best out of his players. He gets players to buy into his system.
If the Mets are looking to go old-school than Showalter is their guy. However, don't expect the Mets to go away from analytics, nor should it be expected that the Mets hire someone who isn't willing to collaborate with the front office. If the Mets go for an experienced option Girardi is more likely, but if old-school Fred Wilpon has his way it's very possible that the old-school candidate might win the day.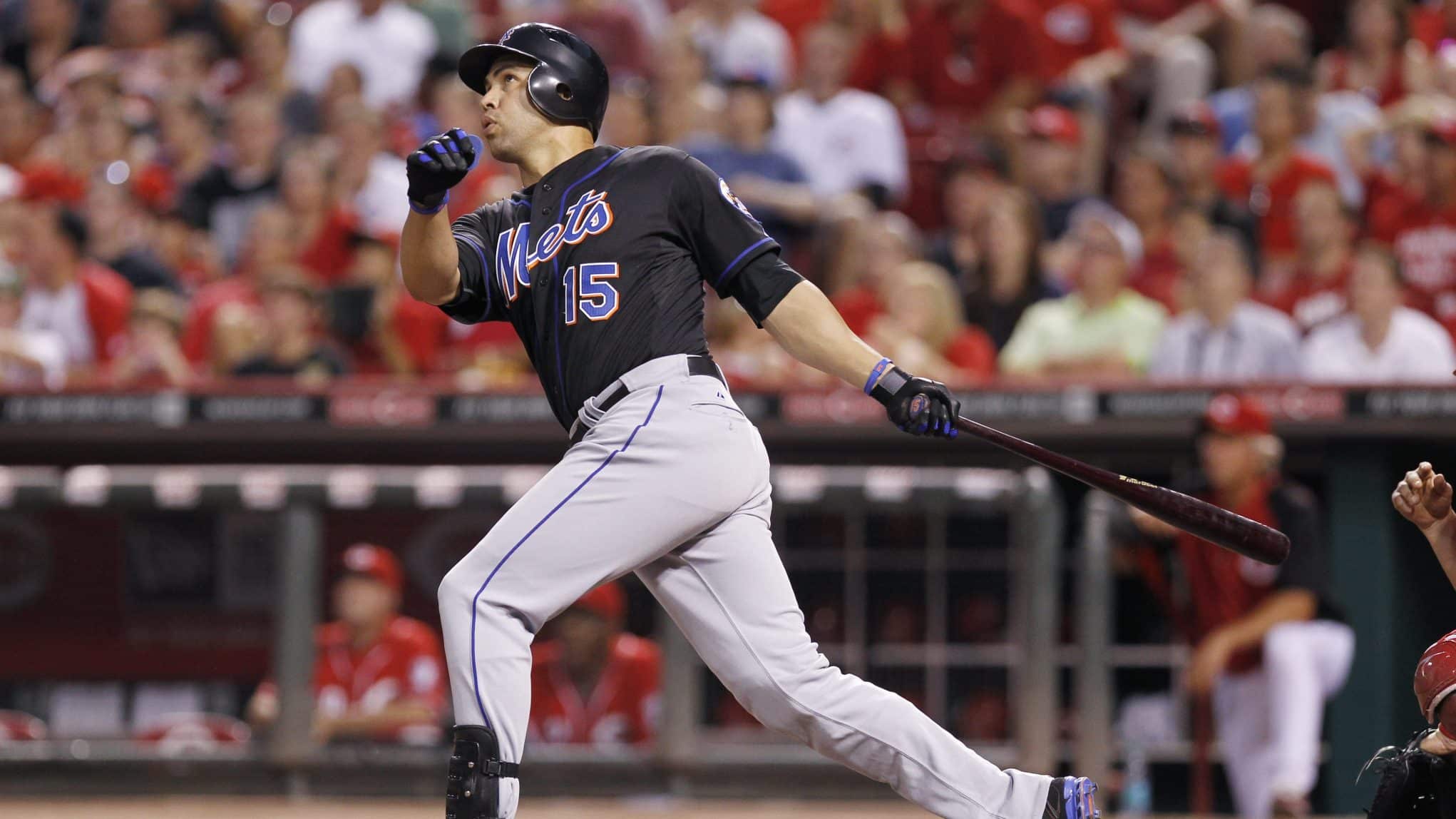 Carlos Beltran
Beltran checks off two of Heyman's reported boxes. He played a large chunk of his career in the NL for the Mets, Cardinals, Giants and Astros. He also has experience with pressure and the media in New York from his time playing on the Mets. The one thing he doesn't have is managerial experience.
Beltran was a clubhouse leader at the end of his career. He was so influential on the Yankees clubhouse 2016 that they brought him in to interview for their manager job in 2017. That was just days after Beltran announced his retirement.
Beltran eventually lost out on the job to Aaron Boone, but he did interview incredibly well. The Yankees loved Beltran so much that they made him a special assistant to Brian Cashman. Since then he has been learning his trade in the Yankees front office.
Beltran is now one of the hottest managerial candidates in baseball. The Padres asked him to interview for their job a few weeks ago, but he declined. He's looking for the right job, and maybe that's the Mets.
There is an obvious risk with the Mets hiring Beltran. They could end up in a situation similar to the one with Callaway. Hiring an unprepared candidate who is not ready to be a manager.
It's also possible that it works out for the better. The Twins won just 78 games in 2018 and hired rookie manager Rocco Baldelli to take over for 2019. The Twins won 101 games. The Red Sox won the World Series in Alex Cora's first season as a manager.
The Mets may be looking for an experienced candidate, but don't be shocked if Beltran ends up with the job. Teams are always looking for the next hot candidate and Beltran fits the trend of new neophyte candidates getting jobs across baseball.