With the starting five and second unit complete, who will fill out the roster from the Knicks and Nets squads?

The final part of this three-part All-New York roster construction series highlights the back-end of the New York Knicks and Brooklyn Nets mixed roster.
The "final five," as we'll call them, don't figure to receive nearly as much playing time, yet the combination of their individual talents and role-player recognition makes this combination a darkhorse to impact the momentum of any game.
As with the other units, talent and fit are important. When you have elite scoring at multiple positions, players that have a more well-rounded game or have the ability to set the table for others become immense assets.
If you don't feel like these guys are important, just tell that to players such as Quinn Cook and Jeremy Lin. Both Cook and Lin worked through the G League (formerly known as the D-League) and eventually made NBA rosters. Lin's ascension was more publicized, but it underscores the importance of talent at every spot on a roster.
Let's take a look at the "final five."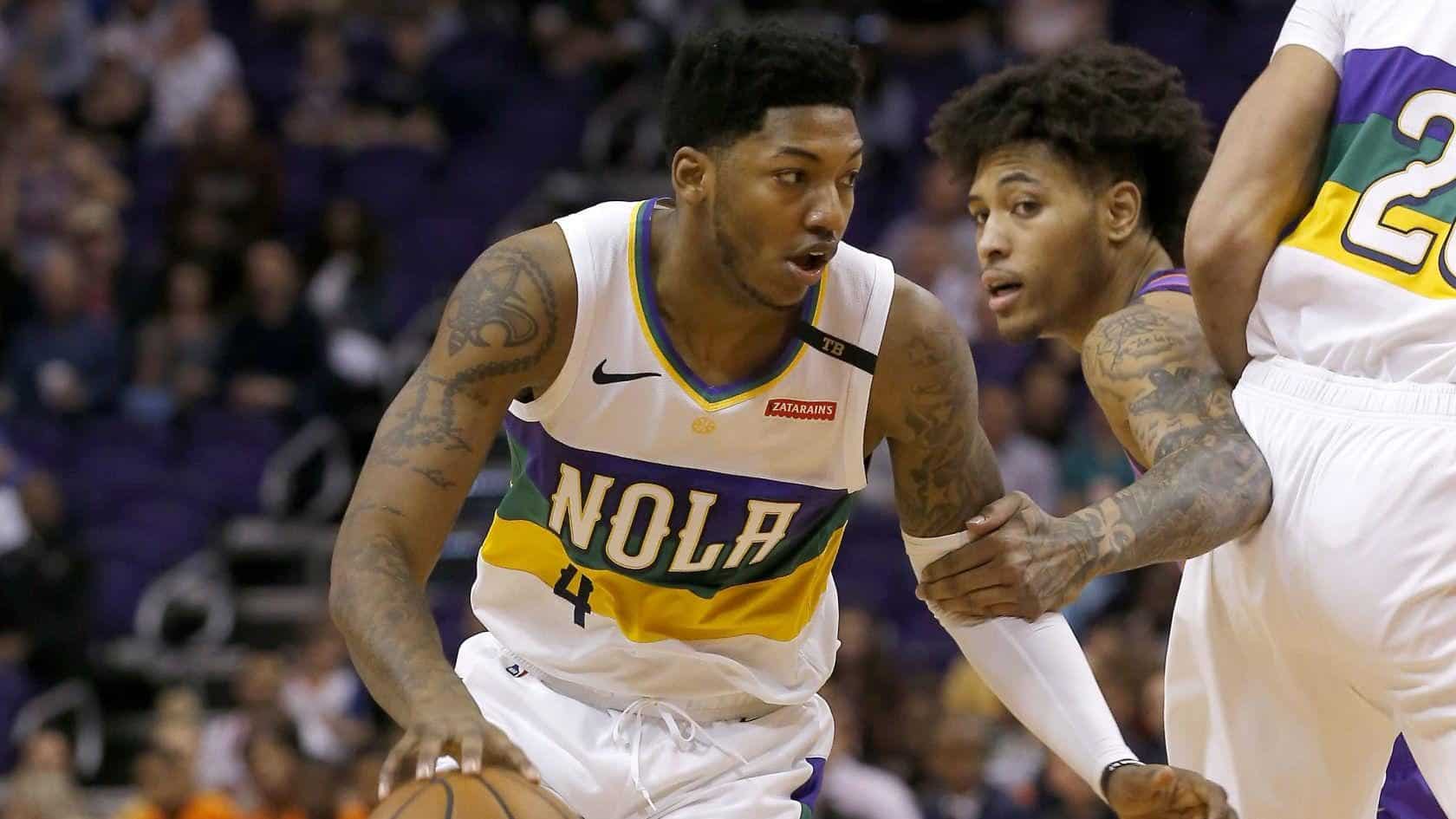 PG Elfrid Payton
Elfrid Payton can do just about everything except shoot the ball really well. A six-year veteran, Payton, who has ties with current Knicks general manager, Scott Perry, signed a two-year deal worth $16 million.
Last season, in 44 games with the New Orleans Pelicans, Payton averaged career-highs in both assists and rebounds per game. For his career, Payton has never averaged less than six assists-per-game during an NBA season. The last time a Knicks point guard averaged over six assists per game, it was Jeremy Lin during a strike-shortened season in 2011-2012.
Defensively, per Synergy, in areas such as defending the pick and roll ball-handler, spot-up shots, dribble hand-offs, and post-ups, Payton was rated within the "Good" or "Excellent" ranges. Furthermore, the six-year man out of Louisiana at Lafayette has averaged at least one steal per game every year he's been in the league.
It would've been easy to put Dennis Smith Jr. at this spot. He's more talented by a mile. But Payton, a player who recorded five-straight triple-doubles last season, has a better track record with doing the things that lead to winning. This, even if his teams haven't necessarily won. I like Smith's potential but would need to see his 'improved shot' for an entire season before putting him on this squad.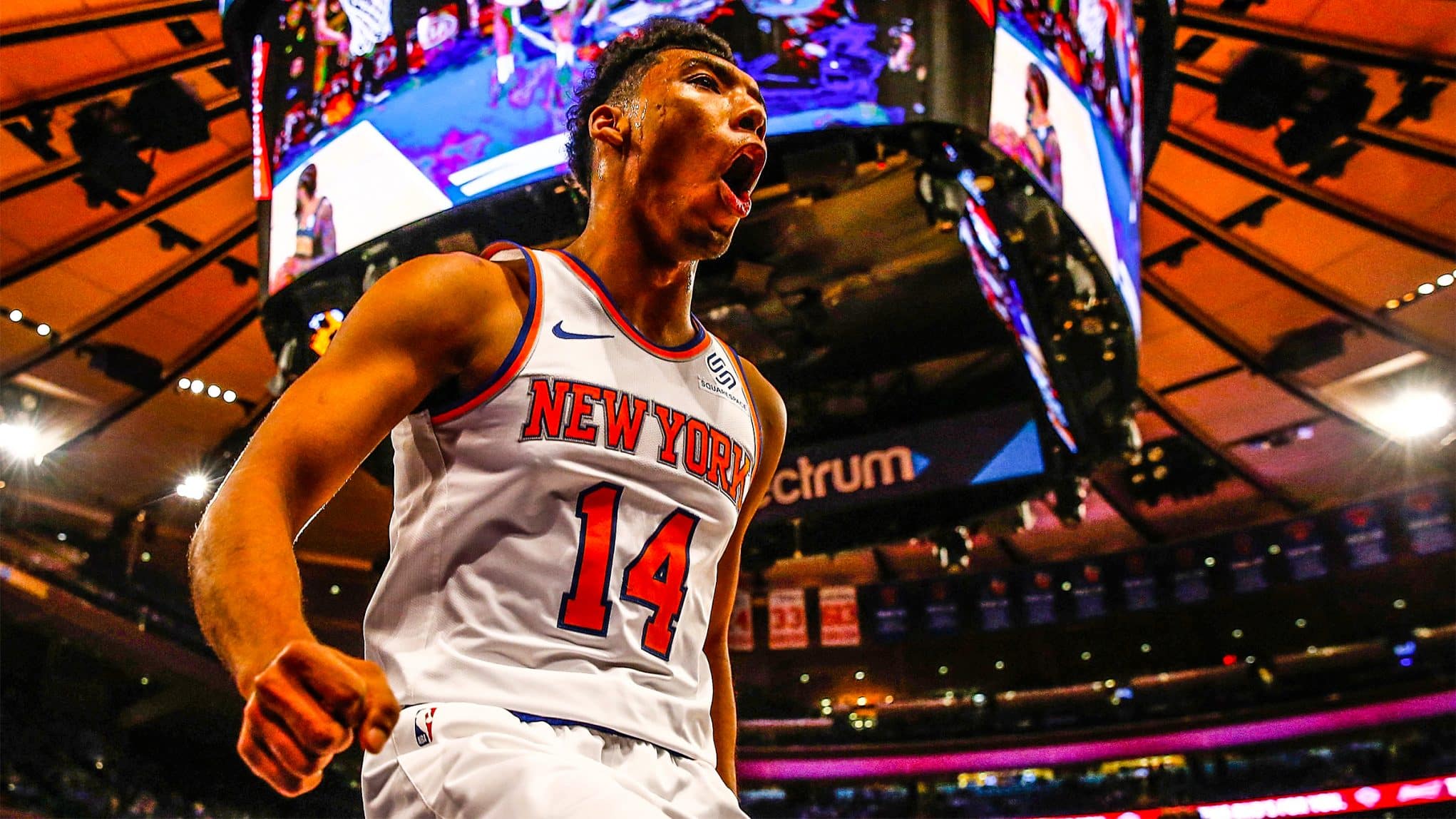 SG Allonzo Trier
Allonzo Trier, or "Iso Zo" as he is affectionately called, is far more than an isolation scorer and automatic bucket. Trier burst on the scene last season with the Knicks as one of the few bright spots on a team that only won 17 games. Trier recorded some highlight-reel moments that kept fans on the edge of their seats.
Not surprisingly, as his nickname suggests, Trier, much like second-unit guard Spencer Dinwiddie, operates at his best in isolation. Per Synergy, Trier ranked only behind James Harden and Spencer Dinwiddie in points-per-possession, as guards who played at least 60 games and accumulated at least 10% of isolation possessions during the season.
The second-year man out of the University of Arizona also ranks within the 94th percentile in unguarded catch-and-shoot attempts and within the 99th percentile in guarded catch-and-shoot attempts in the half-court.
But what may come as a surprise to some, is that Trier's defense is not a weakness or liability on the court. Per Synergy, Trier ranks within the 72nd percentile as an isolation defender and within the 91st percentile in defending jump shots off the dribble.
Trier's game is still developing but this young stud promises to be an impact player for the Knicks in a contract year.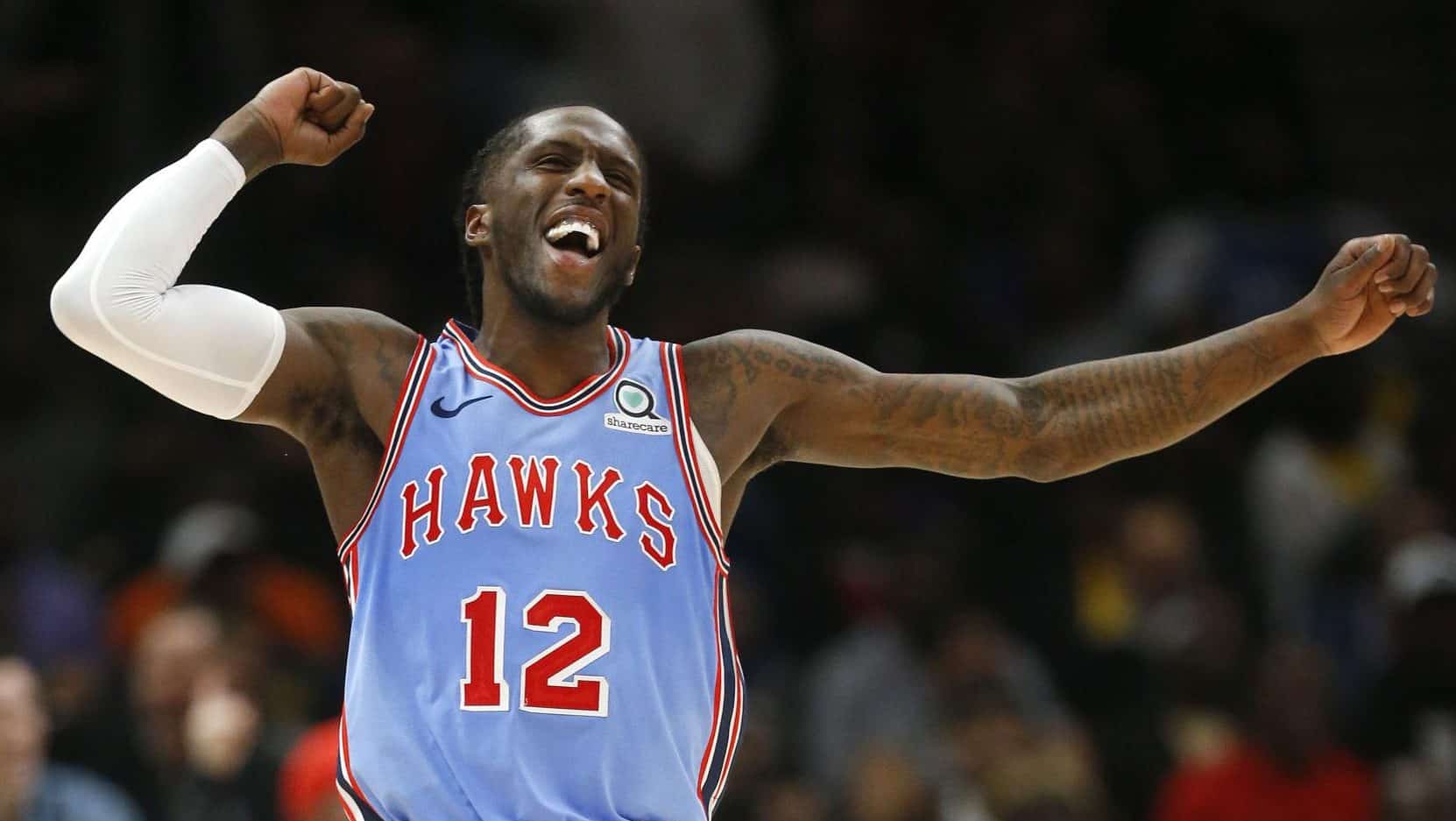 SF Taurean Prince
Taurean Prince might've been an after-thought as part of the Nets-Hawks trade that eventually gave Brooklyn the cap space needed to sign two-max contracts. But ask most Nets fans, and they'll tell you that Prince is going to be an exciting player to watch this season.
At six-foot-eight and weighing in at 220 pounds, Prince possesses the physical tools needed to play both forward positions in today's NBA. A career 38% shooter from the three-point line, Prince will fit seamlessly in Kenny Atkinson's motion offense that promises to give him plenty of chances to spread the floor and hoist up shots from 27 feet and beyond.
Prince spent 69% of his time at the small forward position during the 2018-19 season according to Basketball-Reference. During that time, he shot over 40% on both catch-and-shoot threes and threes from the corner. However, his defense will need improvement. Jensen also explains that opponents shot over 47% when he was the primary defender.
This probably prompted Atkinson to challenge Prince after a recent practice. Via the Brooklyn Nets Twitter account, Atkinson mentions that he wants Prince to embrace a role as a "defensive stopper." He also explains that Prince has the tools to fit the role of a "three and D" athlete, but that his defensive skills need to be developed.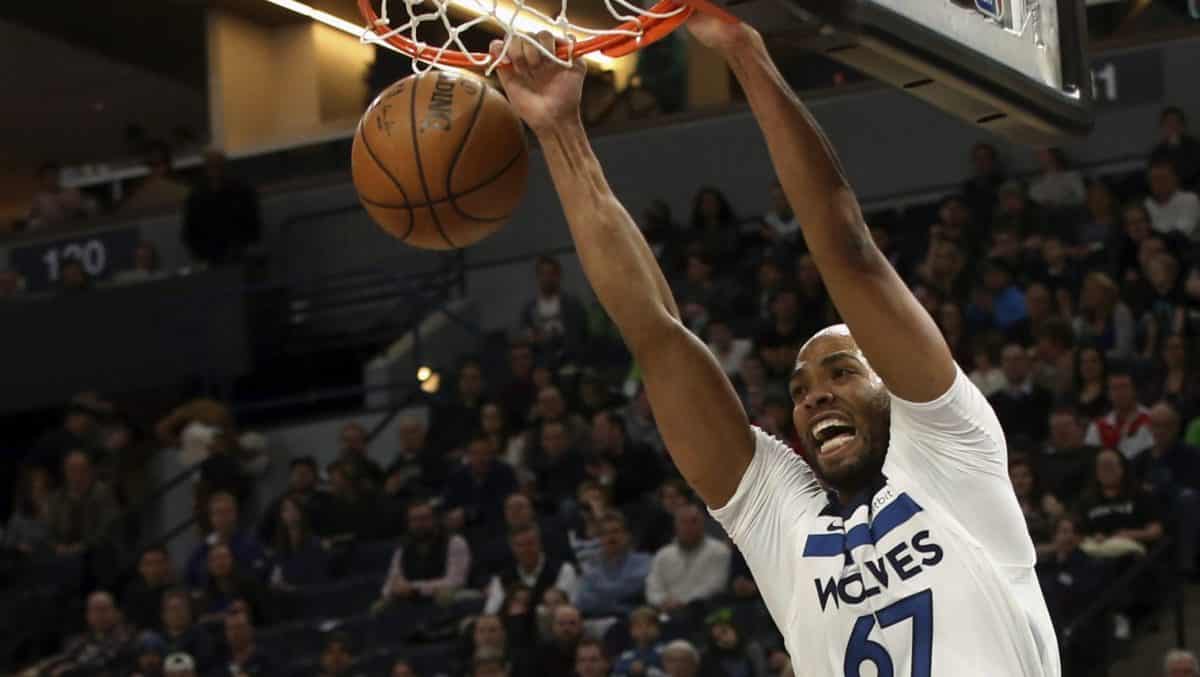 PF Taj Gibson
Taj Gibson is one of the more solid plug-and-play role players in the NBA. The 11-year man out of USC has played at least 24 minutes-per-game over the last three seasons. Despite not being a gifted scorer, his usage tells you that teams and coaches value his defense and toughness.
When the game slows down, Gibson is likely to make an impact. Per Synergy, Gibson ranks within the 86th percentile in offensive efficiency in the half-court. Additionally, he also ranks within the 85th percentile in offensive rebounds (putbacks), and within the 71st percentile as the roll man in pick-and-roll.
Defensively, last season Gibson averaged 4.5 box outs-per-game and ranked within the 74th percentile in guarding post-ups. Gibson may not be the best rim protector in the world, but his positional awareness, rebounding, and mid-range game makes him a contributor on any team.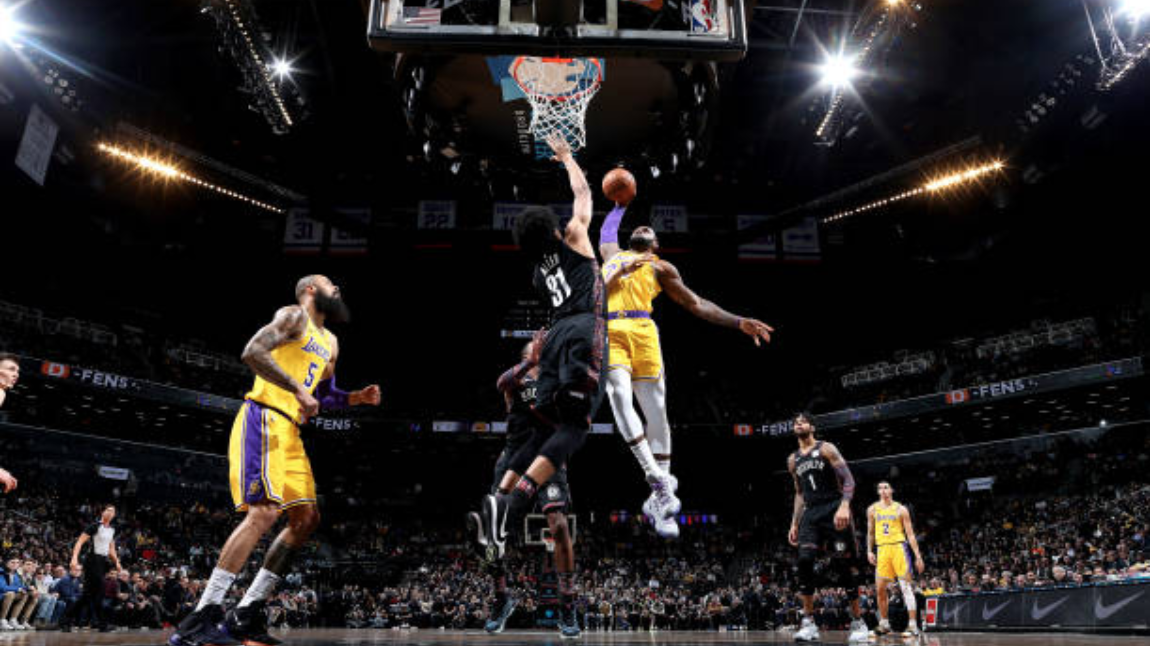 C Jarrett Allen
Jarrett Allen made headlines when he blocked an attempted dunk from the "King"—LeBron James.
But despite some solid areas of growth, Allen looked like a child against Joel Embiid and the 76ers during their showdown in the playoffs. Allen's struggles most likely contributed, at least in part, in the Nets' decision to give multiple years and substantial money to veteran center DeAndre Jordan.
On defense, Allen does what the Nets want to do in terms of guarding shots at the rim. Per Synergy Allen ranks within the 79th percentile in guarding shots around the basket. Additionally, he also ranks within the 84th percentile in defending isolation plays.
On offense, Allen does well in both, half-court and in transition. The third-year man out of Texas ranks within the 81st percentile in offensive efficiency in transition and within the 90th percentile in half-court offense. Allen developed some nice chemistry with former teammate D'Angelo Russell, and with a pass-first point-guard like Payton, Allen can continue his ascent as one of the better young centers in the game.
Overall, there's plenty of talent on both New York teams. With the momentum clearly favoring the Nets, the Knicks have to use their depth to stand out. The forward positions on both squads promise to provide a ton of production even without Kevin Durant. Although there was not a section devoted to a coaching staff, its clear that Atkinson has separated himself from his peers as one of the brightest minds in player development.
As with any team comprised of players from other squads, there will be a debate about snubs. But with the exception of a few positions, the final part of my three-part series ties a bow around the best version of a mixed Knicks-Nets roster.