The star power favors the Brooklyn Nets, yet the New York Knicks have surprising depth. Who makes the final cut?

The Brooklyn Nets coup during the summer of 2019 injected a large dose of star power into the New York City sports scene. The New York Knicks and Madison Square Garden have long been the city's favorite squad and theater for basketball. Over the years, The Garden has been graced by some of the game's most elite talent.
But with names like Kevin Durant and Kyrie Irving printed on the backs of Nets jerseys, a new juggernaut, from Brooklyn, has emerged amidst the skyscrapers in Manhattan. In fact, if history tells us anything, it's that the Knicks, for quite some time, have been second-fiddle to just about any team in the arms race for top tier-free agents.
Even without Durant for what may be the entire 2019-20 season, the win-loss record will most likely favor the Nets. However, the Knicks, who enter year two of a long-awaited rebuild, will have many exciting young players and veterans on short-term deals battling to prove themselves.
But just how many of those young prospects and vets would make a roster compiled from both the Knicks and Nets? The starting five would most certainly favor the Nets, but you might be surprised as to what the second unit looks like.
Part one of this three-part roster construction series takes a look at the starting five. A unit that boasts skill, length, athleticism, and above all … buckets. Let's take a look at New York's best starting five.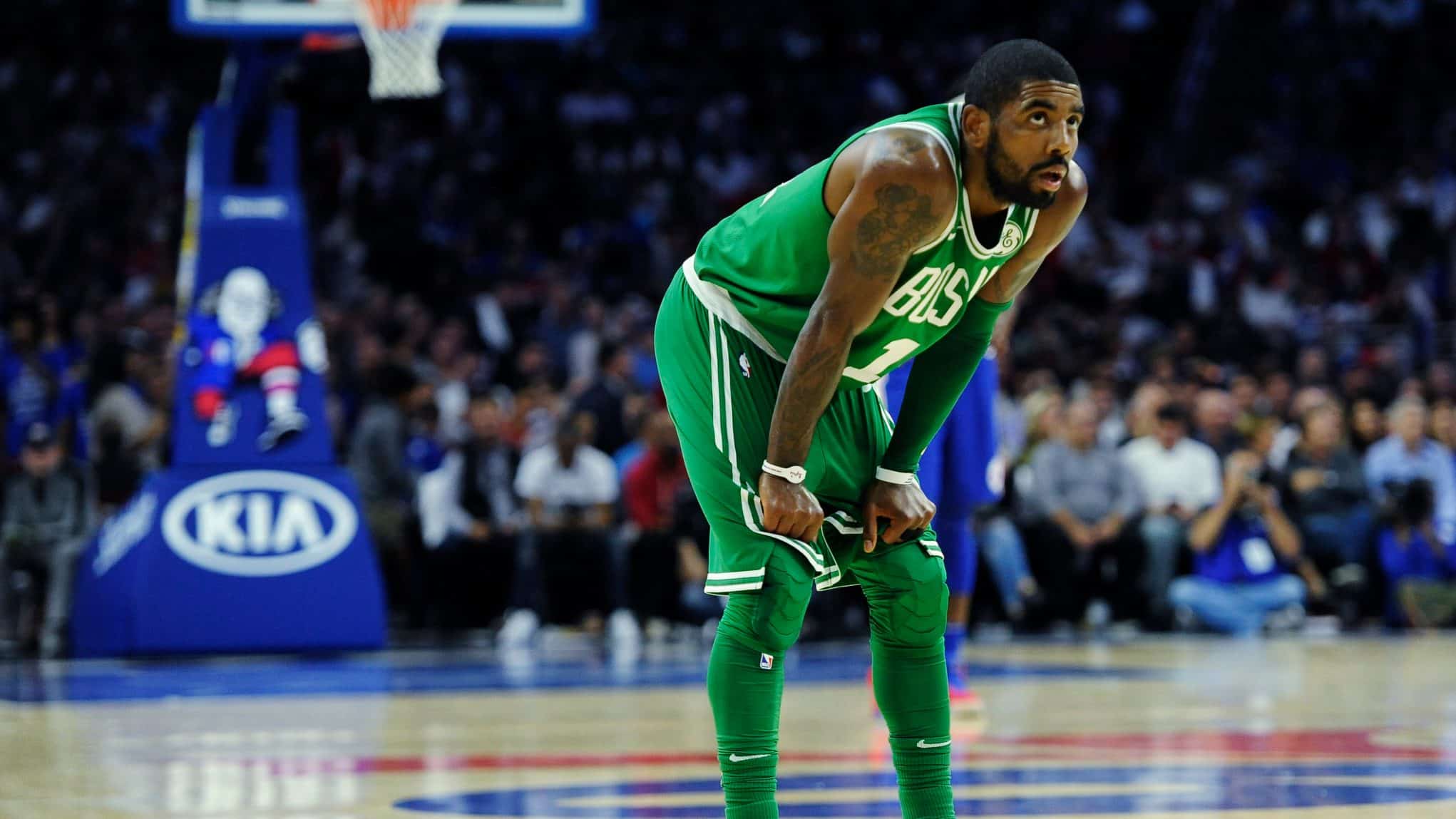 PG Kyrie Irving
When he's not moonlighting as the world's most famous geologist, Irving is usually torching your favorite team's best defender. Durability may not be his calling card, but Irving has poured in over 20 points per game during most of his eight seasons in the league.
A six-time All-Star and two-time All-NBA selection, Irving is the obvious choice in a field that includes names like Dennis Smith Jr., Spencer Dinwiddie, Elfrid Payton and Frank Ntilikina. You may be aware of Irving's devastating handle and ability to finish in traffic, but what you need to know is that Uncle Drew finished the 2018-19 season shooting above 40% from the three-point line for his third season in a row.
Add on the fact that, when compared with players who played in at least 65 games and were involved in pick-and-roll action, as the primary ball-handler, Irving ranked seventh in points per possession, among players with 25% frequency. You don't have to like his mind-numbing post-game interactions with the media, but you have to respect his game.
SG Caris LeVert
Boy, do Knicks fans wish Tim Hardaway Jr. was what Caris LeVert has become … damn. The former Michigan standout is a 6-foot-7 guard who can score, defend, and play multiple positions. LeVert, despite missing most of 2018-2019 through injury, earned every bit of his three-year, $52-million extension.
ESNY's own Matt Brooks delved into LeVert's potential as a primary or secondary playmaker. Especially with Durant missing most of the season and potential durability issues with Irving, LeVert may take the next step in fleshing out other parts of his game.
Despite losing to the Philadelphia 76ers in the playoffs, LeVert developed good chemistry with Brooklyn's bigs and lead the team in passes off drives. He also led the team in secondary assists, which shows us that his fourth season in the NBA just might be his best.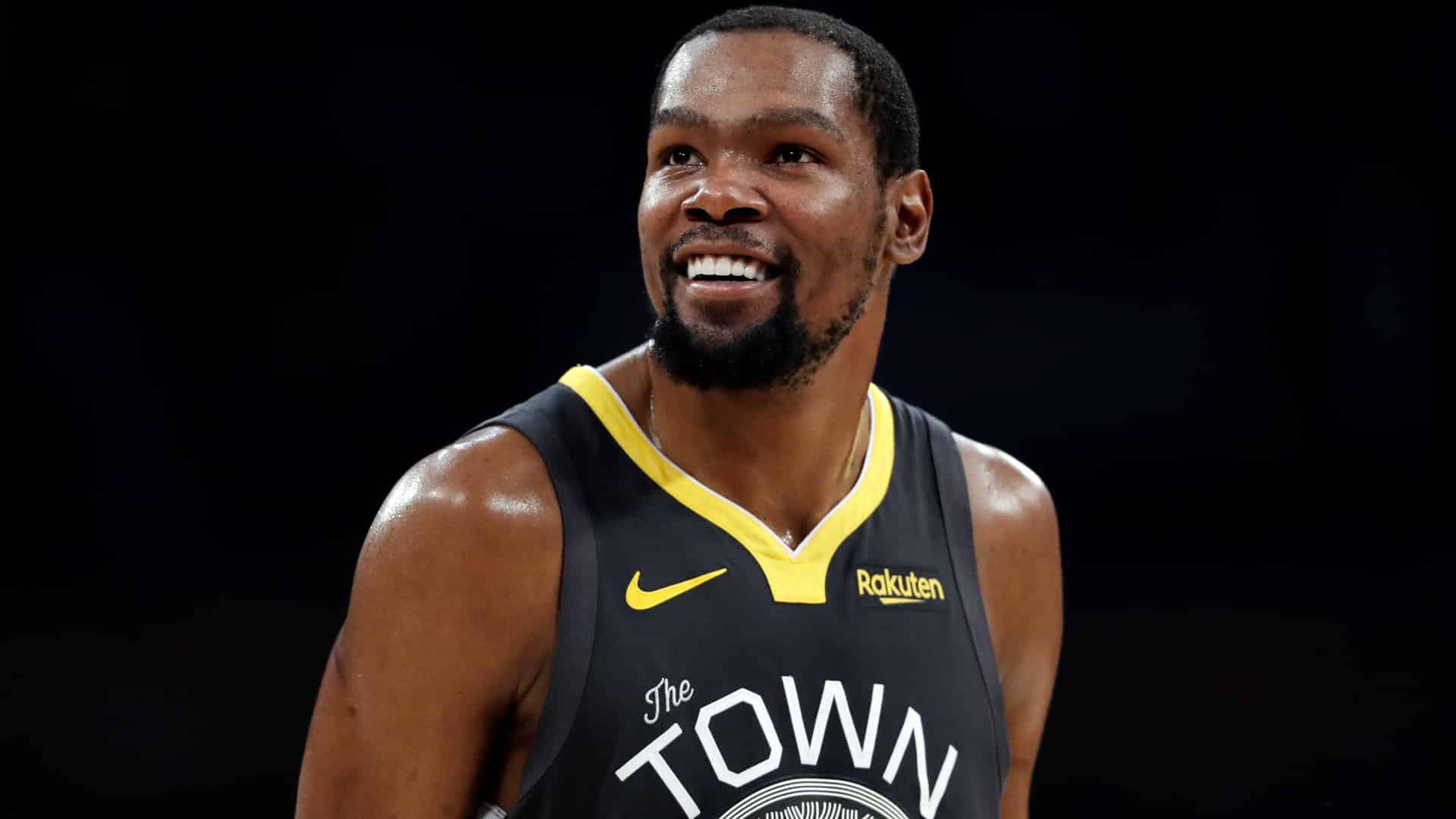 SF Kevin Durant
There's really nothing to write that hasn't already been said about one of the game's most transcendent talents. Unless you want to argue he should play the four, it's on to the next one.
But since there are games played in October, and the Nets will open the season without KD on the floor, his replacement needs to be discussed. Further analysis of his game will be discussed in part two of this series, but I think Joe Harris is the most logical substitution for Durant.
Sure, there will be issues with defense and an argument can be made for Marcus Morris, but Harris is truly one of the game's most gifted shooters, both on the move and from the standstill position. Pairing him with guards who can drive and break down the defense is a no-brainer.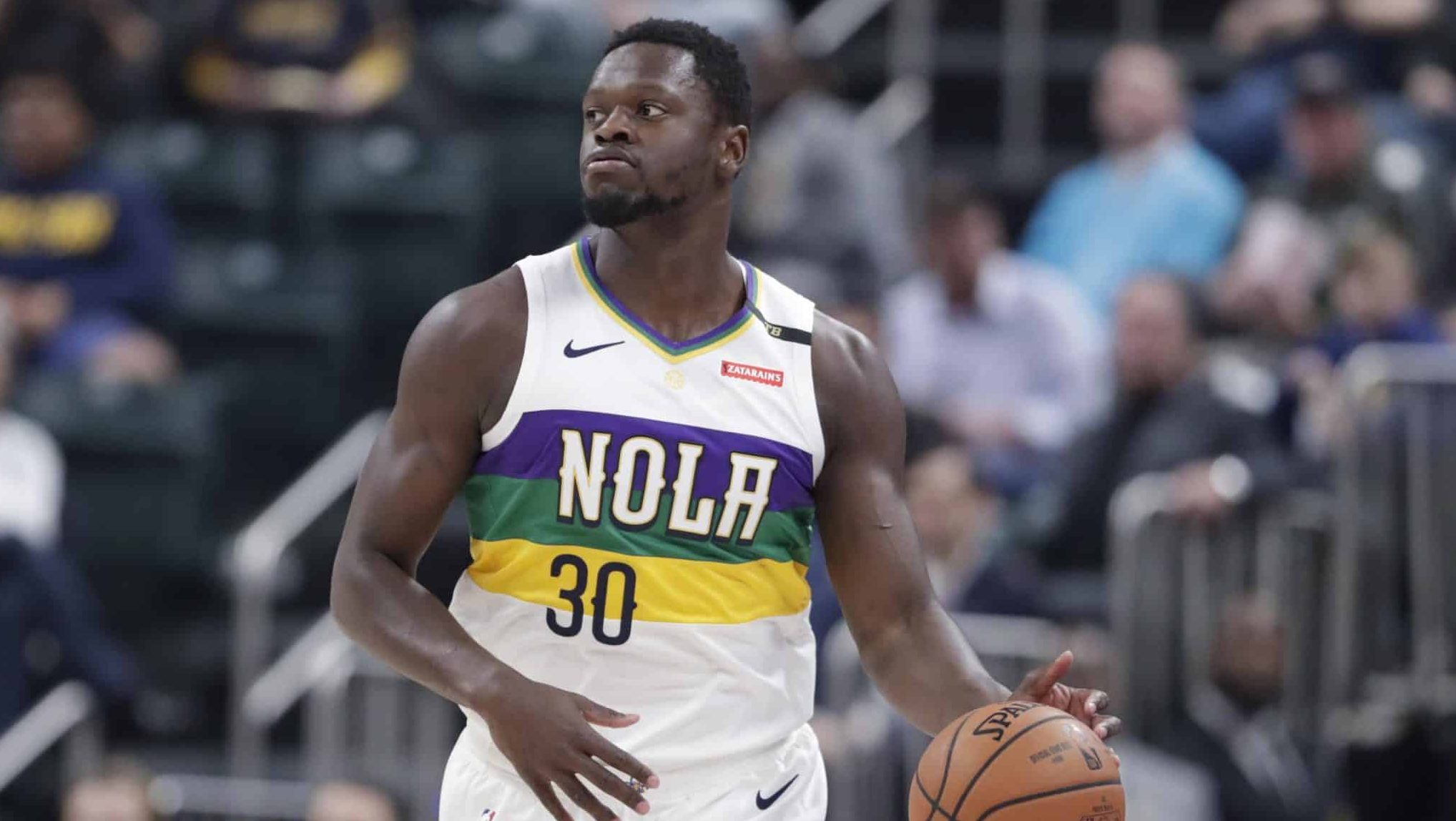 PF Julius Randle
This past offseason, the Knicks signed Julius Randle to a three-year deal worth $62 million. The third year is a team option, which Knicks fans will love. And just like that, Randle became arguably the team's best player and a clear number-one option on offense.
Barring a complete breakdown of team functionality or injury, Randle's statistical output should not stray too far from his 2018-19 season where he averaged just over 21 points and eight boards per game. Even if Smith has the breakout year that Knicks fans are hoping for, Randle is still likely to see the rock early and often.
Now it's possible that you can advocate for a player like Taurean Prince at the four-spot. With elite offensive talents like Durant and Irving who can drive and kick out to shooters, Prince's career 38% from three might look appealing. However, Randle's ball-handling and craftiness as a 6-foot-9 forward cannot be overlooked. Talent wins out here.
C Mitchell Robinson
The center position on this roster will definitely divide most basketball fans in New York. Tribalism is huge here and it's rare that you can find someone willing to give the other team's guy credit. And while I'm sure Nets fans love themselves some Jarrett Allen, after a few PBR's at the local beer garden, they would have to admit that Robinson is the choice here.
Over the summer, I wrote about Robinson as one of the early favorites to receive an extension as part of the Knicks young core. Using Nylon Calculus's player impact plus-minus metric, Robinson's impact on winning was measured as just behind players like Draymond Green, Rudy Gobert and Andre Drummond, but just above Clint Capela in a year where he averaged a double-double.
Furthermore, Michael Salfino of FiveThirtyEight referenced Robinson's box plus-minus from his rookie season, which ranked fourth all-time behind players like David Robinson and Michael Jordan. Coupled with the fact that Robinson was selected 36th overall during the 2018 draft, the sky is the limit for the 21-year old from Louisiana.
Moving forward, the bench positions on this team are likely to spark heated debate. The Knicks have interesting depth, yet most fans will always ascribe greater value to their young prospects and role players when compared with another team.
Furthermore, the issue of talent over fit and cohesion will always be at the forefront of the debate. Players like Allonzo Trier and Smith Jr. are not bereft of talent but have similar games. The question becomes how do you maximize the skill set of your most talented players (in any unit) while still maintaining a cohesive offense.
That's a question left for part two of this series.
Follow Geoff on TWITTER