The New York Rangers released their preseason schedule on Tuesday afternoon as play is set to begin on Sept. 18 at Madison Square Garden.

Can there be anything better for fans than hearing the New York Rangers traded for Jacob Trouba? Probably not. But regardless, finding out when the newcomer will first suit up is the next best thing.
The Rangers released their preseason schedule on Tuesday morning. The NHL wasted no time getting the presumed No. 1 and 2 selections in the 2019 NHL Draft on the ice against one another.
On Sept. 18, the Rangers will host the New Jersey Devils at Madison Square Garden in the first of six preseason contests. This could be the first of many battles between Jack Hughes and Kaapo Kakko if the draft unfolds as many anticipate it will on Friday, June 21.
The preseason schedule has the Blueshirts playing three games at the Garden and three games on the road.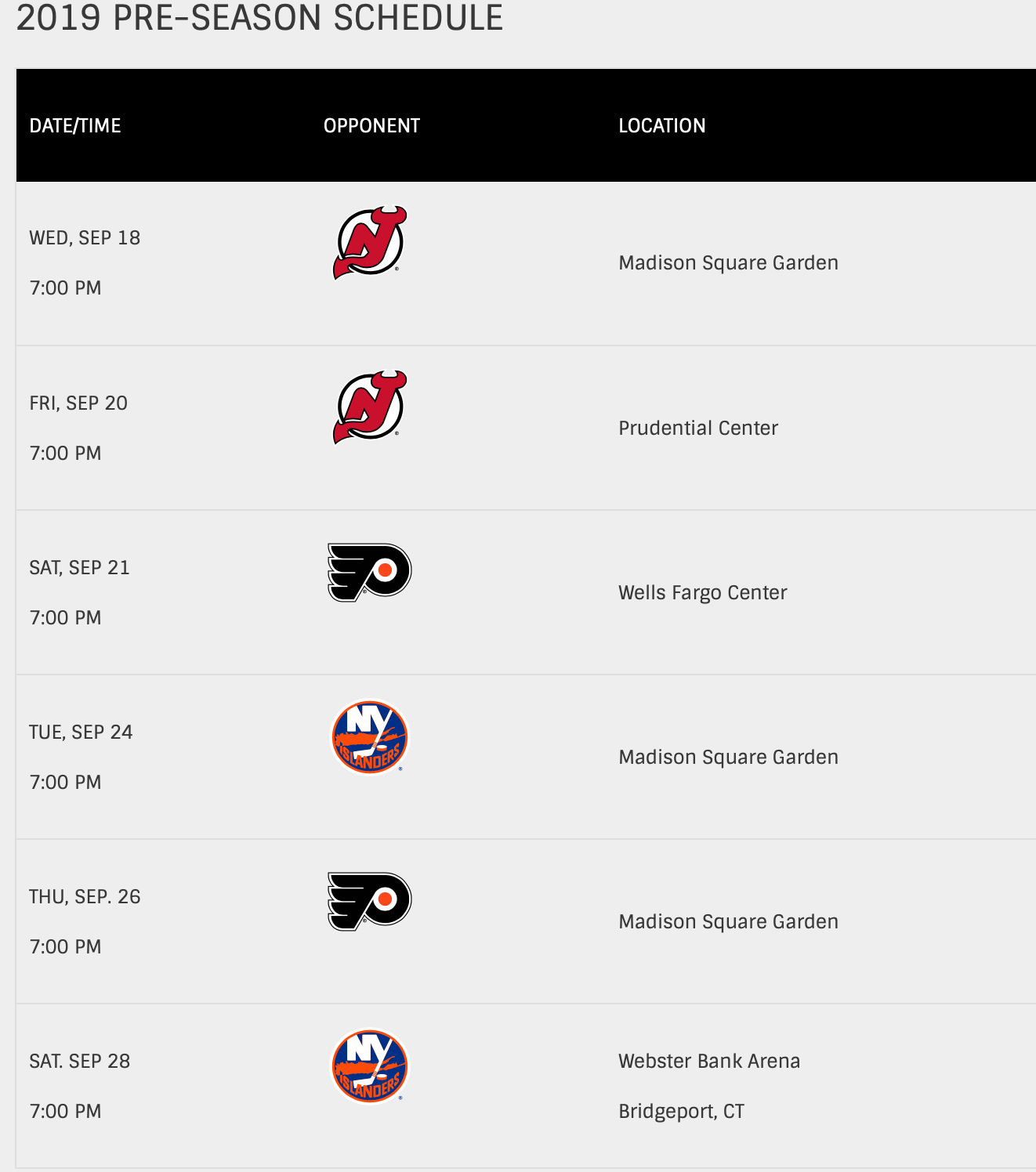 Following the Sept. 18 game at home, the Rangers will play New Jersey at the Rock on Sept. 20, at the Philadelphia Flyers on Sept. 21, home against the New York Islanders on Sept. 24, and finally home against the Flyers on Sept. 26.
The Rangers conclude the exhibition slate Sept. 28 against the New York Islanders at Website Bank Arena in Bridgeport, CT., the home arena of the Islanders' American Hockey League (AHL) affiliate, the Bridgeport Sound Tigers.
All six games have a start time of 7:00 p.m. ET. Single game tickets go on sale in September.
The New York Rangers regular season schedule is anticipated to be announced shortly after the NHL Draft.
Follow Frank Curto on TWITTER