The New York Mets have had some dominant pitchers during the 21st century. Here's the definitive list on where they all stand.
The 21st century has been a wild ride for New York Mets fans. In this span, we have seen the club win the National League pennant and open Citi Field. However, we have also seen our share of fourth and fifth place finishes in the NL East.
These highs and lows are an ordinary part of being a Mets fan. All these events lead to an intriguing question: Who are the best Mets pitchers of this century?
This is (obviously) not an exact science. It was a delicate art of balancing results against potential in some cases. Some guys on the list came to the club in the latter stages of their career. Any statistics used are while the player was with the Mets, not his entire career accomplishments.
Honorable Mentions
Steve Trachsel: After signing with the Mets in December of 2000, Trachsel got off to a brutal start. He pitched so poorly in the early part of the 2001 season that he was optioned to the minors. Upon returning later that year, his career was reborn. He received an NL Player of the Week honor in 2003 and pitched for the club through the 2006 season.
Statistics: 66-59, 4.09 ERA, 1.381 WHIP
Bartolo Colon: Affectionately known as "Big Sexy," Colon was a fan favorite during his time here. While Colon was not the same pitcher after leaving the Mets, he was impressively able to pitch until he was 45-years-old. I wish I could put Colon on this list, but the body of work just isn't large enough.
Statistics: 44-34, 3.90 ERA, 1.225 WHIP
Awards/Accolades: All-Star (1)
Zack Wheeler: The first current Met to discuss, Zack Wheeler falls in the same boat as Colon. He just doesn't have the body of work. Things would have been really interesting if he had not missed the entire 2015 and 2016 seasons.
Statistics: 36-33, 3.81 ERA, 1.319 WHIP
Matt Harvey: It all started with so much promise. After starting 10 games in 2012, Matt Harvey burst on to the scene in 2013. His All-Star Game start at home that year was one of the best memories in the 11-year history of Citi Field. However, injuries and a questionable attitude derailed his once promising career. The club traded Harvey to the Cincinnati Reds early in the 2018 season.
Statistics: 34-37, 3.66 ERA, 1.192 WHIP
Awards/Accolades: All-Star (1), Top-Five Cy Young Voting (1)
Francisco Rodriguez: "K-Rod" is our first closer to discuss. While Rodriguez compiled 83 saves in his nearly three seasons as a Met, it wasn't quite enough to crack the top 10.
Statistics: 83 saves, 3.05 ERA, 1.28 WHIP
Awards/Accolades: All-Star (1)
10. Armando Benitez
Let's start off with my most controversial inclusion. Benitez is deservedly disliked by many Mets fans. Arriving late to Game 4 of the NLDS and surrendering the lead in Game 1 of the 2000 World Series are some things that some fans will never get over. Despite these issues, the Dominican established himself as one of Major League Baseball's better closers during his time in New York.
Statistics: 160 saves, 2.70 ERA, 1.133 WHIP
Awards/Accolades: 2001 NL Rolaids Relief Man Award, All-Star (1)
9. Pedro Martinez
It's a shame we couldn't have seen Martinez in a Mets uniform just a few years earlier. Signed to a four-year, $53 million contract prior to the 2005 season, Martinez's inaugural campaign was solid. He posted a 15-8 record with a 2.82 ERA and 208 strikeouts. Injuries took their toll after that and Martinez would pitch just one more season after the leaving the Mets post-2008.
Statistics: 32-23, 3.88 ERA, 1.159 WHIP
Awards/Accolades: All-Star (2)
8. Jeurys Familia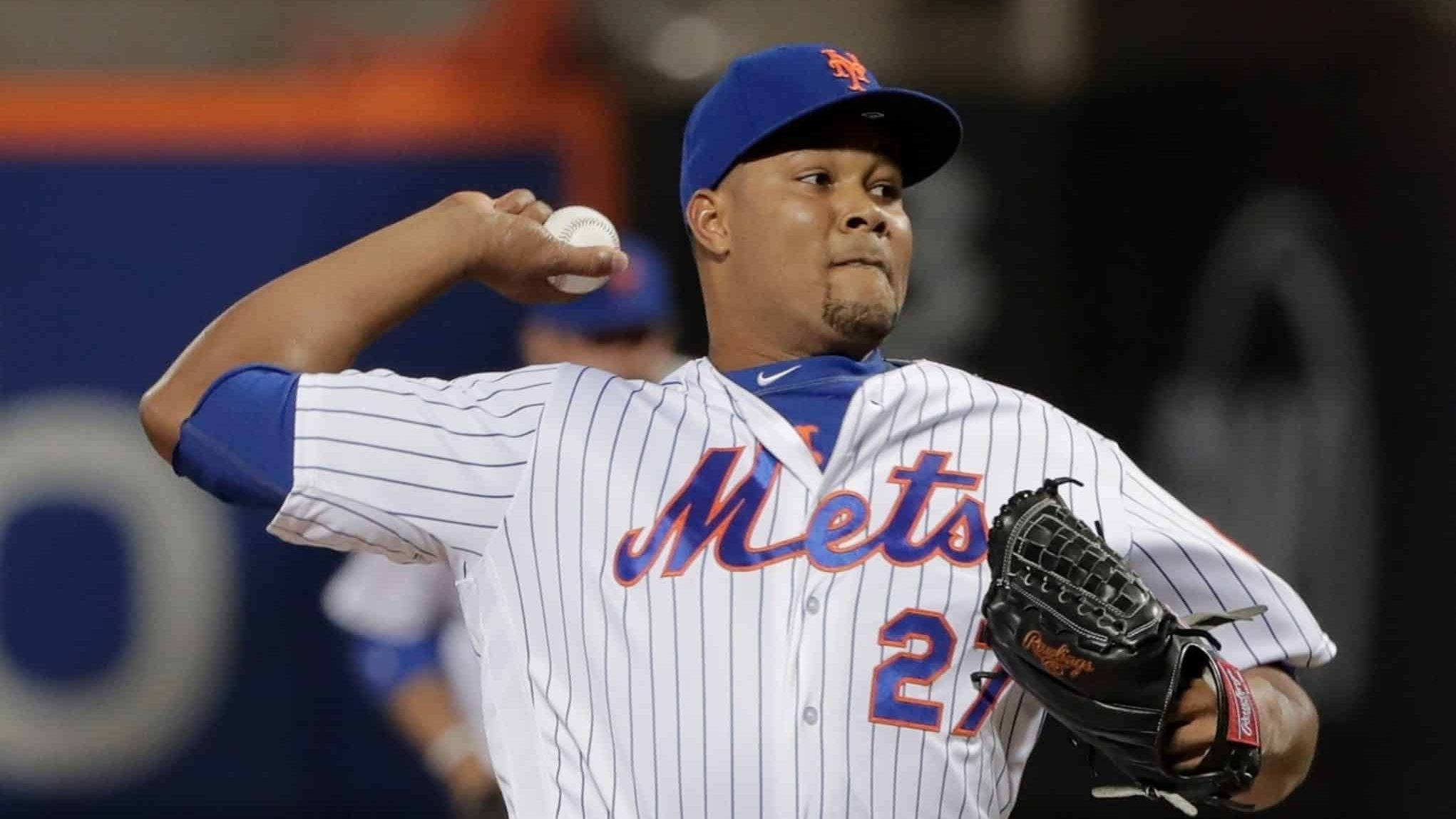 Jeurys Familia is no longer the closer in Queens thanks to the addition of Edwin Diaz, but he was lights out in his younger days. Between the 2015-16 seasons, he converted 52 straight saves and led baseball with 51 saves in 2016. His results haven't been stellar this year—a 5.87 ERA in 15 appearances—but he is still providing quality insurance in the event that Diaz should miss some time.
Statistics: 123 saves, 2.81 ERA, 1.242 WHIP
Awards/Accolades: Top-10 Rookie of the Year, All-Star (1)
7. Billy Wagner
Our third, and final, closer to appear on this list, Wagner was elite at every stop in his career. Unlike most players, Wagner went out on top. He posted a career-best 1.43 ERA in his final season with the Atlanta Braves in 2010.
Personal side note: Wagner should receive much more Hall of Fame consideration than he is currently getting. He has hovered around 16% of the vote, while Trevor Hoffman received 79.9% on his third ballot. This discrepancy is largely due to the sheer volume of saves, but that only tells part of the story.
Statistics: 101 saves, 2.37 ERA, 1.054 WHIP
Awards/Accolades: Top-10 Cy Young Voting (1), All-Star (2)
6. Johan Santana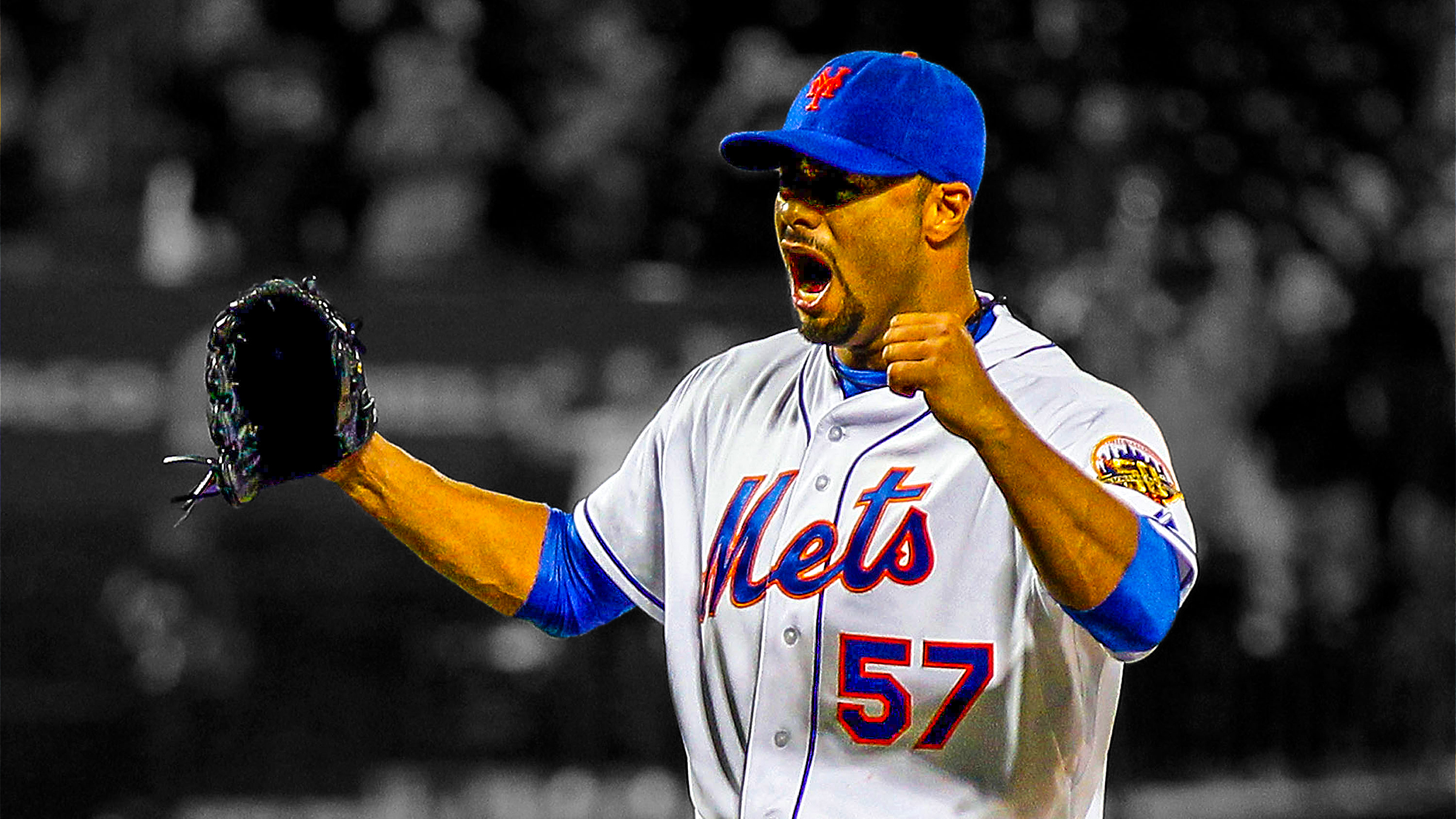 Johan Santana will always hold a special place in our hearts for throwing the only no-hitter in team history. Arguably the best pitcher in the game during his time with the Minnesota Twins, two shoulder surgeries would end his Mets career prematurely. Despite his greatness, Santana's Mets career is a case of "what could have been."
Awards/Accolades: Top-Three Cy Young Voting (1), All-Star (1)
5. R.A. Dickey
One of the more unlikely recent success stories in MLB history, Dickey initially joined the Mets on a minor league deal in 2010. The knuckleballer will always be remembered for his magical Cy Young Award-winning 2012 season. Dickey won 20 games that year and recorded the only All-Star appearance of his 15-year career. This is one of the times where I have to hand it to the Mets' front office. They capitalized on Dickey's value and shipped him to the Toronto Blue Jays in December 2012 in a deal that brought us Noah Syndergaard. Well done, Sandy Alderson.
Statistics: 39-28, 2.95 ERA, 1.15 WHIP
Awards/Accolades: Cy Young (1), All-Star (1)
4. Tom Glavine
Glavine is better known for his time with the Braves, but he had his moments in Queens as well. He was an All-Star at age 40 in 2006 and finished just one victory shy of the NL lead that year. The crowning moment of Glavine's Mets tenure was when he recorded his 300th win at Wrigley Field in 2007. He was inducted into the Hall of Fame in his first year of eligibility in 2014.
Statistics: 61-56, 3.97 ERA, 1.373 WHIP
Awards/Accolades: All-Star (2)
3. Noah Syndergaard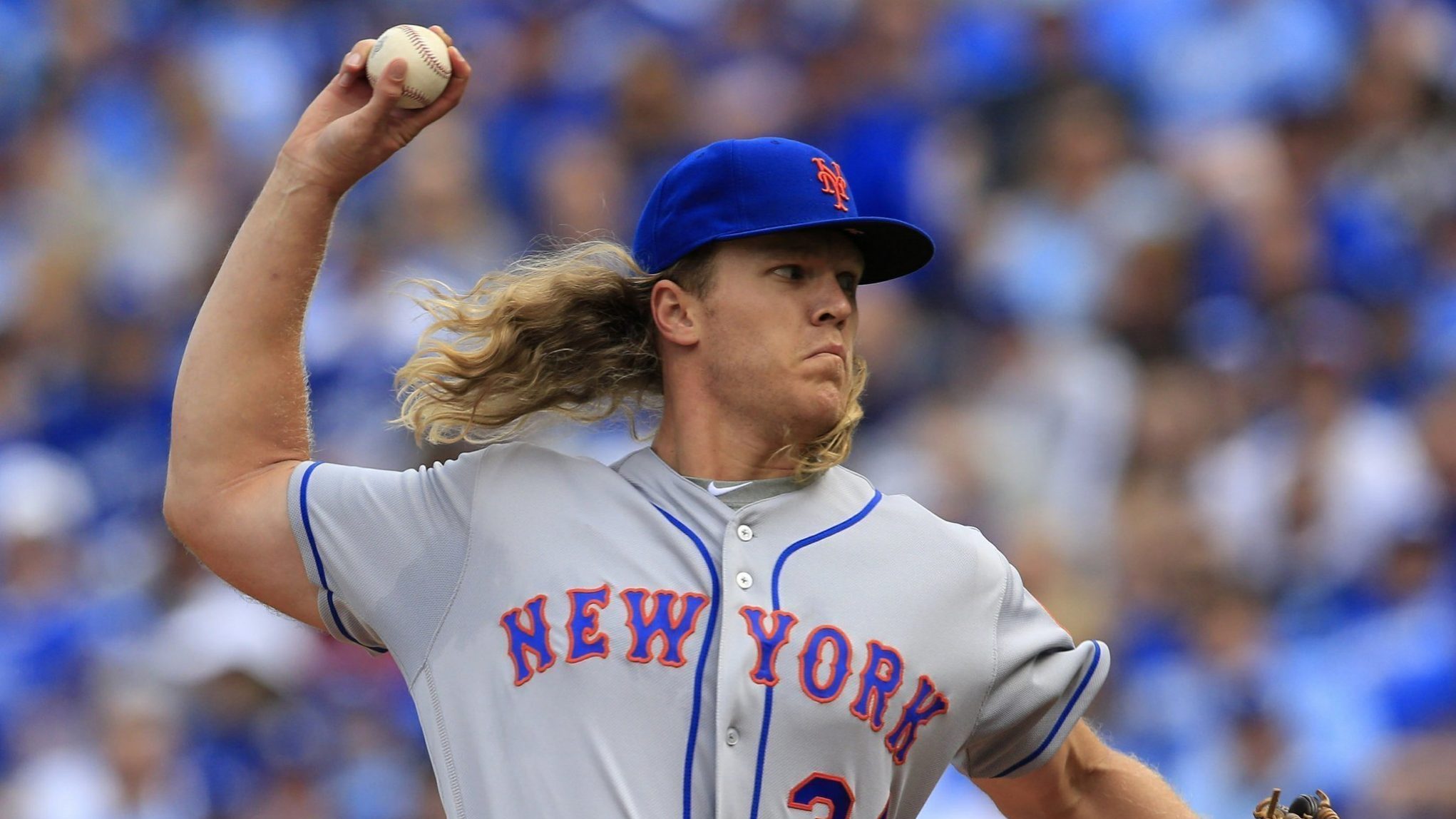 Just 26-years-old, "Thor" still has plenty of time to add to an already impressive resume. Blessed with an upper-90's fastball, injuries are the only thing that has slowed Syndergaard to this point. Signed through 2022, Mets fans can look forward to Jacob deGrom and Syndergaard leading this rotation for at least the next three years.
Statistics: 40-25, 3.11 ERA, 1.142 WHIP
Awards/Accolades: Top-10 Rookie of the Year, Top-10 Cy Young (1), All-Star (1)
2. Al Leiter
Acquired from the then-Florida Marlins after winning the 1997 World Series, Leiter started on Opening Day for the Mets in three seasons (1999, 2001, 2002). Although he also played for the New York Yankees, Toronto Blue Jays and the Marlins, Leiter's best individual years came with the Mets. He posted a career-high 17 victories in 1998. Following the 2004 season, the Mets declined his $10 million team option and he retired after the following season.
Statistics: 95-67, 3.42 ERA, 1.3 WHIP
Awards/Accolades: Top-10 Cy Young (1), All-Star (1)
1. Jacob deGrom
Despite only playing in his sixth season, deGrom has already seized the top spot on this list. His career totals would be even more impressive if not for the Mets' often inept offense. This was never more prevalent than in 2018. deGrom won the NL Cy Young Award with a 10-9 record, the fewest wins in history for a Cy Young Award-winning starting pitcher. With a freshly inked $137.5 million deal that runs through the 2023 season, we will get to witness deGrom's dominance for a long time.
Statistics: 58-45, 2.70 ERA, 1.073 WHIP
Awards/Accolades: Rookie of the Year, Cy Young (1), Top-10 Cy Young (3), Top-Five MVP (1), All-Star (2)