The Nightmare on 33rd Street is a frightening scenario. It's what will commence if the New York Knicks offseason fails miserably.
This is the most excitement that has ever surrounded a New York Knicks offseason. New York has the best odds at acquiring Zion Williamson (said to be a generational talent) via the draft, they have two max spots open for free agency, and rumors are flying around daily that Kyrie Irving and Kevin Durant are in line to fill them.
Hopes are high. Too high.
For some reason, there's this looming confidence that a franchise that has done nothing but disappoint in the 21st century will somehow turn the worst team in the league to a championship contender in five months. So, I'll be the bad guy who explains how there is a very realistic chance the Knicks' offseason goes terribly wrong.
Lottery
There is a 14% chance the Knicks acquire the first overall pick and a 48% chance they receive the fifth overall pick. That is absolutely terrifying. An entire season wasted away just to draft DeAndre Hunter with the fifth overall pick is an unsettling thought. DeAndre Hunter may be a great player but he's nowhere near Zion Williamson and the Knicks need a Zion Williamson.
Not only is he far and away the best prospect in the draft, but he's also the most hyped up. And when entering free agency, that could make a huge difference in recruiting.
Since these NBA players have games every other night throughout the college basketball season, I highly doubt they are scouting the NCAA landscape, analyzing every prospect. The extent of their knowledge is likely 30-second clips tweeted out by Bleacher Report. And as we all know, Zion Williamson dominates those feeds.
So if Dolan or Perry walks into a meeting with a superstar free agent, it's much easier to market Zion Williamson, a player they've seen one-hundred times over just manhandle his opponents, versus DeAndre Hunter, a prospect they've likely never heard of.
The Draft
Whichever team gets the first overall pick is taking Zion Williamson. No franchise is going to mess that up. The worry with the draft is if the Knicks have the second or third overall pick. The obvious choice would be Ja Morant, maybe RJ Barrett. But it wouldn't be even remotely surprising if the Knicks looked at all their average guards (Frank Ntilikina, Emmanuel Mudiay, Kadeem Allen, Damyean Dotson) and decided to instead pass on Barrett or Morant for a wing like Rui Hachimura.
Although I don't watch a ton of college ball, I have heard numerous analysts discuss that Hachimura is the most overrated prospect of the draft. A junior out of Gonzaga, the talk is that Hachimura is incapable of creating his own shot and struggles to pass the ball. Two very important skill sets in the NBA. So for Knicks fans, the thought of placing him as your "franchise player" should be scary.
Free Agency
The daunting aspect of free agency isn't that the Knicks strike out on superstar free agents because any realistic fan should be expecting that. The worry is that they strike out on the superstars, so instead turn to borderline all-stars and instead throw max money at them. Yes, I'm talking about Khris Middleton and Nikola Vucevic, two players that are coming off all-star seasons, and likely in line for big money.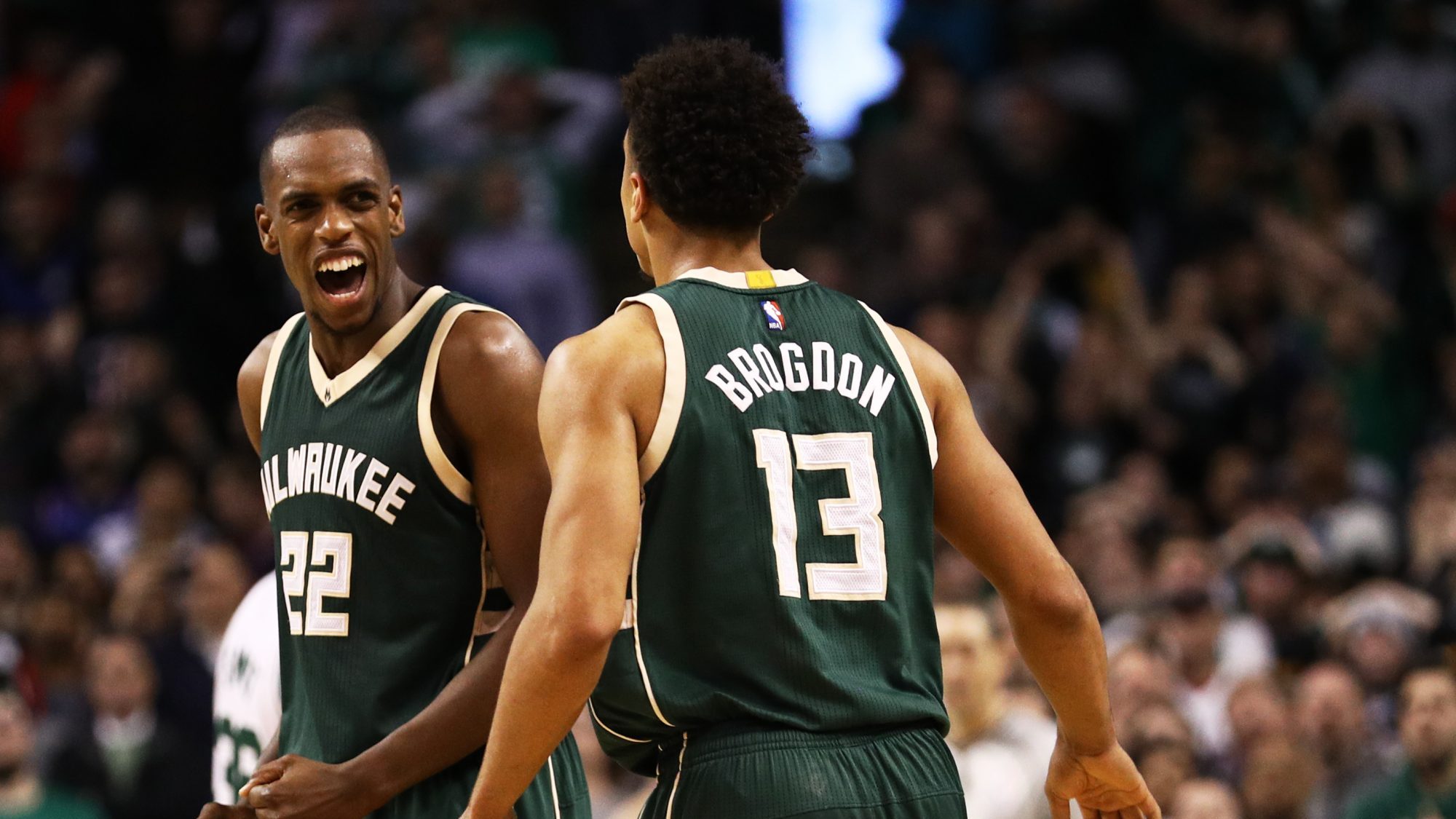 A 6-foot-8 shooting guard from the Bucks, Khris Middleton has been a great second option behind Giannis. This year, he's averaged 18.3 points and 6.0 rebounds per game on 44/38/84 shooting splits. He's been a great benefiter of the attention Giannis attracts and knocks down catch and shoot jumpers at a high clip. In fact, he shoots at such an efficient rate that many defenders close out on him too aggressively, allowing him to blow by them for either an easy mid-range or layup at the rim.
Essentially, Middleton is a slightly worse Klay Thompson. He benefits from playing with a better superstar. But by himself, with the defenses perimeter focus on him, he will likely struggle to create his own shot and his shooting will fall off tremendously. Honestly, Middleton might be worth a near max deal with the Bucks because he's an essential complement to Giannis. But for the Knicks, who have no other guard that would require more attention, he would be a very wasted signing that would be on the books for another four years.
As for Vucevic, I know he's a talented, versatile big man. But I'm more a member of the camp that feels he was just putting up big numbers on a team in which someone had to score. 20.8 points and 12 rebounds per game on 52/36/79 shooting splits. Very productive.
But in the playoffs, 11.2 points and 6.2 rebounds on 36/23/78 shooting. That is horrific production. So really, Vucevic likely benefits from teams not taking regular-season games against the Magic as seriously as normal. But when the playoffs come and he's facing real big men who only have to prepare for him, his production falls way off. The good news it is likely the Magic offer him a four-year max deal so the Knicks shouldn't even have to worry about throwing their money at him.
Recap
Worst-case scenario lottery: The Knicks pay true to the 48% chance they finish with the fifth overall pick
Worst-case scenario draft: New York has the second or third overall pick and either RJ Barrett or Ja Morant is on the board. But instead, the Knicks look at their plethora of average guards and take Rui Hachimura.
Worst-case scenario free agency: The New York Knicks strike out on superstar free agents and instead use their max spots on Khris Middleton and Nikola Vucevic because they are coming off All-Star seasons.