New York Mets takeaways, including the Jacob deGrom and Peter Alonso injuries, heading into Game 3 with the St. Louis Cardinals.
Right-hander Miles Mikolas and left fielder Jose Martinez led the St. Louis Cardinals to a 10-2 victory over the New York Mets on Saturday afternoon at Busch Stadium.
After the Mets took the first of this three-game series on Friday, we now have a rubber match to look forward to on Sunday. Let's take a quick dive into all things Mets from the first couple of games of this cross-divisional showdown.
Flexen optioned after rough start
Starting in place of Jacob deGrom, RHP Chris Flexen struggled in his first start since July 18 of last year. Flexen (0-1) allowed six runs (five earned runs) on seven hits in just 4 1/3 innings.
Following this tough outing, the team optioned the 24-year-old to Triple-A Syracuse. This was not an unexpected move as it gives the club more roster flexibility while deGrom is sidelined. For the time being, LHP Daniel Zamora will take Flexen's place on the active roster.
Speaking of deGrom …
Possibility deGrom avoids MRI
Despite a previous announcement to the contrary, Mets' ace Jacob deGrom might not undergo an MRI on his right elbow after all.
Just one day after being placed on the 10-day injured list, deGrom played catch in the outfield before the game and appeared to be in good spirits.
"Much improved," manager Mickey Callaway said of his ace's status. "We'll get him back to New York and get him checked out and go from there."
Today was about as good of news as possible for the club regarding deGrom. Of course, we will keep a close eye on the 2018 National League Cy Young Award winner moving forward.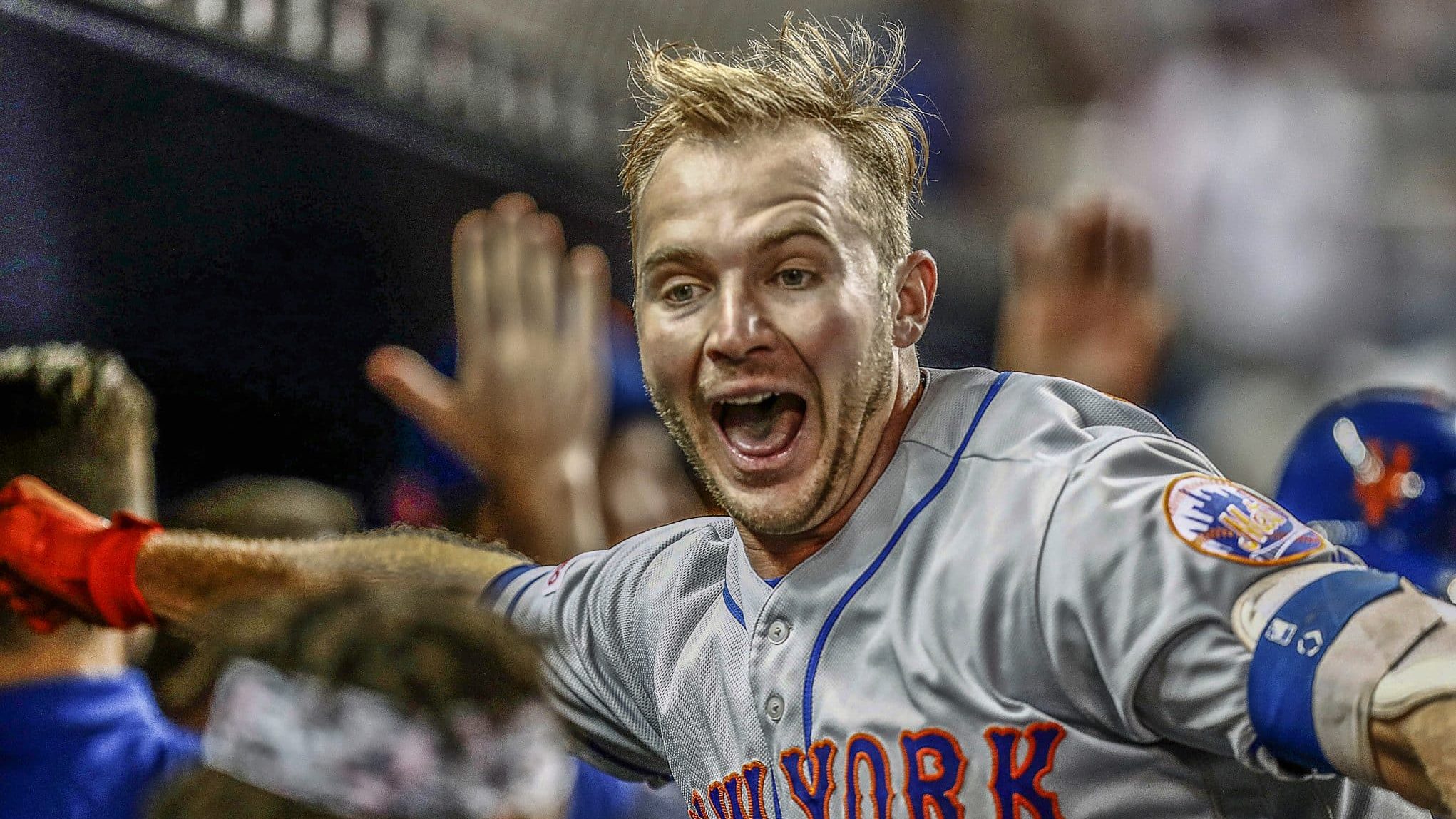 Pete Alonso's x-rays come back negative
Fans across Queens held their collective breath when NL Rookie of the Year front runner Pete Alonso took a Mikolas fastball to the hands in the eighth inning of Saturday's loss.
Much like with deGrom, the news appears to be good on the Alonso front as well. Alonso was able to finish the at-bat and received a post-game x-ray that came back negative.
The 24-year-old Florida native has been the linchpin in a Mets lineup that needs all the firepower it can get. With appearances in 20 games, he is slashing .315/.405/.699 with seven home runs and 18 RBI.
Said Alonso, "X-rays don't lie, so I'm really thankful that it caught me in a perfect spot, so to speak. I'm all good."
It is nice to see the Mets actually catch a couple of breaks when it comes to injuries. Let's hope this continues for a while.
Up next
This series will be decided on Sunday at 2:15 p.m. ET.
RHP Noah Syndergaard (1-1, 5.63 ERA) will square off against another RHP, Dakota Hudson (0-1, 6.08 ERA). In four career starts vs. the Cardinals, Syndergaard is 1-2 with a 3.08 ERA.
For the latest on Jacob deGrom and all things Mets, follow Teddy Rydquist on Twitter @TeddyRydquist.