New York Mets general manager is aggressive and loves to talk. The question remains, "Is he absolutely committed to winning?"
After Philadelphia Phillies catcher J.T. Realmuto laced a double into the left-center field gap, New York Mets starter Steven Matz covered his face with his glove and yelled in frustration. When he returned to the mound, he continued making his case for the worst start in Mets franchise history Tuesday night.
Matz's atrocious performance is the latest example that despite what Mets general manager Brodie Van Wagenen says, the front office is not committed to winning.
Since taking the job in October, Van Wagenen has been outspoken about his commitment to developing a winning culture in Flushing. In pursuit of that mission, the agent-turned-executive acquired big names such as Robinson Cano, Edwin Diaz, Jed Lowrie, Wilson Ramos and Jeurys Familia. To say these moves didn't improve the ball club would be unfair, but Van Wagenen passed on top-tier arms such as Dallas Keuchel. The best available team is not on the field.
After facing eight batters and surrendering eight runs Tuesday night, Matz exited without recording a single out. In doing so, he joined a group of five other pitchers who started a major league game, faced eight batters and failed to record an out. The performance encapsulates a career filled with inconsistency and raises doubts about whether Matz, a pitcher who's never thrown more than 100 innings in back-to-back seasons, belongs in an MLB rotation.
Vargas has been comparably awful. Like Matz, Vargas failed to make it out of the first inning in his most recent start against the Atlanta Braves, being relieved after surrendering four runs and recording one out. Prior to that start, Vargas posted a similar performance against the Minnesota Twins, unable to escape the second inning after giving up four runs. In 2019, Vargas has only managed 6.1 innings in three starts with an ERA of 14.21.
While a complete lack of production from the Mets' fourth and fifth starters is concerning in any scenario, the recent struggle from the club's top starting pitchers has underscored Van Wagenen's decision not to add pitching depth.
After a historic Cy Young Award-winning season, Jacob deGrom has faltered in his last two starts, giving up a total of nine runs and failing to deliver a quality start in either. Noah Syndergaard has given up at least four earned runs in three of his last four starts and has surrendered three home runs in 24 innings pitched after only allowing nine in 154.1 innings a year ago. In Zack Wheeler's first two starts of 2019, he's given up a combined 10 earned runs, 10 hits and eight walks.
With the Mets in such dire need of stable starting pitching, why hasn't Van Wagenen signed Keuchel?
Earlier this week, Michael Baumann authored an article for The Ringer trying to understand why a marquee pitcher like Keuchel is still a free agent. Keuchel has regressed since his dominant Cy Young Award-winning season in 2015, but the two-time All-Star is still the most viable starting pitching option available. According to FanGraphs, the Mets are one of nine teams with a starting pitching ERA north of five, which means they would stand to upgrade by adding Keuchel's career 3.66 ERA to the fold.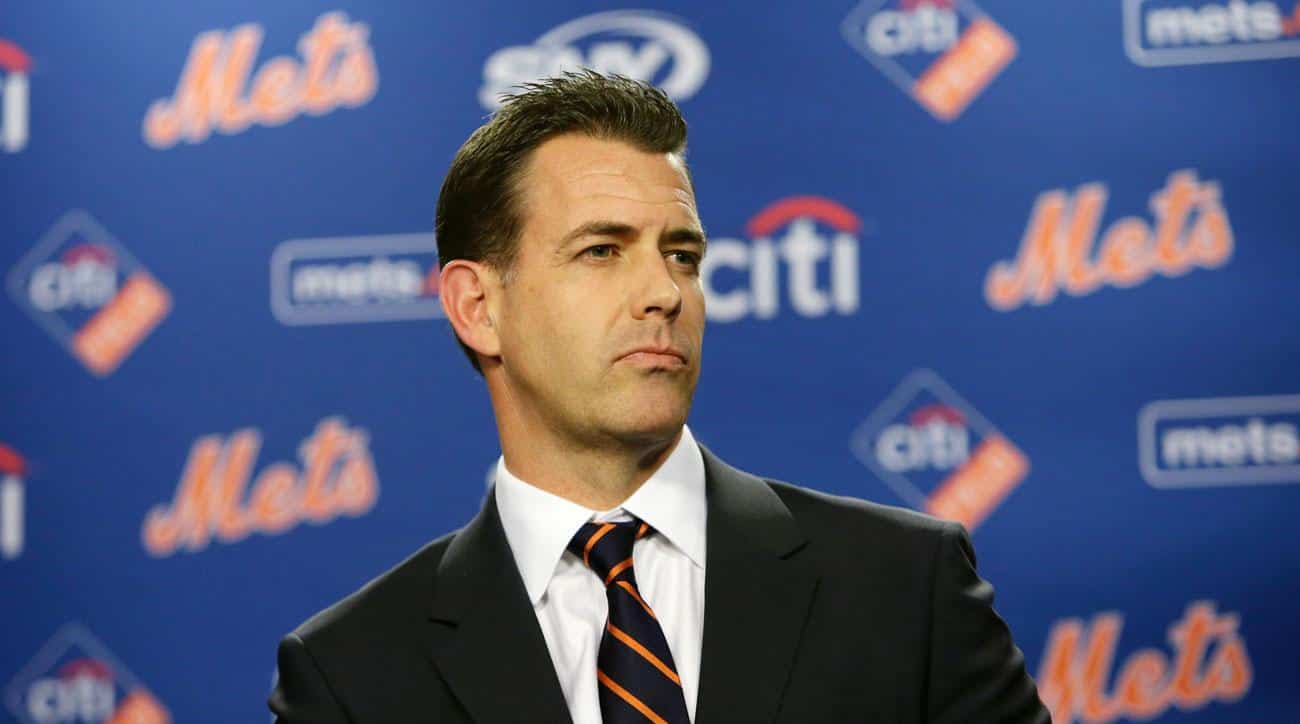 The inability of Vargas and Matz to work deep into games should make the prospect of signing Keuchel even more appealing. Over the last six seasons, Keuchel has built a reputation as a workhorse, averaging 184 innings pitched per season and crossing the 200 innings plateau three times.
What makes Keuchel an even more perfect match for this club is his ability to generate ground balls. In 2017, Keuchel led the major leagues with a 67% ground ball rate among pitchers with at least 140 innings pitched. In 2018, he ranked third with 54%. Ground balls are even more effective when a team shifts and the Mets usage of the shift grew by 4.8% from 2017 to 2018.
Affordability and commitment are not a concern for the Mets either. Even though Keuchel entered the offseason seeking a multi-year contract, ESPN's Buster Olney reported the 31-year-old is open to a one-year deal, if it's the right fit. Since the Mets are $12.4 million under the luxury tax threshold according to Spotrac, signing Keuchel to a deal in the range of $17 to $20 million would net them a minimal tax penalty.
Van Wagenen plans to stick with his roster for now. But each day, the left-hander remains available serves as a constant reminder the Mets are not featuring the best option every fourth and fifth day.
"I don't think we operate in the world of temptation," Van Wagenen said the day after Vargas's abysmal start Saturday. "We like the guys we have here. We'll always monitor ways to get better, but we like the guys we have, including Jason Vargas."