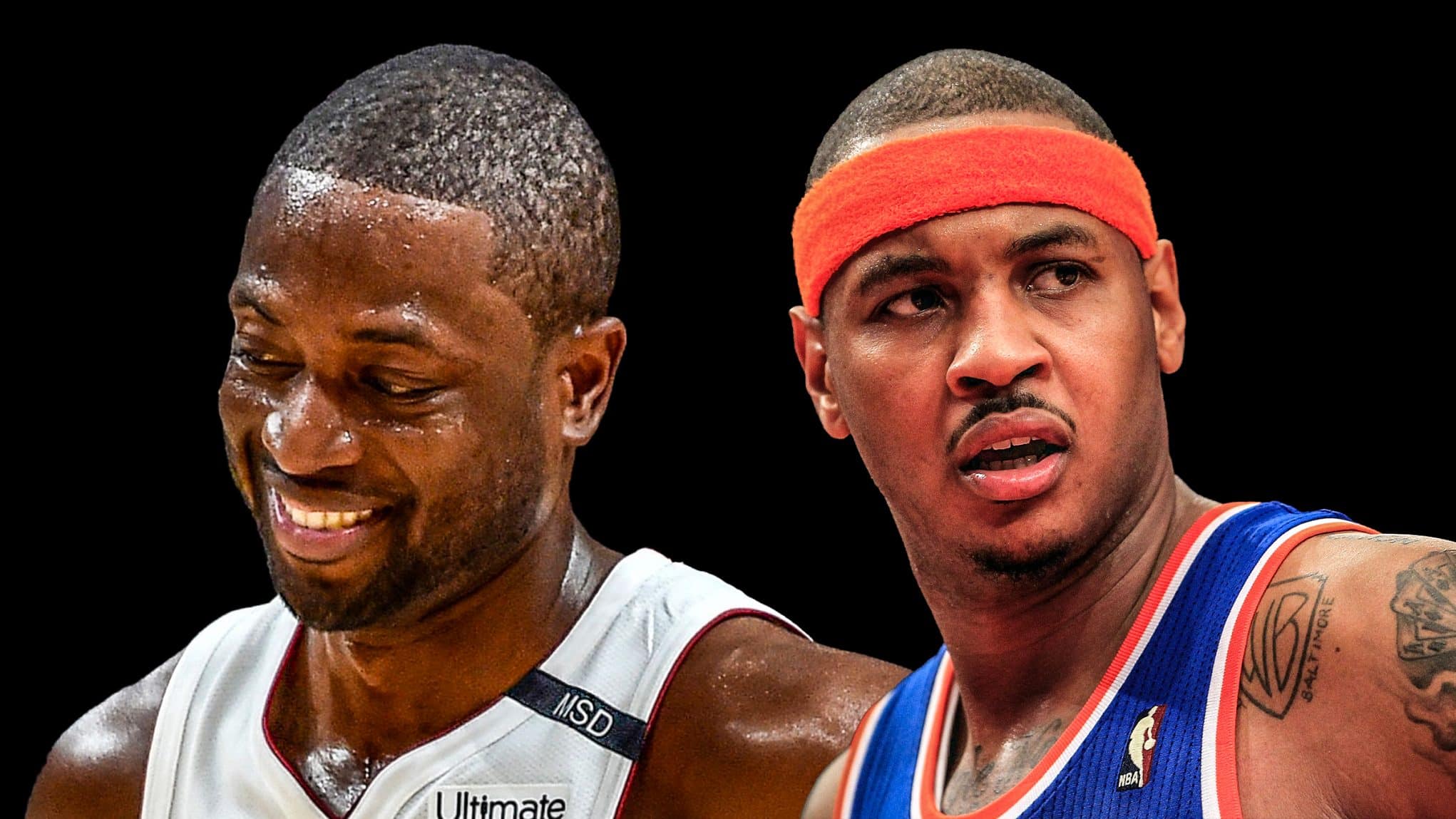 Former New York Knicks star Carmelo Anthony gets it in with Dwyane Wade in New York after the latter's final NBA game in Brooklyn.
"Getting money … getting money."
Two NBA legends decided to get that money in on Thursday night in the five boroughs.
After his final NBA dance—a 113-94 loss to the Brooklyn Nets—the newly-retired Dwyane Wade decided to get it in with former New York Knicks star Carmelo Anthony.
The greatest part of the footage showcased the two signing to Jay-Z's "New York State of Mind" in which Wade's name is famously and fittingly mentioned.
All videos courtesy of @lisjoseph and @firstnamekenny via Instagram.
https://twitter.com/EliteSportsNY/status/1116554871182729217
Wade, 37, is the owner of three titles including an NBA Finals MVP back in 2006 when he lifted his Miami Heat squad along with Shaquille O'Neal to a surprising chip.
Over 17 seasons, 15 and change in Miami, one in Chicago, and a cup of coffee in Cleveland, the Marquette product averaged 22 points, 5.4 assists, 1.5 steals and 4.7 rebounds per contest. Perhaps most sparkling is his career .480 clip from the field.
Anthony, 34, remains unemployed after his early-season dismissal via the fourth-seeded Houston Rockets.
The two clearly "got it in" somewhere in New York following Brooklyn's pomp and circumstance for D-Wade.
"Getting money … getting money."